Feature
Four Keys to Deploying a Smart Building Program During COVID-19
May 28, 2020 | John Hester, Owner and Chief Consultant, Hester Consulting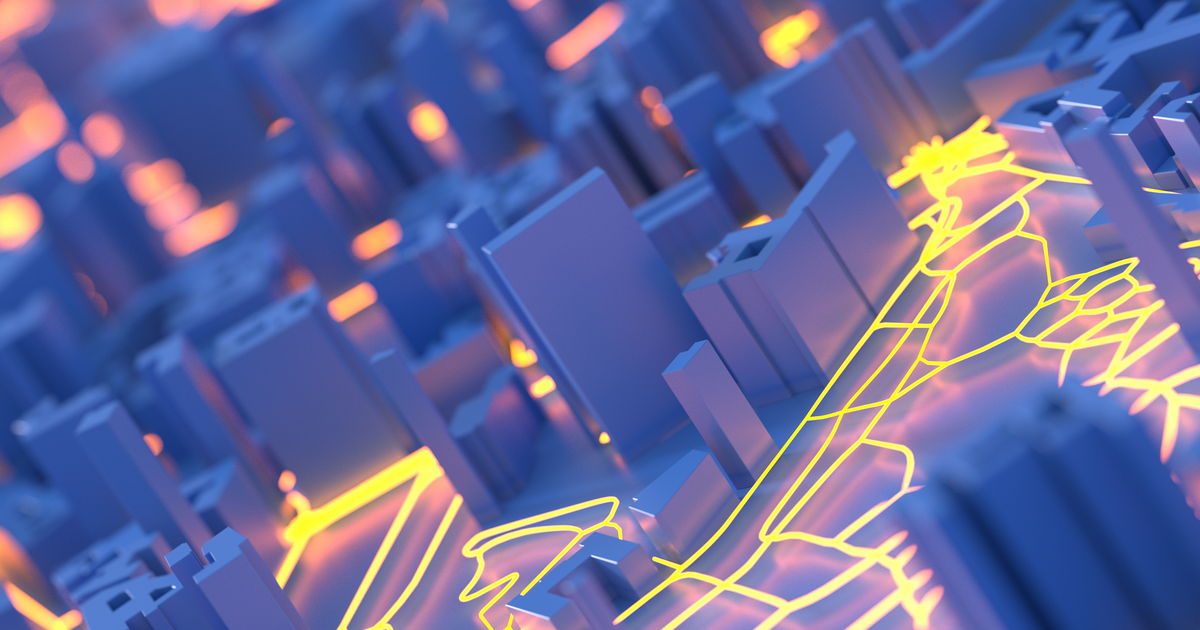 Now more than ever, the idea of a smart building is gaining popularity and showing promise for property and facility managers across the country. The sirenís song of saved operating expenses, reduced energy consumption and the associated smaller carbon footprint has captivated many. Others are enticed by the promise of enhanced occupant experiences that retain employees and improve their health and productivity. Add the current pandemic, and more justification exists in the form of creating a building control system that can work intelligently and autonomously, minimizing the need to expose maintenance teams to human contact, while maintaining control of building systems and creating a safer environment.
So how does one get from these dreams of a building Nirvana to the reality of deploying a smart building system that meets it objectives? Letís consider these four important points.
1. Location and business case
I tie these two together because itís hard to decide one without the other. Depending on the building portfolio, different locations could have different justifications or needs for a smart building system. Or, if you have the same objective, the approaches might differ from facility to facility. In any case, what is the goal? How will success be measured? As a critical first step, develop the business case that answers these questions as specifically as possible.
The objective needs to fit with the company culture and have the support of those affected. If employee experience is the goal, HR should be on board. If operational savings - including energy and the delivery of maintenance services - is the objective, gain the support of the facilities and energy managers. Also recognize that in setting your objectives, other benefits may be identified and should be included in the business case.
A new building or major renovation of an existing one usually offers the greatest potential cost-benefit ratio. Capital costs can be saved from reducing cabling costs through using the IT network, avoiding duplicate sensors for different systems and the elimination of workstations for each platform.
In an existing building or campus, costs to install can be higher. Integrating existing systems can be tricky, depending on their age and communication protocols. They could require upgrades or even replacement. IT infrastructure may not be sufficient and may need to be upgraded as well. The need to work nights or weekends in order to reduce disruption to an occupied space drives up labor costs. Thereís a lot to think about. The good news is that there is help. That is discussed in the next key point.
2. Outside expertise
The migration to a smart building system is nothing to undertake on a whim. Identifying the business strategies, performing cost-benefit analysis, developing operational tactics and choosing the right contractor to make your vision a reality will require expertise and experience likely not available in house. Youíll want to hire a consultant that can guide the process, from creating the business plan and its justification to closing out the project. When you seek help, look for these qualifications:
Find a consultant that is hardware and software agnostic. This is important. The right consultant should be interested in helping you reach your smart building objectives, not selling you their system product. Youíll want to choose the hardware and software that best meets your needs.
Look for someone that speaks business as well as control jargon. The consultantís job is to clarify your objectives and articulate them in a way that helps create the business case. They should be able to help put together the estimated costs and savings information that youíll need to secure the funds to start the project.
The consultant should guide you through the phase of determining what programs or use cases to incorporate. Youíll want their guidance in identifying those that are critical ďmust haves,Ē those that are advanced and create an ROI and those that are strictly for branding or employee experience purposes.
Of course, the consultant needs to be an expert in the areas of controls and integration, both the art of the possible and the practical aspects of getting various platforms to communicate. This includes a working knowledge of IT and building systems.
Lastly, keep the consultant around for the construction and turnover of the project. You may want them to help you create specifications and/or request for quotes from hardware and software vendors. They should be involved in the review of any control design drawings and submittals to ensure the smart building concepts are followed. Ideally, they can assist with commissioning your graphics and control sequences and help you determine what type of on-going maintenance expertise you may need to keep your system functioning.
3. Fault detection diagnostics (FDD)
FDD is the AI of the smart building system. While itís possible to have an integrated, multi-platform system with a common graphical user interface (GUI) without an FDD, itís a lost opportunity if it is deleted. Make sure your plans and budget include this critical software addition.
FDD systems are designed to constantly monitor your system, tracking changes to energy consumption, equipment data points and other key data to develop trends and alerting you when your systems are not performing at design or peak efficiency. This early warning system will save dollars and downtime by notifying maintenance teams of issues before they become problematic. An FDD can even be integrated with a computerized maintenance management system to automatically dispatch personnel to investigate or do the repair. Given its capabilities, an FDD is indispensable and will pay for itself many times over.
4. IT partnership
I cannot overstate the importance of partnering with the IT network provider as early as possible in this process. Depending on the situation, it may be the corporate IT department or working with them and a vendor, or you may partner directly with an outside IT provider. In any case, including them in your vision from the onset will help them deliver the IT network that will support the smart building system.
The IT partner will need to understand how the various platforms and the front end will be integrated. They will need to develop cybersecurity standards that the hardware and software providers will be required to meet. The provision of log-in credentials and the application of single sign-on rules must be worked out so that access to the various platforms by the FDD, GUI and other systems isnít hampered by the need to log in for each data request.
Rest assured that there will be issues with integration and cybersecurity during the installation of the system. While most control platforms today talk in BACnet or other known protocols, each one has its idiosyncrasies that may create some obstacle to cross-platform communication. Having the IT teamwork with the system integrator will make those problems easier to resolve.
There are many more facets to this exciting new technology that would require many pages to discuss. These four points, however, are critical as you start your journey to a more efficient, safe and reliable building.
John Hester was featured in Part I of Realcommís Smart Building Boot Camp Series. Throughout the month of May, commercial and corporate real estate thought leaders share case studies, use cases and best practices for strategic planning and risk management post-COVID-19. To access Johnís recording or register for the webinars, sign up for the series.
For more information about our live and on-demand learning experiences, email Webinar and Program Manager Sarah Bemporad.
This Week's Sponsor
MRI Software delivers innovative applications and hosted solutions for real estate owners, operators, occupiers, and investors. Through a flexible technology platform and an open and connected ecosystem, MRI meets the unique needs of real estate businesses Ė from property-level management and accounting to investment modeling and analytics for the global commercial and residential markets.
Read Next