Feature
Special Series: Smart Building Safety, Occupant Wellness & Reopening During COVID-19 Pandemic
April 23, 2020 | Tina Danielsen, Sr. Writer, Realcomm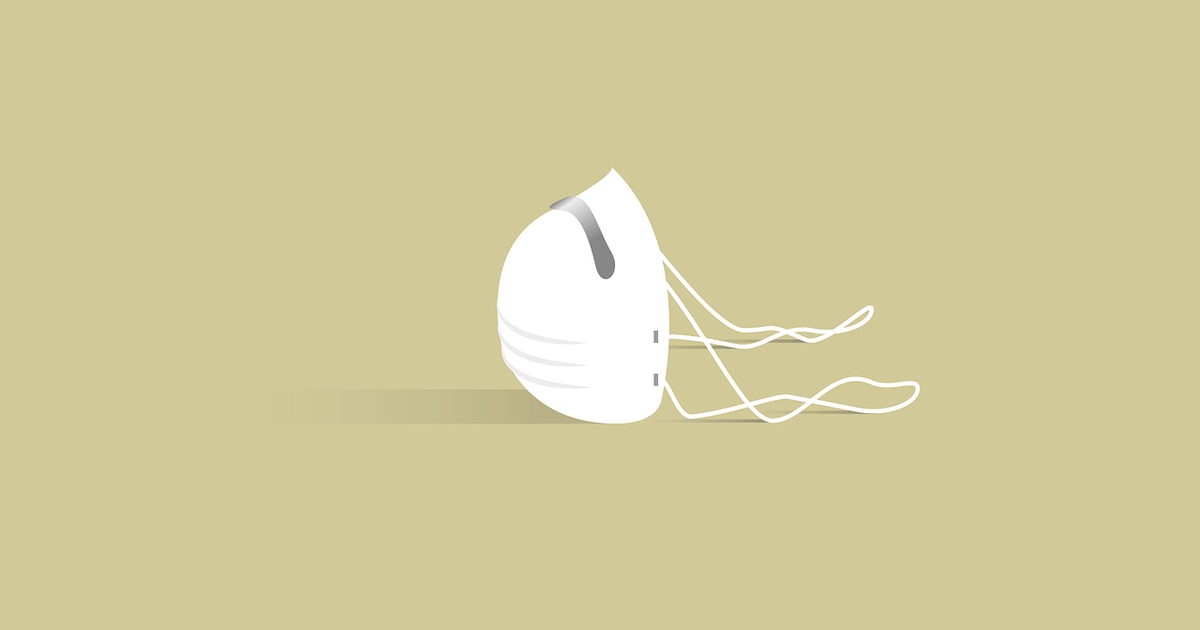 As the CRE industry continues to navigate the profound impact and business disruption of COVID-19, Part V of Realcomm's coronavirus webinar series highlights the Corporate Real Estate perspective.
Businesses are moving beyond crisis management to implement effective ongoing work strategies; corporate leaders from Cushman & Wakefield, CohnReznick, Fidelity Investments and Corning discuss next steps and the technologies required to manage a still-evolving landscape.
Where are we now?
Companies large and small are enhancing and fine-tuning their business continuity planning strategies. Moving beyond triage to transition, CRE leaders are seeking and creating new ways to achieve business goals. There are two fundamental questions at this stage: How do we keep our people and buildings safe, and what does business look like on the other side of this transformation?
Communication continues to be a key element for the panel, as a majority of its workforce continues to work from home (WFH). Locale also has bearing; different geographic areas vary in response and guidelines depending on the contagion curve. People first remains a priority. Clients, customers and employees have varying needs of service and require unique processes to adjust and adapt.
Emerging best practices for reopening
As countries debate timelines for reopening, CRE executives agree months rather than weeks are needed for a safe reopening that will occur in a "rolling fashion." Reopen phases will be geographic and internal, requiring myriad workforce and safety evaluations of who and when to return to the office, and shifting from previously unassigned environments to strictly assigned desks.
John Dulin, VP, Market Development at Corning, said the nature of the building itself will dictate best practices. "Different market verticals have different playbooks," he commented. "Retail versus multifamily versus commercial or industrial properties differ in essential functions."
Other factors include:
Plans for social distancing in office environments and compliance, including new office layouts and ongoing adaptive processes.

Spacing protocols for areas that are normally full, such as elevators.

Clean office ecosystems that instill occupant trust and psychologically prepare people for re-entry, from furniture to HVAC.

Resolving commuting concerns: People might feel ready to return to the office, but are they ready for public transportation?

Safe-mode plans: The ability to transition safely and quickly if a second wave occurs.

Cultural differences: acknowledging that diverse communities interpret rules and guidelines differently, leading to ambiguity in compliance rates.
"Human behavior will probably trail behind reopen rates because people will be naturally cautious," said Tama Huang, Chief Innovation Officer at CohnReznick. "There's a lot of trust that needs to be rebuilt between the human and the physical assets. We'll be watching what the landlords and our fellow citizens are doing."
The WFH experience has significantly impacted employees' expectations. Karen Gill, VP, Global Workplace Strategy at Fidelity Investments discussed how her company's remote program had been in place for some time, so the transition was fast: 90% of associates were working from home within 24 hours, up to 98% the following week. While remote programs differ from company to company, that type of timeframe makes it difficult for employers to argue that WFH is not feasible. "I think mobility will be very much a part of talent attraction and retention," she added. "Research actually shows that if people come into the office two to three days a week, productivity is higher than if they're there five days a week. So, mobility will be amplified."
"The ability to work remotely is no longer optional; location is going to become irrelevant. Just four weeks ago work was tied to device," Huang emphasized. "The new normal is that work is tied to application - and you can create space and togetherness anywhere. Google Hangouts and Zoom meetings are examples of applications placed in space for us. Even the things that we're going to leave in the buildings will change as this evolves."
Technology as a way of life
As cities and countries seek ways to fight pandemics, new technologies are developing in the health and safety sectors. Businesses will adopt these technologies to keep communities safe and reduce risk.
Pay Wu, Executive Managing Director, Strategic Consulting at Cushman & Wakefield said the company leads Create Labs, an innovation incubator that identifies technologies that are on the edge, but ready to be adopted. "There will be a lot more demand for anything that's touchless," she said, "from readers that monitor and measure, bolt-ons to BMS systems that can augment the building management systems ability or help air filtration."
As space utilization continues to change in response to emergencies, smart building technologies like way-finding apps are rising to the forefront. "As you bring people back, they may not need a home within the building," said Gill. "They may self-group so you need the right technologies to allow people to do so and still allow a good and safe experience."
Occupancy numbers are critical for safe practices, making sensors and other building technologies that gather data critical. Dulin emphasized, "I think it's the tip of the iceberg. This pandemic is going to result in an enormous amount of technology going into buildings driven by the safety of the people. 5G will be absolutely critical inside of a building to get those signals from point A to point B."
There will be no seamless return from the WFH phenomenon. "It's interesting because we've distanced ourselves by working from home. But it's made us closer in new ways," Huang commented. "It's actually more intimate when your pet jumps up in a video conference or you hear children. That greater intimacy is happening within families as well."
Health-safety vs. privacy
COVID-19 adds a new layer to the complexity of data gathering to improve space utilization and how to use that data. With personal health a cornerstone of privacy, the conversation is escalating on how to adapt.
Huang discussed best practices in Asia, where privacy rules aren't a crucial part of the equation: "When you arrive in Taiwan, you are not allowed to leave the airport until you have a QR code on your cell phone that says you have registered. That means you've been tested, your medical history has been taken and you have submitted to a 14-day home quarantine. It's effective, but you have to balance that in a society as individualistic as North America."
If devices and wearables allow for this type of constant tracking, privacy and social interactions will change. Especially in public transportation, where awareness notifications or ratings will affect interactions. There are many questions: If someone has a low health score, will they be barred from riding? If scores are public, would commuters sit next to the infected? Panelists say the notion of what society considers acceptable might change dramatically.
"These viruses will be part of our life going forward," noted Dulin. "Hopefully not, but the impact it will have on where we work, live or play will be studied for sure."
Realcomm's ongoing coronavirus coverage provides CRE insight and perspective on business continuity plans, the WFH paradigm and escalating cybersecurity challenges. Check out the webinar series and articles in the Weekly Briefing.
This Week's Sponsor
NavigatorCRE integrates and aligns data, programs, and teams on a single patented, visually stunning platform so executives and operators can keep up with the speed of change and achieve their goals for performance and growth. Return on Speed (TM).
Read Next