Feature
What Are The Top 15 PropTech Trends for 2019-2020?
July 25, 2019 | Jim Young, Co-Founder & CEO, Realcomm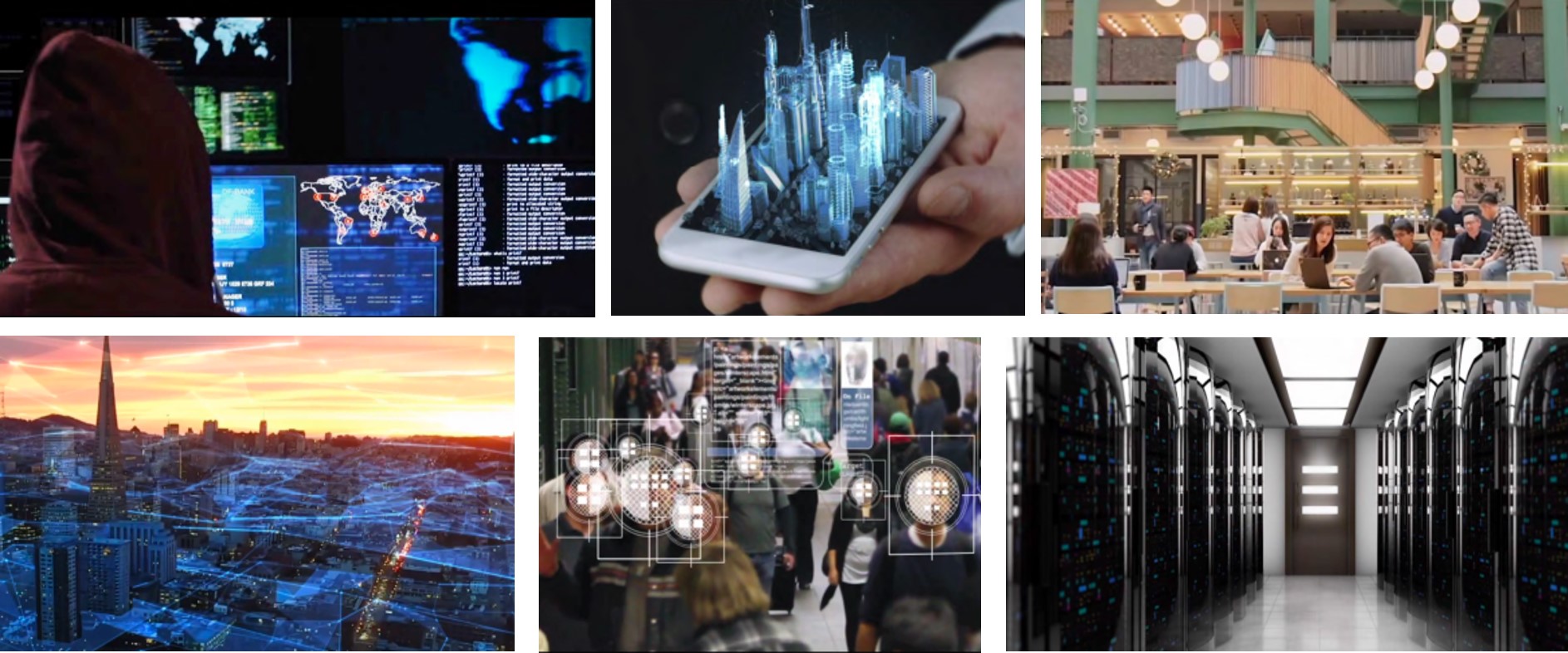 It seems that everyday pundits are now predicting new tech trends – and the Commercial and Corporate Real Estate Technology sector (or PropTech) has its share of them. While it is easy to write a blog, it is not easy to ascertain what is truly a trend. Many of the prognostications are tactical as opposed to strategic, focused on one specific segment of the market (such as brokerage) and in many cases, have a viewpoint that is five years old or less. It is one thing to assert that a mobile phone will control the building – and quite another to actually make it happen.
The following are the 15 trends that were presented at the Realcomm | IBcon 2019 General Session on June 13th. This summary provides a glimpse into what we think will be the major issues, trends, ideas, concepts and technologies that will impact the built environment over the next 12-18 months.
(1) FUTURE PURPOSE OF SPACE – Brick & Mortar vs. Digital
Equally important as how we operate space is how we use it. Technology is changing how people use office, retail, lodging, multifamily and other types of Real Estate. Densification, adaptive re-use, flexibility, enhanced experiences and sustainability will continue to force change in our industry.
(2) SPACE AS A SERVICE, Coworking, Flexspace
WeWork, Industrious, Convene, CommonGround and others continue to reshape the densification, experience and business model of the office sector. As new business models emerge, old ones must adjust to align with this change.
(3) Digitally Enhanced OCCUPANT EXPERIENCE
We have all gotten used to hailing a ride, buying tickets, ordering food and otherwise managing our lives on our phone…so why not a building? Today's building occupants, whether it is work, retail or living environment, want to control lights, temperate, access and more from their phones.
(4) Real Estate Companies & DIGITAL TRANSFORMATION
Mobility, the cloud and emerging technologies (such as AI, augmented reality, virtual assistant, digital twins and others), continue to force change on every industry, including Commercial and Corporate Real Estate. Efficiency, experience and enhanced insight are all goals driving digital transformation.
(5) ENTERPRISE ARCHITECTURE as a Foundation
Automated processes are interesting, but now more than ever, a cohesive plan that makes sure data is connected, integrated and interoperable is required to move things forward. The enterprise architecture – the plan and framework – is the foundation for digital transformation.
(6) IT, OT, IoT Smart Building, Everything Convergence
From building automation to connected buildings to IoT for the built environment, resource reduction, operations and occupant experience will continue to impact how we operate and use buildings. As systems and processes are refined, costs go down and experiences improve.
(7) Understanding the PROPTECH Investment Landscape
Billions have been invested since 2009, resulting in over 3,000 PropTech companies. It is critical for our industry to provide accurate research and analysis to better understand both the opportunities and risks of this investment landscape.
(8) Real Estate CYBERSECURITY Threat Landscape Increases
Many speculate that the weapon of choice in the future will be cyber. With the potential to breach information systems to taking down electrical grids, cities and buildings, the threat is real. Tarnishing of brand, inconvenience, loss of business and safety are all issues for building owners.
(9) Big DATA – Analytics, AI, Machine Learning
It started with ledger books, then to spreadsheets, onto business insights, advanced analytics and now, applying AI and machine learning to data sets. In the future, we will get more data from more sources – faster and advanced platforms will be making decisions for us.
(10) 5G, CBRS & Next Generation In-Building Wireless
This new expanded, faster, higher bandwidth communications infrastructure has the potential to be as effective inside buildings as outside. It will radically shift not only the behavior of the mobile warrior, but also how the building systems communicate with each other.
(11) EMERGING TECHNOLOGIES, Augmented Reality, Robotics, Blockchain
First hitting the Real Estate market a few years back while adoption is still slow, these paradigm shifting technologies permeate many Real Estate sectors. Once the first scalable case studies are made known, the rapid acceptance by the industry will begin.
(12) The Growing Tech SKILLS SHORTAGE
The world is getting more technical, yet not enough of our college graduates will have the skills needed to fill the growing demand. The Real Estate industry competes with many others for tech talent and Commercial Real Estate, specifically, will find it increasingly difficult to compete for skilled workers.
(13) Conflicting Global Trends Regarding PRIVACY
The line is clear: privacy or convenience. Some say privacy is already gone, while some say not so fast. GDPR in Europe and CCPA in California are opposing philosophies when compared to social credit scoring and mass surveillance in China. With sensors, microphones and cameras everywhere, the built environment is part of the debate.
(14) The Growing Prowess of CHINATECH
While recent headlines support this trend, this story has been developing for many years. ChinaTech will have specific and potentially major impacts on the Real Estate technology industry. 5G, network design, cyber and IP protection and tech competitiveness are a few of the touchpoints.
(15) Understanding the Big Potential Shifts in the NEXT NEXT
We are finally wrapping our arms around mobility and the cloud, enhanced by technologies such as AI and machine learning. However, even before we are done, someone very smart, who has been right before, says centralized is out and distributed is back. Really… we'll have to wait and see!
This Week's Sponsor
Yardi® develops and supports industry-leading investment and property management software for all types and sizes of real estate companies. Established in 1984, Yardi is based in Santa Barbara, Calif., and serves clients worldwide. For more information on how Yardi is Energized for Tomorrow, visit yardi.com.
Read Next