Feature
Peering Ahead in the Smart Building Market
May 5, 2022 | Joseph Aamidor, Managing Director, Aamidor Consulting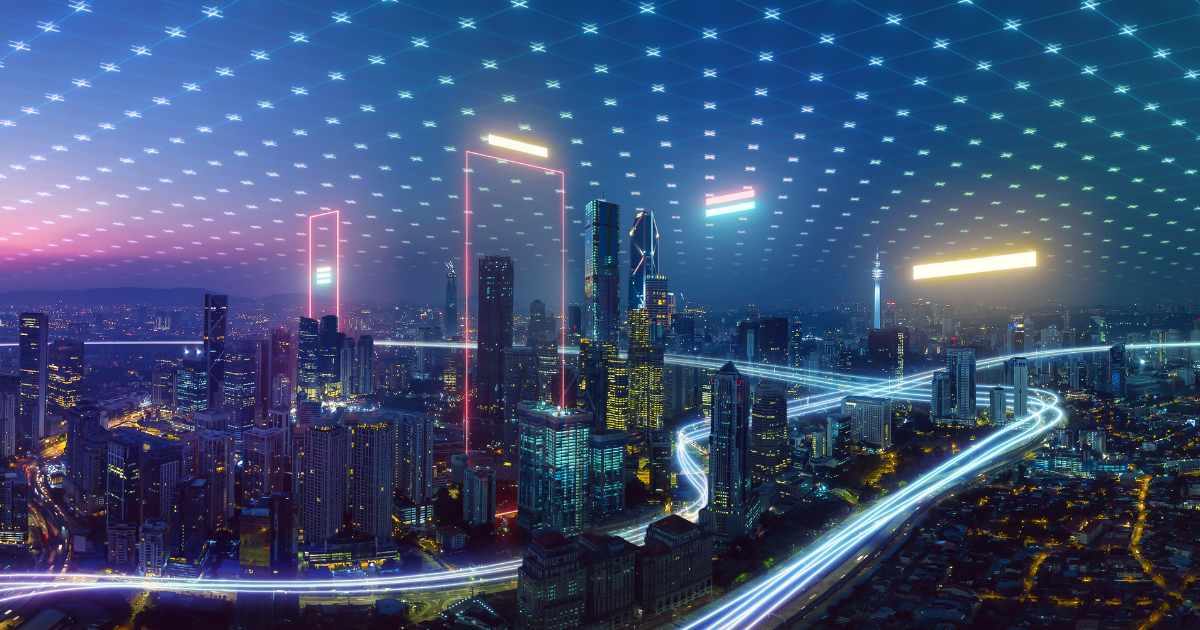 The smart building market continues to grow with new entrants, an increasing number of venture funds investing in vendors, and owners of real estate implementing these solutions. This has been driven by a number of factors, including labor shortages, new demands of tenants and occupants, and the focus on decarbonizing real estate.
Given the trends we already are seeing, what might 2022 and years beyond have in store? Here are a few multi-year trends that we anticipate playing a significant role in smart buildings market maturity:
Hardening value propositions for smart buildings
One challenge in our industry has been building an ROI for the technology beyond energy savings. Energy savings is easy to quantity, valuable to real estate owners and operators, and easy to understand. But, smart building technology delivers a number of other benefits, such as reduced maintenance costs, improved comfort/productivity, and improved equipment performance. Specifically, we're now seeing a more immediate focus on the ESG performance of real estate assets, interest in monitoring and improving indoor air quality, and a growing focus on attracting new talent to the industry. Smart building technology can address all these issues, which makes it more important to owners and operators. Notably, some vendors now are offering case studies on the reduced staff time their technology supported. We expect more data will emerge to quantify these non-energy benefits, and more value propositions to emerge. For example, as companies embrace hybrid working arrangements, they are likely to find that technology is a critical factor in flexibly using their real estate. As more offices have more experience with hybrid offices, they will have better data to quantify the benefits.
Continued M&A and capital markets activity
At the early stage of company formation, there continue to be new records set for venture capital. A new record was set in 2021 (surpassing the previous record in 2019): $32B in venture capital invested in PropTech. Other sources of data indicate that investor confidence in PropTech in Q1 of 2022 hit an all-time high. Additionally, there is a robust market for exits, as we continue to see acquisition activity. Aamidor Consulting tracks both proptech acquisitions and announced partnerships, both of which continue to accelerate. Notably, larger incumbents have started to partner with innovative startups. For example, ABB is partnering with Brainbox AI, EnVerid with Trane and Daikin, and Budderfly with Lennox. We expect that there will be more partnerships, as larger firms continue to realize that there's benefits to connecting their clients with compelling, innovative solutions to their channels.
Return to office and the shift to hybrid
There have been many predictions about the future of office over the past two years. In reality, there is a huge amount of uncertainty, from individual workers, who may be figuring out how they prefer to work, and larger employers, who still are trying to gauge the expectations of their staff. Moreover, while the market for technology that can support flexible offices has grown quickly, it still is at a nascent stage. We believe that the next year will bring more clarity across many organizations about how they seek to work, and there will be many types of "hybrid" deployed across the economy. But we also see the next 2-4 years as a transition phase, as many firms (owners of office space and tenants/occupants) try various approaches to figure out what works best for them. The desired technology offerings will change over this time, creating opportunities for new vendors to emerge and deliver on these needs.
Augmentation vs. automation
There has been a debate in our industry about the role of technology and how it can be used by facility staff and other building operators. Should the technology automate systems to replace the need for workers to be involved? Or should the technology support those employees and make them more efficient? We anticipate that this debate will continue to resolve; automation can be useful for specific instances like demand response or demand management, but it's unlikely that buildings can operate without any human intervention (there are technical considerations AND financial ones). Moreover, with the continued labor shortage in facility management, software-based automation may become more of a necessity, at least in certain cases.
Unbundling of the technology stack
Building technology has been somewhat static over the past few decades: buildings have on premise control systems, which include sensors and processing capabilities to deliver comfort and energy efficiency. In the past 10 years, we've seen significant growth in cloud-based solutions, though they have not been adopted nearly as much as legacy offerings (such as building automation systems). And many of these solutions simply sit on top and are subject to various integration challenges that may be driven by legacy systems serving as the system of record (for example, accessing and interpreting all the legacy control system data). The technology stack is growing, but it also needs to mature and modernize. We continue to see interesting companies emerge that focus on a single part of the stack: acquiring and serving a specific data source via API, for example. Genability, which did this for utility rate data, was recently acquired by Arcadia. We expect that the building technology stack will continue to unbundle, due to emerging needs on the part of operators and the viability of such a business model.
It's an exciting time in the industry, and we look forward to seeing what the coming years have in store.
Be a part of the largest smart building conference in the world,IBcon 2022, featuring the most current and comprehensive discussions, debates and demonstrations presented by thought leaders in the built environment. Co-located with Realcomm, the premier industry event focused on automated business solutions and state-of-the-art enterprise technologies for CRE, will be held on June 15-16 (Golf Outing & Tours: June 13 | Precon Events: June 14) at the Orange County Convention Center in Orlando, FL. Register today!
This Week's Sponsor
MRI Software is a leading provider of real estate software solutions that transform the way communities live, work and play. MRI's open and connected, AI-first platform empowers owners, operators and occupiers in commercial and residential property organizations to innovate in rapidly changing markets. For more information, please visit mrisoftware.com.
Read Next