Partner Content
7 Commercial Real Estate Technology Solutions to Help Digitize Your Operations
October 14, 2021 | Neska Husar, Marketing Director, SharpLaunch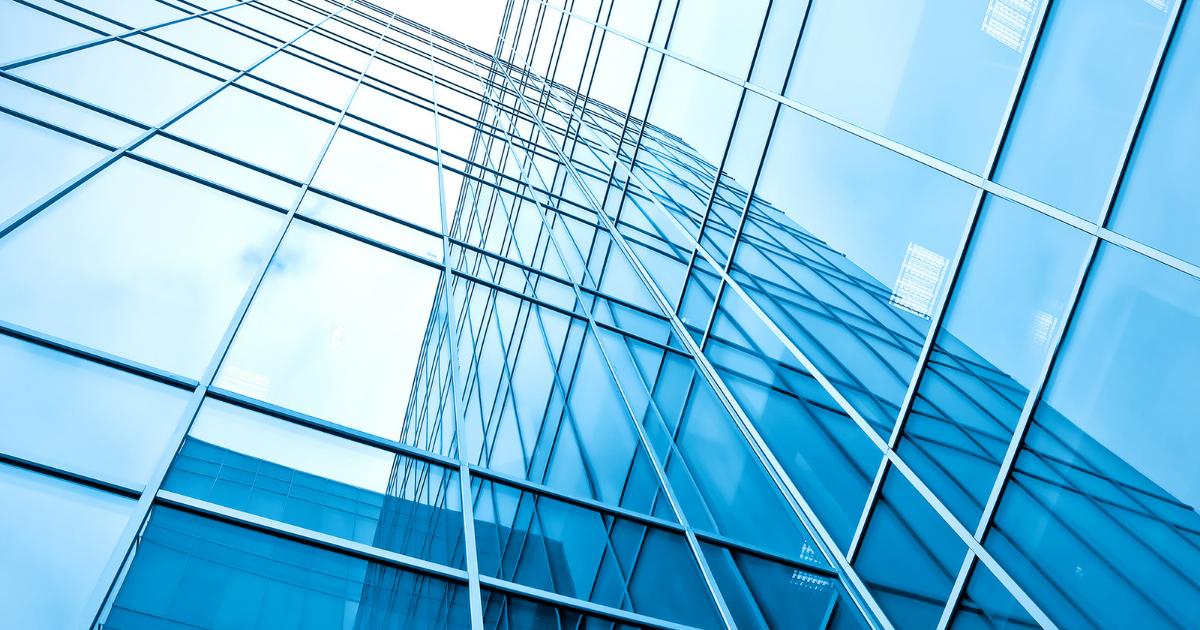 The technology a company uses is becoming an increasingly important part of how it differentiates itself from competitors. The right software can streamline tedious tasks, helping employees to be more productive ultimately adding to the company's bottom line.
Even those most resistant to change have discovered new transformative opportunities driven by the proptech boom.
As commercial real estate technology becomes ever more pervasive, permeating every aspect of modern life, it is more important than ever to create a comprehensive tech stack to help your business become more efficient.
Here's a list of top proptech solutions solving major pain points for commercial real estate owners and operators today. Download the full Owner's Guide to Technology for 2022 on the SharpLaunch website.
Construction Management
Construction management software enables construction professionals to increase project efficiency and accountability by streamlining and mobilizing project communications and documentation. This real time data and accessibility minimizes costly risks and delays — ultimately boosting profits.
The collaborative nature of the software connects people with the process and the latest data so that everyone is on the same page, resulting in greater accountability and cooperation.
One of the leading solutions on the market today is Procore, a cloud-based construction software that provides clients a suite of project management tools to manage all types of construction projects including industrial plants, office buildings, apartment complexes, university facilities, retail centers, and more.
Marketing
Commercial real estate marketing software helps CRE firms streamline leasing efforts and improve engagement with potential and existing tenants. Everything you need is manageable from the same place, meaning it's faster to advertise and update vacancies.
Embracing a tool like this saves time, energy, and money for everyone involved.
SharpLaunch is an all-in-one commercial real estate marketing software that helps building owners streamline marketing operations for their entire portfolio from one single platform.
Owners can create and manage the digital marketing of their listings and centralize all property data to provide a single hub for both existing and prospective tenants.
Lease Management
Lease management software helps make optimal use of your assets and centralize all of your data on leases, deals, and tenants securely online to drive portfolio performance and increase revenue.
Owners can easily access all lease information and documentation through a single lease management system where everything is stored in one place, making information easier to access and manage. The insights offered can help to close new deals and retain current customers.
VTS is one of the top leasing and asset management platforms out there and it enables office, retail, and industrial landlords and brokers to transform their leasing process and convert leads to leases 41% more efficiently.
Building Operations
A property management software connects property management teams with the activities, data and insights they need to improve efficiency and ultimately improve tenant satisfaction.
Maintenance tasks can be prioritized, meaning that more pressing jobs get done first. Every task within the work order process can be tracked, preventing anything from being forgotten.
Tenants receive a better experience when maintenance requests are efficiently managed and quickly completed, which has significant implications for tenant satisfaction and retention.
One of the leading property management and building operation tools in the commercial real estate space is Building Engines. The software includes features that help streamline communications and mitigate risk, allowing users manage work orders, preventive maintenance, incident tracking and emergency planning.
Tenant Engagement
Tenant engagement software provides landlords with detailed insights on tenant satisfaction, overall space usage, amenity demand, and more to better monetize their building and drive long-term retention and revenues.
For tenants, it means easier rent payments, more accessible amenities, and a more convenient leasing experience as a whole. Tenant engagement apps also encourage a better sense of community and give businesses an edge when recruiting and retaining talent.
Tenant experience software, like HqO, also offers an app for tenants to use features like: space booking, building access, visitor management, parking and transit, event and amenity booking, and order-ahead at on-site restaurants, retailers, and service providers.
Investment Management
An investment management software can help streamline your deal process, facilitate collaboration across teams and automate your deal lifecycle.
It helps users manage their investment portfolios and track financial assets while improving investor satisfaction, boost fundraising productivity, and save time and money on investment operations.
Dealpath is the leading cloud-based deal management platform for real estate investment powering hundreds of top firms.
With smart pipeline tracking, collaborative workflows, and powerful reporting, Dealpath enables real estate investment teams to focus on value-add work that delivers optimal risk-adjusted returns. Investment teams use Dealpath as their virtual command center for buy-side principals deploying capital in the acquisition, development, and financing of real property.
Accounting
With an integrated software that handles accounting, you can manage your entire business lifecycle, including operational, financial, leasing, and maintenance activities, all in a single database.
The overall view that this provides gives businesses a clearer view of their financial health, aiding in decision-making and saving hours that would've otherwise been wasted updating spreadsheets and doing calculations.
One of the most used solutions in the commercial and residential real estate space today is MRI Software, the leading provider of innovative real estate software applications and end-to-end accounting solutions for commercial and residential management.
Conclusion
There's no denying that adopting the right CRE tech stack can breathe new life into a business, bring in efficiencies, and potentially drive revenue. Delaying investing in the right tech stack could mean businesses get left behind by competitors who are investing in the right tools, which means it's never too early - or too late - to start researching solutions.
This Week's Sponsor
Yardi® develops and supports industry-leading investment and property management software for all types and sizes of real estate companies. Established in 1984, Yardi is based in Santa Barbara, Calif., and serves clients worldwide. For more information on how Yardi is Energized for Tomorrow, visit yardi.com.
Read Next