Partner Content
Cityzenith: A Leader in Digital Twins
September 30, 2021 | Michael Jansen, CEO, Cityzenith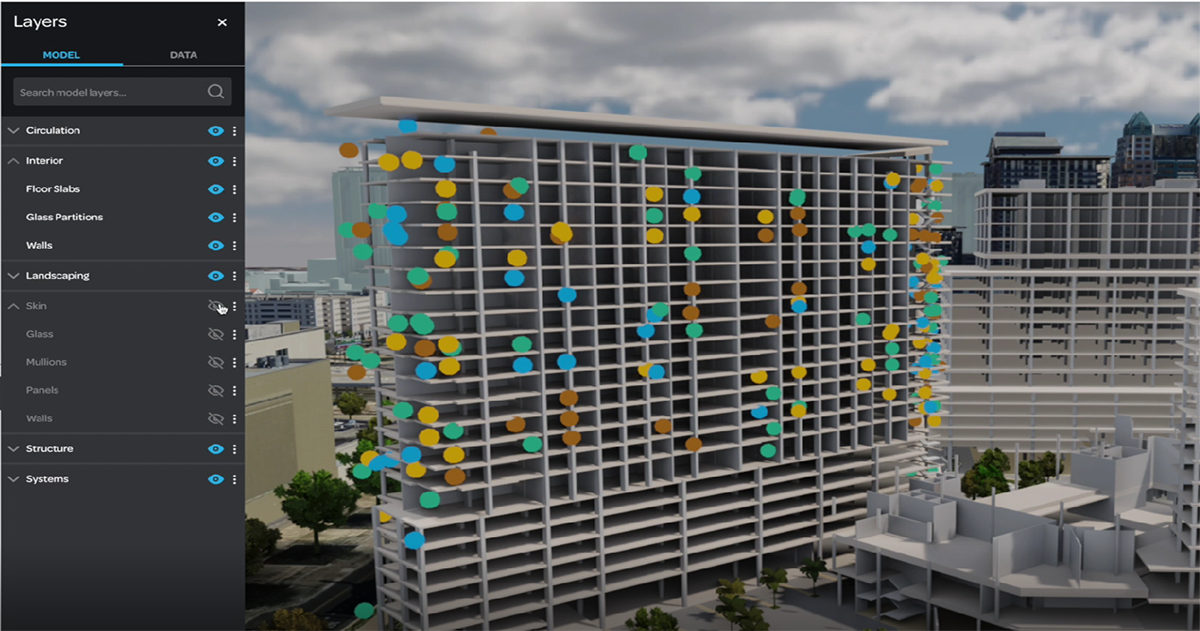 The world must build 10,000 new smart cities by 2050 to meet projected population growth. But the built environment is inefficient: new construction runs over budget. Architects, engineers, and contractors rely on a messy web of 20-50 different planning tools at any given time. And cities are big polluters, currently producing 70% of all CO2 emissions.
That is where we come in. SmartWorldOS from Cityzenith is the pioneering Digital Twins software platform designed to take our urban environments into the future. SmartWorldOS facilitates billions of dollars in savings for building owners, infrastructure planners, and architects, while reducing carbon emissions by 50-100% per building. Digital Twins are forecast to save city planners $280bn by 2030, according to ABI Research.
As a major source of carbon pollution, most commercial buildings need retrofitting to meet emissions standards. But with thousands of single-purpose energy management tools flooding the market, no interoperability between various software tools, and underwhelming ROI, building managers are without the necessary information to commit to investing in green retrofits, and are therefore hesitant.
SmartWorldOS is a best-in-class software platform in a category called urban Digital Twins. Urban digital twins are just what they sound like: computer representations of the physical built environment, including transport networks, buildings and infrastructure, connected to the data in and around them.
Cityzenith's urban Digital Twin platform, SmartWorldOS, provides real-time visibility across a property's entire lifecycle. It optimizes building site selection, design, construction, operations, maintenance, sales, P&L, tracking and controlling carbon emissions... all in one fully integrated platform.
After construction is complete, SmartWorldOS continually monitors and analyzes building data to capture outliers and inefficiencies. This data is used to recommend ongoing solutions for additional energy, time, and cost savings. And for existing buildings, SmartWorldOS is the all-in-one platform for green retrofitting and planning.
We've traveled far and fast as a company since our founding in 2009. Our SmartWorldOS clients have included preeminent private and public groups from several countries. We've raised over $11 million from 5000+ investors, and our share price has risen 161% in the last 12 months.
Since launching our SmartWorld platform in 2019, major customers include Cushman & Wakefield, WS Atkins, US Government, CBRE, Foster + Partners, Lamina Tower, JLL, Lendlease, Safely Back, UK Rail Network, and Agile Fractal Grid.
The time to cut carbon emissions is now, and the world knows it. The digital twin technology sector is forecast to grow over 15x to $48.2 billion a year by 2026 from $3.1 billion in 2020, according to Markets & Markets, as government and industry leaders invest at unprecedented rates in tools like digital twin tech to meet international emission reduction agreements.
The world is abuzz with excitement for a green revolution. Our pioneering software platform and groundbreaking international campaign "Clean Cities – Clean Future" has been recognized through significant international industry awards and high-level media coverage from some of the most trusted sources in business, technology, and finance.

The core tech of SmartWorldOS was developed by the same experts who brought the world Google Earth. Now, the deployment of this powerful platform is led by an all-star team: veteran architect & entrepreneur, data guru & developer, engineer & architect, and business development and sales expert.
Our Clean Cities, Clean Future Program is well underway in New York City, Las Vegas, and Phoenix, and we're on track to officially launch by 2022, starting with transitioning 50 buildings in 10 cities to zero-carbon.
Our pioneering AI-based software platform is a proven solution for responding effectively to the complex issues facing modern cities today and in the coming decades.
SmartWorldOS can improve building and infrastructure inefficiencies, facilitate the global energy transition, enable sustainable transport, support public health efforts to monitor & mitigate unsafe ground-level temperatures in increasingly hot summers, and optimize commercial space occupancy rates, even in a pandemic.
Our SmartWorldOS is ready to usher in a cleaner, safer, more prosperous future for all. Join us today.
This Week's Sponsor
Angus Systems is a leading provider of customer driven mobile and cloud-based work order and operations management solutions for commercial real estate. Our software supports over 2.6 billion square feet across North America in buildings from 20,000 to portfolios of more than 100 million square feet. Visit www.angus-systems.com to learn how we help our clients shine.
Read Next