Feature
Spotlight: One of Our Realcomm Community Members To Summit K2!
July 8, 2021 | Howard Berger, Managing Partner, SVP Programs, Realcomm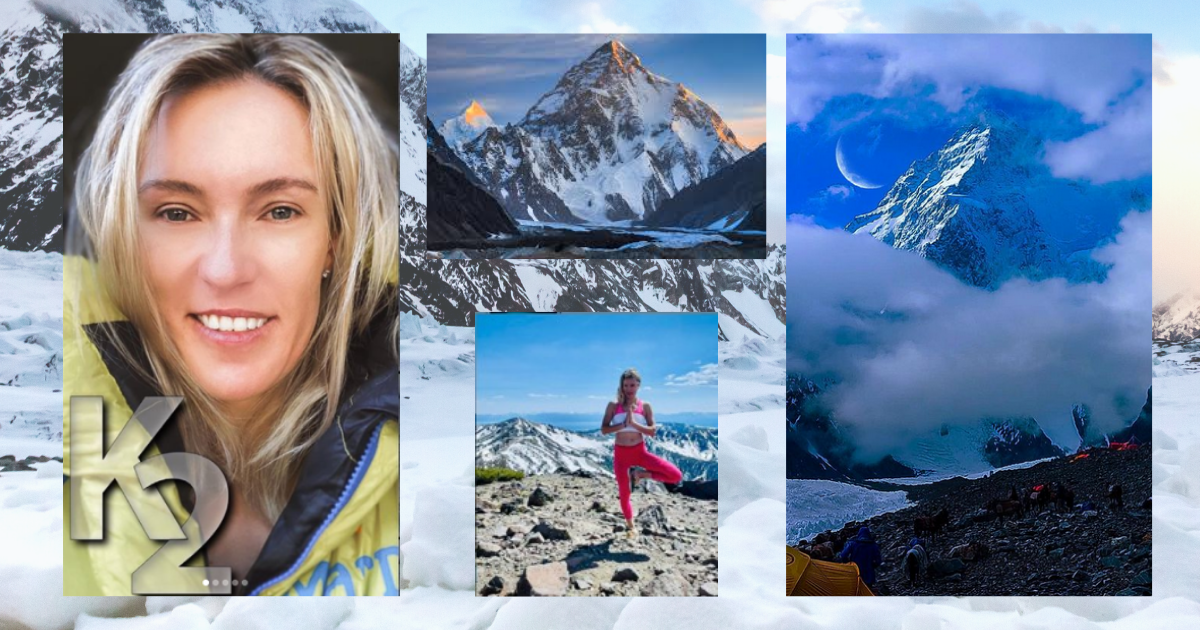 In my Realcomm travels over the years, Iíve gotten to know some very special people in our industry. Among them is Olga Koroleva, a woman who truly stands out, not only as a commercial real estate technologist and entrepreneur, but also a courageous human being who is an inspiration to many.
For those of you who donít know her, Olga is the founder & CEO of CapitalBrain where she has been training algorithms on structured and unstructured data specific to the commercial real estate industry since 2013. She is also a mountaineer about to embark on the greatest challenge of her life Ė summiting K2.
I met Olga in 2017 when Iíd invited her to speak to our San Francisco CIO group on applying AI and Machine Learning to commercial real estate data. Beyond Capital Brain, I learned that she also runs an innovative real estate development firm, The Home Factory, a company thatís looking for ways to combat the housing crisis while building next generation sustainable green housing. One of her current projects involves post-fire rebuilds in Santa Rosa, CA, utilizing 2D factory-built panels.
Olga has also helped build a business intelligence platform for a $5 billion multifamily REIT, BRE Properties, set up a reporting infrastructure for SBE Entertainment and managed a workout of a $300 million multifamily portfolio for Redwood Mortgage. Her career has been extraordinary.
During a catch-up call in June, Olga mentioned sheíd be leaving for Pakistan later in the month to climb K2, IF (big if), she and her team could successfully navigate the bureaucracy and red tape necessary for the requisite visas they would all need. Turns out sheís been a high-altitude mountain climber since she was 7 and has summited the most challenging mountains on the planet, including Mt. Everest in 2019. Now the prize is summiting K2. To put it into perspective, the K2 summit is at 28,251 feet located on the Pakistan-China border and is the planetís toughest and most dangerous mountain in the world to climb, even tougher and higher than Everest.
On June 25, I received an email from her:
I just arrived in Islamabad this morning, flying to Skardu tomorrow morning, hitting the trail on the 28th. All good, except Emirates left my bag with high-altitude gear behind.
Hereís my latest blog post:
This newsletter is usually about real estate. Not this time...
I want to share that I am currently in Pakistan about to embark on my attempt to summit K2, the second highest and the hardest mountain on the planet that has a 25% death rate and which was summited by only about 30 female mountaineers (compared to several thousand for Mt. Everest). After two years of everyday training and 35 summits in the past ten years I am finally feeling mentally strong enough to give K2 a shot.
I am grateful for the tremendous support I received from my friends in the form of nutrition tips ("Еat more steak!"), altitude tent (thank you @live.life.love), company on my training hikes around Tahoe (plus my best friend - a 40 lbs. weight vest), never ending flow of calls with well-wishes, help navigating bureaucracy in Pakistan, "you-got-this" text messages...
Thank you so much for all this support. Stay tuned for the updates...
Iíll be following her progress over the next few weeks and am praying that she and her team have excellent weather conditions, acclimate well, stay healthy and, above all, have a safe, enjoyable and incident-free summit.
This Week's Sponsor
Yardiģ develops and supports industry-leading investment and property management software for all types and sizes of real estate companies. Established in 1984, Yardi is based in Santa Barbara, Calif., and serves clients worldwide. For more information on how Yardi is Energized for Tomorrow, visit yardi.com.
Read Next