Partner Content
9 Corporate Real Estate Metrics You Should Be Tracking
June 17, 2021 | Rebecca Symmank, Enterprise Sales Engineer, iOFFICE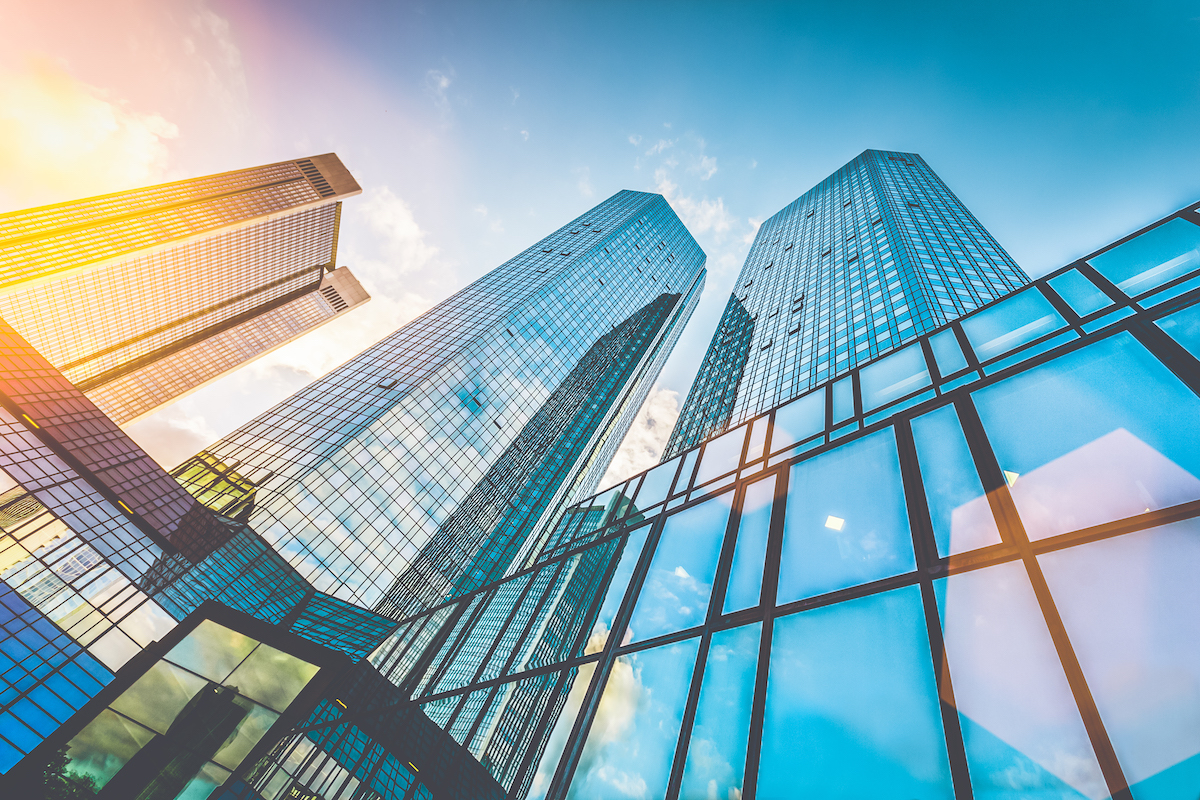 The corporate real estate world is undergoing its biggest transformation yet. New technologies and trends are changing the game right before our eyes.
So how are successful corporate real estate leaders keeping score?
By focusing on the right metrics.
Here are nine important corporate real estate metrics every leader should have on their radar.
Corporate real estate metrics that matter
Capitalization rate

The capitalization rate is the anticipated return on a real estate investment. Also referred to as "cap rate," it's based on the estimated income the property is expected to generate. Essentially, it's what your annual return on investment would be if you paid for the property in cash.




The capitalization rate is calculated by dividing net operating income by current market value.




Knowing the capitalization rate of a property can help you determine if it's a worthwhile investment. If you're buying the property, you want a high capitalization rate; if you're selling, you want the cap rate to be lower because it means the value of your property is higher.




Total occupancy costs

Corporate real estate leaders often underestimate total occupancy costs, which is an expensive mistake to make.




Total occupancy costs are the costs of renting the property, plus all other operating expenses. Other expenses that factor into total occupancy costs include:
Utilities
Maintenance and groundskeeping
Property insurance
General liability insurance
Taxes
Any amenities you provide tenants, like snacks and beverages
Having an accurate calculation of your total occupancy costs will give you a realistic picture of what you're actually spending on the property so you can determine your return on investment.
Percentage of revenue
For most organizations, real estate is the second-highest expense after the costs of employees. But how do you know if your real estate costs are reasonable in relation to everything else?
Calculate the percentage of revenue – the cost of your property in relation to everything else. You can do this by dividing your adjusted gross profit (AGP) by total occupancy costs (TOC) for each location. For instance, if you have an office with $500,000 in total occupancy costs and the adjusted gross profit for that location was $5 million, your real estate costs represented 10 percent.
Rent, utilities, and employee costs per square foot
While the numbers above give you a good overview of your real estate costs and ROI, it can be difficult to know how you're doing compared to other companies.
That's where benchmarking data can help. According to JLL's 3-30-300 rule, for every square foot of space, the average organization spends:
$3 on utilities
$30 on rent
$300 on employees
While the actual numbers will vary, the ratios can give you a good indication of what you should be spending in each area. If you're spending half as much on utilities as you are on rent, it might be time to invest in energy efficiency improvements like smart lighting and smart meters.
Space utilization
The average organization has 30-50 percent more real estate than it needs, according to a recent Accenture report. And for every $100 million spent on real estate, most companies are spending an additional $40 million in operating costs. That adds up to a lot of wasted spending.
Space utilization is the measure of a building's occupancy divided by its capacity. For instance, if you have the capacity for 300 people but only have 200 in the building at any given time, you have a space utilization rate of 67 percent.
Promoting flexible seating arrangements and encouraging employees to reserve space when they need it can go a long way to improve space utilization. That's especially true if you have a number of employees who frequently work at home or only stop by the office on occasion.
If you want to get the most accurate space utilization metrics, you'll need to implement sensors. Sensors that integrate with your space management software will show occupancy overlaid on your floor plans, allowing you to measure:
Average space utilization - The number of minutes a sensor was active divided by the total number of minutes in a given time period. This helps you determine how often employees typically use certain areas.
Daily space utilization - Understanding which spaces have been used each day can help you clean more efficiently and cost-effectively.
Hourly space utilization - Measuring hourly space utilization can help you identify patterns, such as when employee cafeterias or on-site gyms are busiest.
Peak utilization - This is the maximum number of people occupying a given space during a specific period of time. Knowing this corporate real estate metric can also help you plan for the busiest times of the week or day. You may decide to have a front desk receptionist available during those peak times to reduce wait times and crowding in your lobby.
Space type utilization - Having the right mix of spaces can make all the difference in how they are used. Research from HOK revealed over 70% of all meetings are attended by just two to four people, yet, more than half of all meeting rooms are designed to accommodate six or more. To ensure you have the right mix of spaces in your buildings, you should compare the utilization of individual spaces versus collaborative spaces.
Using sensors with iOFFICE's space management software, you can conduct a utilization analysis of these different types of spaces.
Annual headcount by building
Since the onset of the pandemic, leaders have adopted new space management strategies and will likely maintain them for years to come. While these strategies give employees more flexibility to choose when they come into the office and where they sit, they can also make it more difficult for CRE leaders to plan for the future.
Monitoring how much space you are currently using in each building, floor, and department makes it easier to forecast future needs. Comparing the average headcount by building can help you identify which ones have the highest occupancy and which may be underutilized. This makes it easier to decide whether to renew or cancel leases.
Occupancy rates by floor
To plan for the future, you first need to identify what percentage of each floor is currently being used. You can easily see this within iOFFICE – and the information is updated in real time.
You can also download the data in table form from our Insights module to get the data in easy-to-use format. Next, you can create a forecast of your future needs, based on anticipated growth.
Average service request response time
As the role of the office changes, a strong employee/tenant experience becomes even more essential. Employees expect more personalized technology and services in the office, according to a recent Verdantix report.
This requires a clear understanding of individuals and more responsiveness to their needs. For CRE leaders, that means implementing technology that allows tenants to easily find resources and request services, such as getting tech support or lowering the temperature in the office. The speed at which employees receive a response is a good indication of your facilities team's efficiency.
The best service request software makes this data transparent across your entire organization. You can see how many requests are assigned to each technician, how quickly they are completed, and how many are overdue at any given time.
Average check-in times
Whether your tenants are regular employees or occasional visitors, they shouldn't have to wait 15 minutes in a crowded lobby before they can get through your doors. At the same time, you want to ensure everyone who comes into your building is authorized to be there. With mobile visitor management software, you can improve security and simplify the check-in process at the same time.
How to improve corporate real estate metrics
Having the right metrics at your fingertips helps you demonstrate ROI and justify future investments to your leadership team.
iOFFICE's corporate real estate management software gives you access to the data you need to make these important decisions.
For instance, you can:
See your entire real estate portfolio at a glance and instantly access data on space utilization and costs
Track real-time occupancy using sensors and monitor trends over time
Manage flexible seating arrangements and instantly reconfigure floor plans as needed
Easily plan office moves
Improve the tenant experience with mobile visitor management, wayfinding, reservations, and service requests
This makes it easier to plan for the future and adapt to the needs of your growing workforce.
To see how our corporate real estate solutions help you make smarter decisions and bring more value to your organization, take a self-guided tour.
This Week's Sponsor
Yardi® develops and supports industry-leading investment and property management software for all types and sizes of real estate companies. Established in 1984, Yardi is based in Santa Barbara, Calif., and serves clients worldwide. For more information on how Yardi is Energized for Tomorrow, visit yardi.com.
Read Next