ADVISORY NEWSLETTERS

Vol. 17 No. 40 – 10/4/2017
"Smart Furniture" Now a Part of the "Connected Building" Discussion
Ryan Anderson, Director of Commercialization & Business Development, Connected Solutions, Herman Miller
The ecosystem of smart buildings continues to evolve at a rapid pace. In this new and challenging landscape, a key to your success may be right in front of you – you might even be sitting on it. Furniture has great potential to be a smart solution that improves people's experiences and provides useful data analytics to Facilities and Real Estate leaders.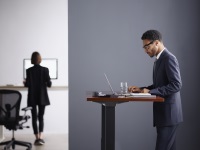 Consider, as an example, the challenge that many organizations have obtaining real-time utilization data to inform their real estate strategy and workplace design. In the past, occupancy – the number of people assigned to a space – and actual utilization were essentially the same because people were bound to their desks through desktop technology. Work wasn't mobile, so use patterns were predictable.

Today, work and the tools people use to do that work are mobile. People can work anywhere – from individual and social points across the office to cafes, airplanes, and kitchen tables. The way people go about their daily work activities has shifted too, with new patterns of behavior evolving every day. Work today is anything but typical and predictable. This means that the assumptions we've traditionally made and ratios we've always used will no longer lead to predictable or desirable outcomes.

To address the challenges of the continuously changing work environment, organizations are looking for ways to measure how hard their workplaces are working, both for people and the business. In this new era, desks and chairs – not people –consistently occupy space. It's reasonable to expect furniture to provide real-time insight into how real estate is being used.

When it comes to being 'smart', furniture has some inherent advantages. It's distributed throughout a floorplate, provides access to power, and is designed to support specific work activities. Furniture is the ideal mechanism for understanding how people are using a workplace; it allows us to go beyond simply gathering space utilization data and to begin shaping powerful workplace strategies. As an added benefit, smart furniture can catalyze new and improved experiences for people, helping them work more comfortably and effectively.


In June of this year, Herman Miller introduced Live OS. With this system of cloud-connected furnishings, app, and dashboard, organizations can respond to people's changing needs, empower them to work better, and activate their workplace strategies.

Here's how Live OS works. Sensors on connected work surfaces capture space utilization data and transfer it to the cloud through a secure cellular gateway that works independently from the corporate network. The data is then synthesized by a dashboard that provides insights for improving space optimization, controlling occupancy costs, and enhancing employee well-being.


Live OS helps people stay active at work with an app and connected sit-to-stand desk. Working together, the app and desks remind people when it's time to change postures and helps individuals gradually achieve wellness goals. This heightened level of activity encourages people to be more productive and engaged.

As you can see, Live OS has the potential to do great things, both for people and business. In anticipation of burgeoning real estate needs, Herman Miller is already working to expand its capabilities. Virtually any individual work surface can be enhanced with long-term sensors to provide real-time utilization information, without connecting to an organization's IT network. In January, meeting room sensors will be introduced into the platform. Soon after, a Live version of the Aeron Chair will be released to improve employee comfort and workplace experience in entirely new ways.

Smart furniture has the capability of improving the workplace and the bottom line, with the added benefit of employee satisfaction and a better tenant experience.

Smart furniture will be just one of the topics featured at the Innovation Showcase which will be presented at CoRE Tech 2017 on Nov. 14-15 in Silicon Valley. Join us to hear about the newest transformative technologies in CRE!

This Week's Sponsor
Yardi® develops and supports industry-leading investment and property management software for all types and sizes of real estate companies. Established in 1984, Yardi is based in Santa Barbara, Calif., and serves clients worldwide. For more information on how Yardi is Energized for Tomorrow, visit www.yardi.com.
Realcomm News
CoRE Tech 2017 | World's Top Corporate RE & Facilities Executives
Meet in Silicon Valley to Discuss Innovation!
Join the most innovative Corporate Real Estate and Facilities executives from companies such as
Google, McKesson, Time Warner, Salesforce
and many others, as they gather to discover, discuss and debate how technology, automation and innovation will impact the next generation of how we use and operate corporate facilities.
Watch this 3-minute video and learn more!
UPCOMING REALCOMM WEBINARS
CRE Tech Innovation Showcase - Uncovering the Next Generation of New Ideas - 7/12/2018
Never before in the history of the Commercial Real Estate market has technology been so prevalent. Since 2009, hundreds—if not thousands—of companies selling tech to the Commercial Real Estate Industry have emerged. Estimates now suggest there are more than 2,000 new CRE Tech companies in the space. The sheer number of new companies makes it almost impossible to keep up and organizations are struggling to establish an effective process to discover, organize, vet, test and implement new technologies. This webinar will evaluate the categories of technologies, best practice criteria, and clarify different solutions that are making their way to the top of the list.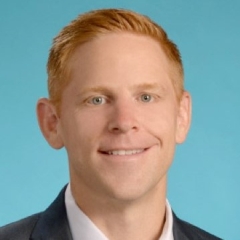 Shaun Klann
Intelligent Buildings
Shaun Klann
VP
Shaun Klann has over 15 years of experience dedicated exclusively to transforming the concepts of the 'Smart Building' industry into reality. His expe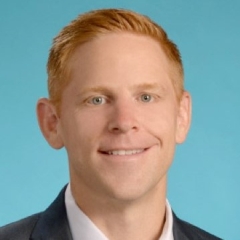 Shaun Klann
VP
Intelligent Buildings
Shaun Klann has over 15 years of experience dedicated exclusively to transforming the concepts of the 'Smart Building' industry into reality. His expertise includes engineering, implementation, and strategic consulting services that pair current day technologies with innovative deployment tactics and strategies. Shaun is a proven thought leader in the area of connected real estate and has received numerous awards for his dedication to this market segment, including an award recognizing him as a top 40 under 40 to watch in the space of real estate technology.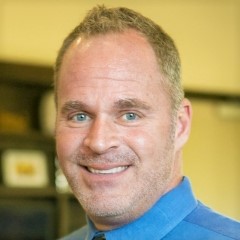 Chip Pierpont
Director, Facilities Operations & Technologies
Chip Pierpont manages and provides expert guidance on the development and execution of requirements/solutions for building operations and technologies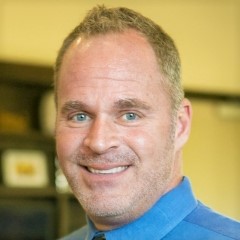 Chip Pierpont
Director, Facilities Operations & Technologies
GSA
Chip Pierpont manages and provides expert guidance on the development and execution of requirements/solutions for building operations and technologies for General Services Administration (GSA), a Public Buildings Service (PBS) government agency tasked with managing government buildings and real estate, providing product and service procurement support, and developing policies and regulations. The landlord for the civilian federal government, PBS owns or leases 8,700 assets, maintains an inventory of more than 370 million square feet of workspace for 1.1 million federal employees, and preserves more than 481 historic properties.

Brian Sutherland
Industry Principal, Yardi Elevate

Brian Sutherland
Industry Principal, Yardi Elevate
Yardi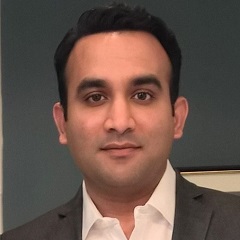 Rahul Shira
Philips Lighting
Rahul Shira
Product Mktg. Manager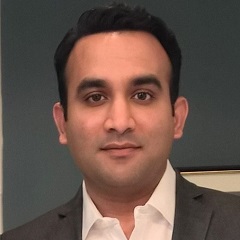 Rahul Shira
Product Mktg. Manager
Philips Lighting