ADVISORY NEWSLETTERS

Vol. 17 No. 36 – 9/6/2017
Building Power Plants – Property Owners Begin to Embrace Microgrid Strategies
Adam Maher, SVP, CleanSpark
It's energy storage's moment to shine. Battery technology has come of age and is addressing the intermittency challenges that have held back wind and solar deployments for years. Some utilities have invested in large-scale storage systems to deliver flexible capacity at peak times. Here, energy storage is poised to eclipse any need for firing up old, inefficient peaking power plants.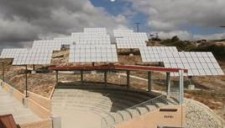 But eclipses can also be blinding. Many in the market seem to be missing the whole picture when strategizing about how to profit from the energy transformation in process right now. There is a trend to put one energy resource behind one meter and call the job done. Solar plus battery storage is a powerful combination, and free energy should be a component in your microgrid strategy. But only when free energy is combined with a controls strategy – that also makes the most of software analytics and your existing utility relationship – will you be able to maximize financial returns.

There is so much potential power and savings not realized when you enter a long-term contract with a single vendor – when you don't have a bigger future energy ownership plan. Consider the approach taken by Google (Alphabet), Apple, Microsoft, Amazon and Facebook as they pursue the goal of using 100% clean energy. They are not only microgrid operators, some are forming energy subsidiaries inside their companies, with the goal of not only saving money but also achieving resiliency. A more recent example of this is how the H-E-B supermarket chain was able to stay open when all their competitors lost power during Hurricane Harvey in Texas.

Driven by their charter to defend the country, military microgrid operators are even farther ahead in terms of orchestrating their multiple clean-energy power plants with projects like the FractalGrid at Camp Pendleton. Both big-data and military campuses have dynamic, upper-hand relationships with local utilities. They are changing the energy landscape for other microgrid operators, but you need to be in that class to be positioned to make similar energy cost management, sustainability, predictability and resiliency gains.


A corporate campus, REIT, shopping center or other commercial/industrial property concern that wants to invest in its own power-plant capabilities should take a technology-agnostic approach to finding the best mix of clean, renewable energy sources and energy management software. The microgrid must be designed around your unique buildings, your business, your load profile, and the way utilities operate in your part of the country.

Achieving the best microgrid configuration and the fastest investment payback starts by picking the right grid development partner, a partner who can guide you through production options: solar, wind, diesel, etc. The project team should objectively evaluate the optimal mix of distributed energy resources and financially model long-term performance, considering financing options, state and local programs, recurring maintenance costs and performance degradation. Astute evaluation of all these factors is key to making the right decisions. The prospect of doing such thorough pre-planning may seem daunting, but it is no reason to retreat to 'one resource behind one meter' – i.e. just solar or just batteries. Bulk application of a partial solution is never a formula for success, much less so in a market as complex as the commercial/retail world.

When you have the right tools and experience, doing such evaluations can be a straightforward exercise. At CleanSpark, we start our microgrid design and engineering projects by hacking the existing utility bill, finding all the ways to attack energy costs and to beat the utility at its own game of rate structures and energy supply and demand. We were early to the microgrid market after years of working behind the scenes on military microgrids. Software evaluates thousands of scenarios and algorithmically models the best payback so the customer understands what they should build – i.e., what distributed energy resources (DERs) to include in their microgrid in what priority. This is the least risky and most affordable way to progress toward true energy independence.

Preparing a recent energy plan for a shopping mall in California, the project team started by modeling its future microgrid using real performance data from the actual shopping center – not by plugging pro forma data into predictive models. The team collected a year's worth of energy data, recording usage at 15-minute intervals. They then had a detailed picture of the mall's energy load profile from the outset, knowing the peak times and time-of-use charges that had been applied in the past. By installing the mix of DERs to match that profile and integrating the FlexPower™ system to control and optimize energy consumption, the mall was on its way to achieving its goal of a microgrid that could deliver 100% renewable energy. Even without significant state or utility-sponsored incentives, this project is on course to pay back the investment capital in under seven years.

Customers that buy energy-as-a-service from a single vendor before doing the economic modeling are not positioned for similar success. They can do programmatic peak shaving and demand-response as intended and, in some cases, they can also sell energy back to their utility when they over-produce. But some are already finding that the payback of having one resource behind one meter is falling short of their ROI goals and limiting their options for microgrid growth and flexibility. About 85% of the energy storage customers we've asked express that they now see the one-resource approach was wrong. But they say, "What can we do? We've already bought into a long-term contract."

Don't let this happen to your organization. Energy storage is a welcome addition to the DER arsenal available to a microgrid project team; don't let aggressive sales pitches blind you to your full set of options. If you are looking to radically increase net asset value by improving NOI, you need to drive down your energy costs, and the only way to get there is to orchestrate the best mix of assets and technologies into a financially programmable microgrid.
This Week's Sponsor
Lynxspring is a leader in open, interoperable software, hardware and applications delivering true collaboration for today's buildings, smart devices, smart systems and intelligent equipment. Embracing open communication platforms and multi-vendor interoperability that supports connectivity, integration, cyber security and data exchange between smart devices and systems, Lynxspring's technologies and solutions simplify the automation and information architecture across the enterprise and significantly lowers cost and empowers users to go further to manage and operate their facilities and equipment smarter, safer, securely, more efficiently, and at peak performance levels. Visit www.lynxspring.com .
Realcomm News
Be a part of the CoRE Tech 2017 program! We are looking for the most innovative, forward-thinking Corporate Real Estate & Facilities thought leaders to speak.
CLICK HERE
for a list of topic ideas and to submit a proposal.
CoRE Tech 2017 will be held on
Nov. 14 & 15
at the
Santa Clara Convention Center
in Santa Clara, CA. The event is a unique gathering of the most proactive, visionary corporate real estate and facilities executives who come together to focus on innovative automation and technology strategies to help achieve their organization's real estate goals.
UPCOMING REALCOMM WEBINARS
FASB Compliance, Impacts to the Leasing Process, and Other Strategic Opportunities - 2/22/2018
With FASB compliance quickly approaching in January of 2019, organizations are required to get their real estate (as well as other assets) leases onto the corporate balance sheet. While this is primarily being done to more accurately report on the financial health of an organization by recognizing additional liabilities, there will be profound benefits realized when the data is collected and organized. Lease analysis, occupancy, utilization and other business metrics will all now be accessible for strategic planning. This webinar will focus on the compliance requirements, deadline realities, technology strategies and the long-term opportunities resulting from an enhanced and improved data organization platform.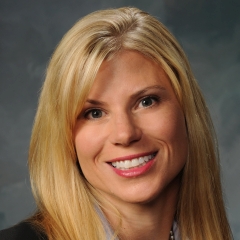 Jean Chick
Principal
Jean Chick is a Deloitte Partner in Real Estate and Location Strategy with over 21 years of experience. She is a leader in real estate technology ena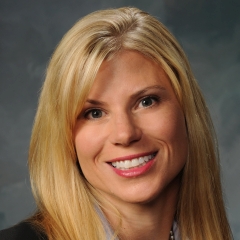 Jean Chick
Principal
Deloitte
Jean Chick is a Deloitte Partner in Real Estate and Location Strategy with over 21 years of experience. She is a leader in real estate technology enablement, portfolio optimization, advanced workplace strategy and operating model design. She has led a global corporate real estate function including all strategy, design, transaction management, facilities and program management. Jean navigates complex financial and operational issues while balancing change management to maximize return on real estate investments.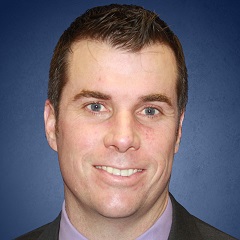 Matthew Denio
Sierra Nevada Corporation
Matthew Denio
Director, Corporate Real Estate & Facilities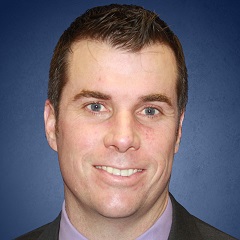 Matthew Denio
Director, Corporate Real Estate & Facilities
Sierra Nevada Corporation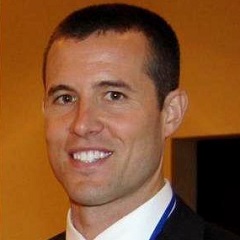 Mark McDonald
CoStar Real Estate Manager
Mark McDonald
Director of Sales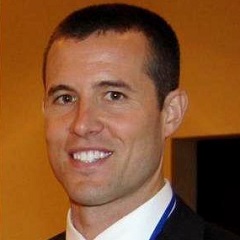 Mark McDonald
Director of Sales
CoStar Real Estate Manager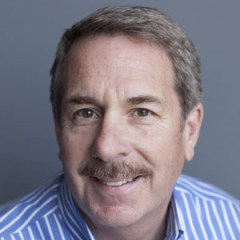 Edward Lubieniecki
RealFoundations
Edward Lubieniecki
Enterprise Managing Consultant
Edward Lubieniecki is a Managing Director of RealFoundations and leads the firm's corporate real estate practice. He has over 25 years' experience as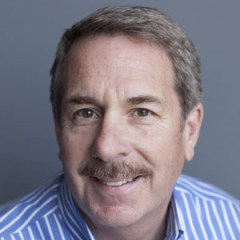 Edward Lubieniecki
Enterprise Managing Consultant
RealFoundations

Edward Lubieniecki is a Managing Director of RealFoundations and leads the firm's corporate real estate practice. He has over 25 years' experience as a real estate management consultant. His experience with global corporate and institutional clients includes an extensive variety of assignments of significant complexity.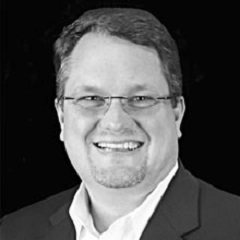 Derek Anderson
Visual Lease
Derek Anderson
Chief Operating Officer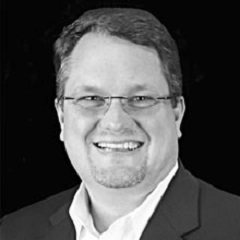 Derek Anderson
Chief Operating Officer
Visual Lease