ADVISORY NEWSLETTERS

Vol. 17 No. 25 – 6/22/2017
Congratulations to Our 2017 Digie Award Winners!
Staff
The Digie Award winners were announced at the Realcomm | IBcon 2017 conference on June 14 at the Marriott Marquis & Marina in San Diego. For the past 19 years, these awards have recognized those companies, real estate projects, technologies and people that have gone above and beyond to positively impact our industry using technology, automation and innovation.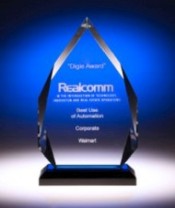 Following are the 2017 Digie Award winners:

REALCOMM
BEST USE OF AUTOMATION
Property|Facility Management
CBRE | ESI
First service provider to deploy a Smart Building Client Experience Center which was recently opened to the public

Designed and built the first LEED Triple Platinum headquarters buildings in the US as their showcase headquarters

Continued pursuit of leading-edge smart building strategies and industry leadership
Commercial Services
SVN
Innovative use of social media to leverage brokerage community to work on behalf of clients

Continuously reaching beyond the status quo in creating better operating models for brokers and clients

Technology initiatives driven "top down" by executive leadership
Commercial Real Estate
Dexus
Successful deployment of Dexus Place to enhance customer experience and extend product portfolio, resulting in higher tenant acquisition and retention rates

Continuously examining how to better enhance existing portfolio with products and services that improve productivity and tenant experience

Corporate culture that encourages a "get it done" attitude resulting in rapid, agile deployment of projects in the innovation pipeline
Commercial Real Estate
Irvine Company
Comprehensive, enterprise-wide, R&D and Innovation program driven by senior level executive team

Developing and implementing VR technologies for residential leasing

Exploring a variety of uses of robotics in their commercial and retail portfolios
Retail
Phillips Edison & Company
Deployed comprehensive fund and center level dashboards for executive decision support

Integrated AR process to streamline the entire invoice to cash process

Comprehensive automation of the entire leasing life cycle

Retail
Westfield
Unparalleled use of technology to combine physical space with data and digital innovation

Sophisticated use of large media digital network at Westfield World Trade Center

Recognition by senior management of the strategic importance of technology, automation and innovation
Corporate
McKesson
Extensive use of technology and innovation to enhance employee productivity, including increased mobility of workers using space management and collaboration technologies

Mapping end-to-end processes of each service line which were translated into workflows viewable through self-service dashboards greatly benefiting data integrity, operational awareness, decision making, risk on capital projects and ongoing portfolio service delivery

Robust deployment of seamless, campus-wide high-speed broadband infrastructure
Investment Management
Principal Real Estate Investors
At scale, demonstrated an unparalleled ability to both execute and innovate enterprise-wide initiatives

Completed an extensive ERP platform replacement that eliminated hundreds of existing customizations which was rolled out to over a hundred third party fee managers

One of the first in the industry to embrace an enterprise service bus for integration
Architecture
Gensler
Demonstrated the practical use of virtual reality in the architectural design process

Understands the importance of including the smart building infrastructure conversation into the design process

Has consistently, over a long period of time, investigated and promoted the strategic importance of technology, automation and innovation in the built environment
BEST TECH INNOVATION COMMERCIAL/CORPORATE REAL ESTATE
Leverton
Leverages Deep Learning technology to extract legal information from corporate documents including leases

Dramatically increases efficiency and transparency in commercial/corporate real estate data and document management

Their astute vision has set the stage for multiple new AI and machine learning applications in the commercial and corporate real estate industry
Yardi Retail Property Management Suite
Provides a comprehensive, fully integrated retail operational platform that is an extension of the Yardi product suite

Significant updates to recoveries, percentage rent, sales reporting and deal pipeline

Enhanced advanced budgeting and forecasting to help drive better decision-making and data transparency across the portfolio
JULIE DEVINE DIGITAL IMPACT AWARD
Jesse Carrillo, Hines
Throughout his career, he has consistently continued to promote networking, education and collaboration among real estate industry leaders

Has been devoted to raising the bar on commercial real estate information technology best practices

Has brought a global perspective to the topic of technology, automation and innovation as it pertains to commercial and corporate real estate
Sandy Jacolow, Silverstein
Has raised the standards for creation and implementation of tenant facing digital experience programs leveraging both mobile and social technologies

Taking an industry leadership role in cybersecurity standards and best practices

Tireless devotion to both mentoring and creating social networks to promote close collaboration among peers
IBCON
MOST INTELLIGENT BUILDING PROJECTS
Office Building
Salesforce Tower
Determined from the beginning to set new standards for innovation in high rise buildings

Committed to the deployment of advanced communications systems throughout the building

Improved thermal and occupant comfort by optimizing to San Francisco's low-variable climate to achieve economized hours incorporating 100% outside air ventilation and improved acoustics
Office Portfolio
Bedrock Detroit
Transformed functionally obsolete buildings in the Detroit CBD into some of the smartest, most connected, high-performance buildings in the world

Embraced comprehensive, extraordinary smart building strategies at a portfolio level

By virtue of their efforts pertaining to numerous smart building projects in downtown Detroit, have fundamentally laid the foundation for a smart city
Corporate Headquarters
R/GA
Pioneering the connection between physical space and the digital landscape by integrating architecture, design and technology

Significantly leveraged innovative technologies to create an environment where teams around the world can seamlessly collaborate on projects

Set new standards for a transformed, innovative, flexible, digital ready work envirnoment
Retail
Taubman – Starfield Hanam
Largest (4.9M SF), smartest, most architecturally significant shopping mall in Korea, perhaps the world

Comprehensive integration of physical and digital space for commerce, entertainment and customer experience

Extraordinary architectural design and innovative use of cascade LED lighting
Specialty
United Therapeutics
Zero Net Energy multipurpose building producing over 1MW of power coupled with geothermal and smart building technologies that offsets entire annual energy consumption

Electrochromic envelope coupled with daylight harvesting that helps to manage natural indoor light and heat

Centralized BMS integrates lighting, power monitoring, HVAC and other building systems
Multifamily
Solterra EcoLuxury Apartments
EcoLuxury apartment community designed for maximum amenities with minimal ecological impact

First hotel-style apartment living experience with enough solar generation to operate at zero net energy

Significant increase in water efficiency using innovative irrigation controllers with on-site weather stations and high efficiency rotor heads and drip system
Mixed Use
Wilshire Grand
Highly complex, fully scalable BAS integration throughout 2.1M SF center

All integrations were coordinated seamlessly across all participating trades

Located in downtown Los Angeles, it is the tallest building in the western U.S. at 73 stories and is designed to withstand the most severe earthquakes
Corporate Campus
Facebook
Mirrors the company's philosophy of open, mobile, socially connected, culturally sensitive and personally sustaining design

Continuous attention to new technologies through extensive R&D and innovation programs

Willingness to share and collaborate on technology, automation and innovation pertaining to corporate real estate
College Campus
University of California San Diego
Fully integrated microgrid that generates over 85% of the campus' total energy usage

Ability to provide plug-and-play connection for adopting new technologies

Comprehensive strategic approach to multiple technologies that continue to transform universities to smart campus environments
City | State
Singapore
Engaged in an aggressive program leveraging the best technologies from around the world

Citywide sensor and camera deployment for collection and aggregations of a massive amount of data into the Virtual Singapore platform

Over a long period of time, has consistently developed comprehensive strategic plans pertaining to the creation of a smart city
BEST TECH INNOVATION INTELLIGENT BUILDINGS
Sempra Energy
Tools to manage power quality and grid stability in the face of increasing renewables and distributed energy resources

Multi-level data feedback control with power scheduling, battery energy balancing and integration with the OSIsoft PI system.

Committed to the redesign of electricity creation, distribution and management at scale
Lynxspring's JENEsys IoT Edge Controller
First IoT edge device to port the Niagara Framework to a functional controller designed for the edge

Ideal for small-medium size facilities that need smart edge connectivity with control, data access and analytics, plant control, M2M and IoT applications

Open, programmable and simple to install
JULIE DEVINE DIGITAL IMPACT AWARD
Maureen Ehrenberg, JLL
Has consistently pushed boundaries and set new standards for the use of technology in commercial and corporate real estate

Has worked tirelessly with multiple organizations to push for standards and the adoption of innovative new technologies and ideas

Understands both the technological and change management aspects of digital transformation
Eric Stromquist | Ken Smyers, Control Trends
Eric and Ken mutually personify tireless and enduring commitment to the evolution of the controls industry

ControlTrends has become the de facto content creator for the building automation and integration controls industry through their insightful and informative videos and podcasts

Continually promotes the idea of hyper collaboration pertaining to the advancement of innovative new technologies
Congratulations to the 2017 Digie award winners and nominees for your contributions in positively impacting and furthering our industry. Special thanks to Pilot Fiber for sponsoring the Realcomm | IBcon Digie Award Ceremony.
This Week's Sponsor
CBRE|ESI helps its clients successfully manage the energy use of complex building portfolios. We help companies take control of their infrastructure, connect disparate systems, lower energy costs, increase occupant comfort and safety, and prolong reliability and uptime in a way that lets them focus their time and talent on their core business. Please visit our website at www.thinkesi.com
Realcomm News
Thank you to everyone who attended Realcomm |IBcon 2017! Watch Jim Young, co-founder and CEO of Realcomm, wrap-up the conference:

UPCOMING REALCOMM WEBINARS
REAL ESTATE INFORMATION ANALYTICS – Harnessing the Power of the Data - 2/7/2019
It started with spreadsheets and pivot tables, moved to databases, then to data warehouses, onto analytics and business intelligence. Now, analytics often refers to machine learning and artificial intelligence. In the end it is simply about collecting and maintaining accurate comprehensive data and applying some form of sophisticated analysis to gain insight and make better decisions. Combining internal and external data can provide organizations with a better understanding of individual assets, portfolios and markets. This webinar will gather the industries' most experienced professionals who will discuss how data disruption and leveraging data will allow you to better position yourself for significant growth. Product options, data strategies, personnel requirements and more will be addressed.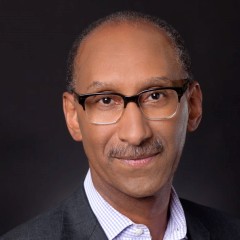 Wayne Pryor
2Five1 Consulting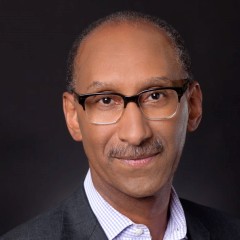 Wayne Pryor
Founder
2Five1 Consulting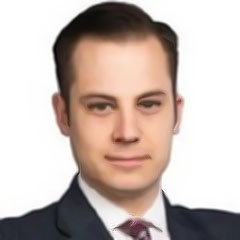 Andrew Weakland
W.P. Carey
Andrew Weakland
VP, Director of Systems Development
Andrew Weakland is the Director of Systems Development for W. P. Carey, a net-lease REIT focused on providing long-term sale-leaseback and build-to-su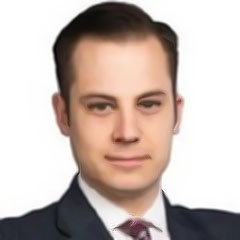 Andrew Weakland
VP, Director of Systems Development
W.P. Carey
Andrew Weakland is the Director of Systems Development for W. P. Carey, a net-lease REIT focused on providing long-term sale-leaseback and build-to-suit solutions for companies in the U.S. and Northern and Western Europe. Andrew specializes in bringing emerging technologies into the real estate space to drive competitive advantage while maintaining the cohesiveness of the overall enterprise technology footprint.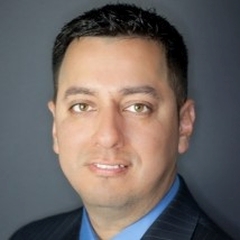 Luis Ramos
Woolbright Development
Luis Ramos
Director, IT
As the Director of Information Technology at Woolbright Development, Luis Ramos is responsible for the corporate technology strategy, which includes t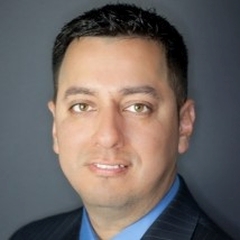 Luis Ramos
Director, IT
Woolbright Development
As the Director of Information Technology at Woolbright Development, Luis Ramos is responsible for the corporate technology strategy, which includes the IT infrastructure and enterprise application platforms. Additionally, he is also responsible for implementing technology solutions toward the company's existing business processes, and helping create new efficiencies throughout the company's business model. Since his arrival in 2004, his team has been responsible for the constant development of various industry-focused proprietary software applications and tools. These award-winning technologies have fundamentally changed the way commercial real estate has been done at Woolbright.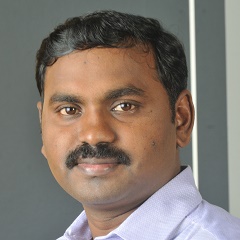 Prabhu Ramachandran
Facilio
Prabhu Ramachandran
CEO and Founder
Prabhu's career spans over 18 years of product, business, and customer experience focused on enterprise-scale software for IoT-based connected service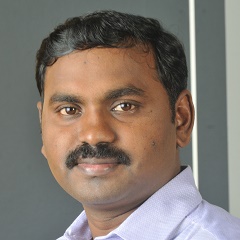 Prabhu Ramachandran
CEO and Founder
Facilio
Prabhu's career spans over 18 years of product, business, and customer experience focused on enterprise-scale software for IoT-based connected services, sustainable building solutions, and telecom network management. Prior to becoming an entrepreneur, he was the Director of the IoT division of Zoho Corporation. At Zoho, he was responsible for and directly oversaw strategy, innovation, product, marketing and revenue operations of end-to-end telecom and IoT building solutions.