ADVISORY NEWSLETTERS

Vol. 17 No. 15 – 4/12/2017
CRE Tech 4.0 – Boom, Bust or Fizzle?
Jim Young, Co-Founder & CEO, Realcomm
We have heard this story before – or have we? There have been various tech booms and busts throughout history, with the most notable being the dot.com crash. The dot.com bubble occurred from 1995 through 2001 and had a significant impact on the general economy. The NASDAQ, well known for being a high-tech exchange, lost more than half its value and has only recently reached and exceeded pre dot.com levels.
The commercial and corporate real estate market also participated in the general dot.com euphoria and we estimate that approximately $2 billion was invested in real estate technology startups. About $1 billion was focused on the information and transaction market and the other $1 billion was geared toward broadband infrastructure. In many cases, these investments evaporated into thin air.

There were, however, a good number of companies that survived the crash and went on to become well-known and successful. One of the most notable successes from this period was LoopNet (later merged with Property First and then acquired by CoStar), while some of the less fortunate were companies such as RealtyIQ, Broadband Office and Real Centric.


Many in the industry are starting to ask how Phase 4 of CRE Tech investment (which began in 2009/2010) compares with earlier bubbles and what the next 12-24 months will bring. Will we see more notable exits, M&A activity, new entrants, or closures? To date, the VTS/Hightower merger, WeWork and the CBRE acquisition of Floored are the most recognized success stories of CRE Tech 4.0.
Our best estimates show that if you include transactions, operations, user experience and smart buildings, the level of investment in new companies could be in excess of $10 billion. This represents well over 3,000 companies, old and new, trying to sell some form of technology, automation and innovation to the commercial, corporate and institutional real estate industry. Comparing the two most recent cycles, dot.com was seven years 'start to bust', with about $2 billion invested in CRE Tech. The current cycle is now in its eighth year with at least five times the investment level of the dot.com era.
From our vantage point, here are a few observations:
Positive
Innovation is good; it removes inefficiencies, creates new experiences and improves the industry

There are a lot of new smart, curious minds trying to solve our industry's problems

The degree of innovation is forcing all companies, new and old, to push forward and improve the way we conduct business and serve customers

Without the restrictions of legacy systems, innovators are free to re-think processes and procedures with no limitations
Potentially Troublesome
Sources of capital: much of it is coming from investors with very little knowledge of the industry who are not aware of our specific challenges, most notably slower, calculated adoption (one senior level RE executive speculated that literally thousands of outreaches by new companies result in only four new evaluation projects each year)

The patience of investors for reaching profitability goals has been extended from two to three years to five to seven years

Given the high magnitude of investment in CRE Tech 4.0, there has been a relatively low number of high profile exits

There are too many new competitors in an already crowded space

Lack of industry-specific knowledge by many startups

Tactical 'app' approach without a comprehensive understanding of strategic issues such as enterprise integration, data integrity and cyber governance
Many industry thought leaders have speculated that 2017 could be the year we see some significant signs of market consolidation, the same sentiment we heard regarding 2016. Though many agree that 2015 was the peak of investment in the CRE tech space, we continue to see new entrants every day. While perhaps not at the same pace as past years, it does indicate that investors continue to show interest in our industry. There are also those investors who feel the sector is too 'frothy' and it might be best to wait for a correction. Bottom line: there is still sentiment on both sides of the argument for investing, and for now it is business as usual.
With so many new companies focusing on commercial, corporate and institutional real estate, the innovative ideas that rise to the top are important to the progress of our industry, and that is why Realcomm and IBCON will continue to showcase the 'best of the best' ideas. We will provide a forum for discovery, discussion and debate on the challenges and opportunities of the innovation emerging from Phase 4 of CRE Technology.
To learn more about the future phases of CRE Tech, join us at
Realcomm | IBcon 2017
, which will be held in San Diego on June 14-15 (June 13: Precon | June 16: Innovation Tech Tours).
This Week's Sponsor
Now in its fourth decade, Yardi® is committed to the design, development and support of software for real estate investment management and property management. With the Yardi Commercial Suite™, Yardi Multifamily Suite™, Yardi Investment Suite™ and Yardi Orion™ Business Intelligence, the Yardi Voyager® platform is a complete real estate management solution. It includes operations, accounting and ancillary processes and services with portfolio-wide business intelligence and platform-wide mobility. Yardi is based in Santa Barbara, Calif., and serves clients worldwide from offices in North America, Asia, Australia, Europe and the Middle East. For more information, visit www.yardi.com.
Realcomm News
For more information about the event, course and its design:
Realcomm | IBcon Golf Outing
The golf outing is open to all registered Realcomm | IBcon attendees. Conference registration (early bird rates expiring 4/14/17) and advance reservation is required.
Contact information:
Alicia Riddle
| 757-333-2332
UPCOMING REALCOMM WEBINARS
FASB Compliance, Impacts to the Leasing Process, and Other Strategic Opportunities - 2/22/2018
With FASB compliance quickly approaching in January of 2019, organizations are required to get their real estate (as well as other assets) leases onto the corporate balance sheet. While this is primarily being done to more accurately report on the financial health of an organization by recognizing additional liabilities, there will be profound benefits realized when the data is collected and organized. Lease analysis, occupancy, utilization and other business metrics will all now be accessible for strategic planning. This webinar will focus on the compliance requirements, deadline realities, technology strategies and the long-term opportunities resulting from an enhanced and improved data organization platform.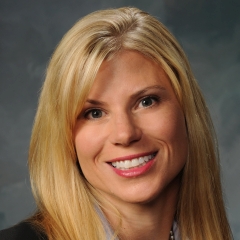 Jean Chick
Principal
Jean Chick is a Deloitte Partner in Real Estate and Location Strategy with over 21 years of experience. She is a leader in real estate technology ena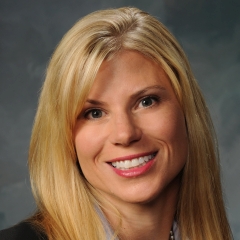 Jean Chick
Principal
Deloitte
Jean Chick is a Deloitte Partner in Real Estate and Location Strategy with over 21 years of experience. She is a leader in real estate technology enablement, portfolio optimization, advanced workplace strategy and operating model design. She has led a global corporate real estate function including all strategy, design, transaction management, facilities and program management. Jean navigates complex financial and operational issues while balancing change management to maximize return on real estate investments.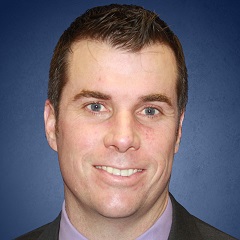 Matthew Denio
Sierra Nevada Corporation
Matthew Denio
Director, Corporate Real Estate & Facilities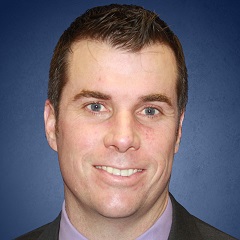 Matthew Denio
Director, Corporate Real Estate & Facilities
Sierra Nevada Corporation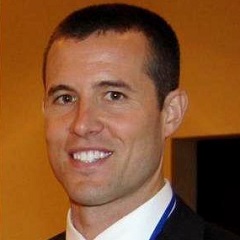 Mark McDonald
CoStar Real Estate Manager
Mark McDonald
Director of Sales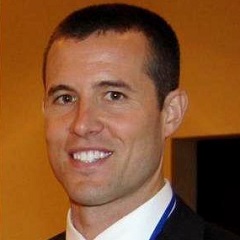 Mark McDonald
Director of Sales
CoStar Real Estate Manager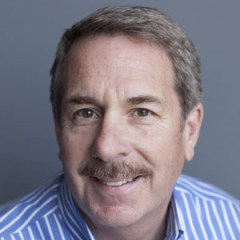 Edward Lubieniecki
RealFoundations
Edward Lubieniecki
Enterprise Managing Consultant
Edward Lubieniecki is a Managing Director of RealFoundations and leads the firm's corporate real estate practice. He has over 25 years' experience as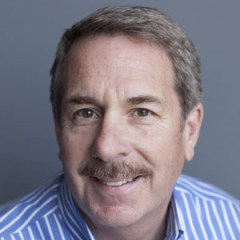 Edward Lubieniecki
Enterprise Managing Consultant
RealFoundations

Edward Lubieniecki is a Managing Director of RealFoundations and leads the firm's corporate real estate practice. He has over 25 years' experience as a real estate management consultant. His experience with global corporate and institutional clients includes an extensive variety of assignments of significant complexity.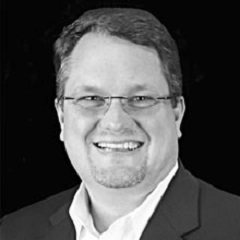 Derek Anderson
Visual Lease
Derek Anderson
Chief Operating Officer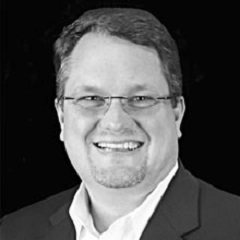 Derek Anderson
Chief Operating Officer
Visual Lease