ADVISORY NEWSLETTERS

Vol. 16 No. 7 – 2/18/2016
Stream Realty Explores The Power of Predictive Analytics
Bryant Patterson, VP, Business Intelligence, Stream Realty
You know the feeling all too well: it's late at night, you're just finishing up a movie on Netflix, the credits begin to roll, and three additional movies appear on screen, "Based on your viewing habits, you may be interested in these other movies." Two hours later, you stumble into bed, bleary eyed, dreaming of the large cup of coffee waiting for you at breakfast. How did Netflix know you would like that second movie?
Welcome to the world of predictive analytics. You may know it as big data, machine learning, or artificial intelligence. People tend to use these terms interchangeably when talking about the same thing, even though they are different.

In the 1940s, governments began using computational models to gain advantages during World War II. From Alan Turing to the Manhattan Project, computers were being used in brand new ways to solve previously unsolvable problems. Fast forward 70 years to Amazon suggesting similar products to what you've already purchased, Facebook recommending old friends from high school, doctors estimating the likelihood of developing a disease, cars driving themselves, and Brad Pitt utilizing algorithms to win baseball games with a team of washed-up players (Moneyball). Each of these examples represents a type of predictive analytics. It has infiltrated all industries and nearly every facet of life; however, commercial real estate has been slow to take advantage of predictive methods. But what exactly is predictive analytics, and how can commercial real estate use it?

In the simplest terms, predictive analytics is the use of historical data to predict future outcomes. In reality, it involves computational analysis of massive quantities of data for trends and relationships which may be difficult or impossible for the human eye to detect. Regression, time series, decision trees, clustering, neural networks, naïve Bayes, and many others are all different techniques used in predictive analytics. Each of these serves a different purpose, but all seek to accomplish the same goal within organizations: obtain actionable intelligence. Actionable intelligence is any information which increases a firm's competitive position. This could result in new customers, increased revenue from existing customers, new market opportunities, decreased expenses, or any number of profit-increasing outcomes. Ultimately, the goal of predictive analytics in business is to make more money.

Single-family, residential real estate has already figured this out. Companies like SmartZip use predictive analytics to create brand new tools for brokers nationwide. According to its website, SmartZip analyzes 1.3 million gigabytes of data, or 80,000 16GB iPhones, to identify and predict who is most likely to sell his home. This focuses marketing materials down to smaller, smarter areas, both saving money and potentially increasing commissions. That is the power of predictive analytics.

When one moves outside of single-family residential, however, predictive analytics ceases to exist. There are many different reasons for this, but the most significant is the lack of data. Commercial real estate data hides behind paywalls and corporate firewalls. It does not exist in the public domain like most residential data. If predictive analytics requires massive amounts of historical data to successfully predict future outcomes, it makes sense that prediction is difficult in commercial real estate. There simply isn't enough data!

There is one sector of real estate with the potential to benefit from predictive analytics, but it has not taken advantage yet: multifamily. Multifamily real estate has many of the same characteristics of single-family which make prediction possible, including millions of potential residents and millions of residences (or units). Dealing with people rather than businesses brings many advantages when building predictive models. People have interests, hobbies, life stages, and spending habits which strongly correlate with the type of residence they are interested in. All of these attributes can be used for predictive analytics.

In addition to these attributes, multifamily benefits from a large amount of units per property and the quick turnover of those units. Most businesses lease space for more than a year, and most people live in a house for longer than a year. However, most multifamily leases are for a year. This creates a large amount of data, which is being recorded in property management systems. Combining resident attributes with leasing history creates opportunities which were not previously possible. Imagine knowing the probability that a resident will move out at the end of her lease, and the reason she will move out, on the day she signs the lease. This makes revenue far more predictable and also allows management the opportunity to increase renewals by addressing the issues which lead to move outs. This is just one example of the many ways predictive analytics solves problems which were historically very difficult, or impossible, to solve.

As software continues to transform the commercial real estate industry, more advanced tools like predictive analytics will continue to grow in usage. The advancement of these tools is advantageous for the industry as a whole and will allow us to continue providing better services, spaces and experiences to our tenants.

Predictive and prescriptive analytics will be major topics at Realcomm | IBcon 2016 which will be held in Silicon Valley on June 21st-24th.

This Week's Sponsor
Now in its fourth decade, Yardi® is committed to the design, development and support of software for real estate investment management and property management. With the Yardi Commercial Suite™, Yardi Multifamily Suite™, Yardi Investment Suite™ and Yardi Orion™ Business Intelligence, the Yardi Voyager® platform is a complete real estate management solution. It includes operations, accounting and ancillary processes and services with portfolio-wide business intelligence and platform-wide mobility. Yardi is based in Santa Barbara, Calif., and serves clients worldwide from offices in North America, Asia, Australia, Europe and the Middle East. For more information, visit www.yardi.com.
Realcomm News
World-Class Realcomm | IBcon 2016 Advisory Councils to Help Navigate CRE Technology & Innovation Discussions

It is the collective insight and expertise of the following Realcomm and IBcon advisory council members that will aid in providing high quality education surrounding technology and innovation for the Commercial and Corporate Real Estate Industry.

Join us on June 22-23 (Pre-Con June 21|Tech Briefings June 24), along with our Chairmen, Advisors and thousands of commercial & corporate real estate and facility professionals from around the world, as we gather in Silicon Valley, the epicenter of innovation. We will discuss and debate how technology, automation and innovation will continue to impact how we use, transact and operate real estate.

Realcomm Chairmen & Advisory Council:
www.realcomm.com/realcomm-2016/advisors.asp

IBcon Chairmen & Advisory Council:
www.realcomm.com/ibcon-2016/advisors.asp

Our best discounted pricing expires on April 15, 2016, so don't delay and register at www.realcomm.com/realcomm-2016/registration.asp
UPCOMING REALCOMM WEBINARS
Real Estate Information Management - BUDGETING & FORECASTING - 9/5/2019
With real estate portfolios becoming more complex and in need of continuous financial scrutiny, the demands for integrated, real-time, accurate building and portfolio performance information is critical to business success. Long gone are the days of isolated static forecasting; we are now entering an era of complex, integrated, real-time and predictive. New platforms, including CPM (Corporate Performance Management) products, approaches and innovations continue to reshape this important real estate process. Industry experts will present state-of-the-art, leading edge and modern approaches, providing an up-to-date perspective on current best practices.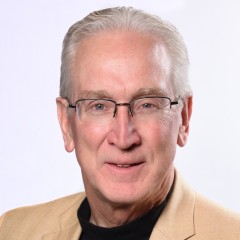 Chuck Niswonger
NiceNets Consulting
Chuck Niswonger
President
Chuck Niswonger has over 30 years of successful leadership experience in technology-related roles that range from operating his own consulting company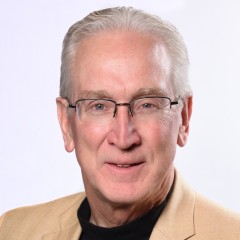 Chuck Niswonger
President
NiceNets Consulting
Chuck Niswonger has over 30 years of successful leadership experience in technology-related roles that range from operating his own consulting company (www.nicenets.com) to directing the IT strategy of a real estate investment management firm to manufacturing and technology-enabled education. Chuck has also been the chair of the Realcomm Investment Management (IM) Advisory Council for the last ten years, managing content selection for the conference educational sessions, IM forums, workshops and webinars.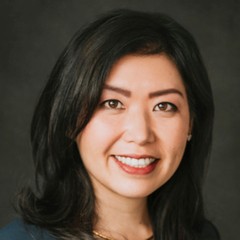 Cecilia Li
Urban Edge Properties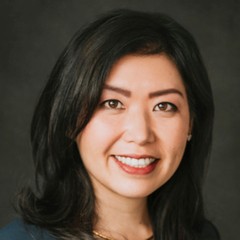 Cecilia Li
SVP, IT
Urban Edge Properties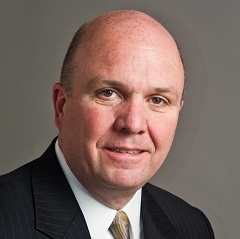 Porter Bellew
Federal Realty
Porter Bellew
VP, CIO
Porter Bellew is VP, CIO for Federal Realty Investment Trust. He is responsible for the Trust's information technology strategy, services, operations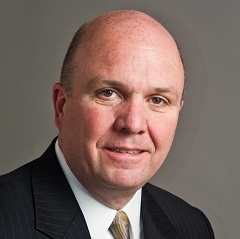 Porter Bellew
VP, CIO
Federal Realty
Porter Bellew is VP, CIO for Federal Realty Investment Trust. He is responsible for the Trust's information technology strategy, services, operations and team. Porter has over 25 years of experience in real estate information management.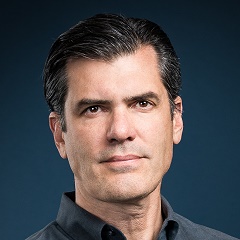 Todd Huebsch
Industry Principal, Commercial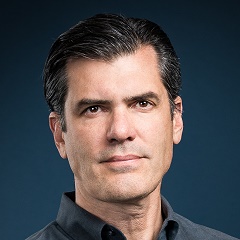 Todd Huebsch
Industry Principal, Commercial
Yardi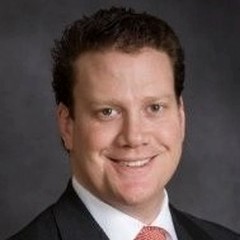 Nick Moore
Lionpoint Group
Nick Moore
Executive Director
Nick Moore is a founding partner of Lionpoint Group, a global consultancy focused on delivering complex business and operations transformation initiat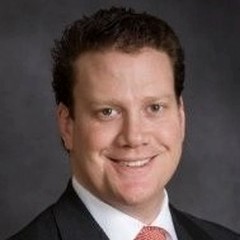 Nick Moore
Executive Director
Lionpoint Group
Nick Moore is a founding partner of Lionpoint Group, a global consultancy focused on delivering complex business and operations transformation initiatives to solve process and data inefficiencies within the alternative investments market.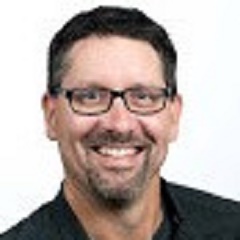 Andy Welkley
MRI Software
Andy Welkley
Product Marketing Manager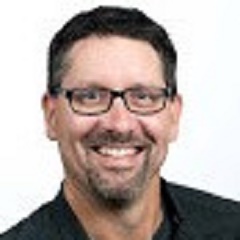 Andy Welkley
Product Marketing Manager
MRI Software