ADVISORY NEWSLETTERS
Vol. 15 No. 49 – 12/10/2015
The Value of Performance Management Analytics in the Office Services Outsourcing World
Ari Reubin, Darwin's Beagle; Lisa Marie Fry, Cushman & Wakefield; Revital Gilad, Bear River Associates
If your company elects to Outsource Vs. Self-Perform the Corporate Real Estate (CRE) function, then how are you going to make sure the third-party provider meets your needs, and your employees improve or at least maintain their level of satisfaction? How do you establish measurable expectations respective to each CRE functional area for your entire enterprise?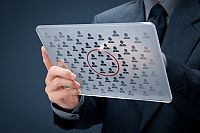 Deployment of a Performance Management Analytics (PMA) framework based on the right People, Processes and Technology will yield the highest value for your company. But, what are effective methods to measure performance in real-time and over defined time periods for responsive reporting to stakeholders and users? And, what data and data-capture mechanism is needed to support a robust PMA framework? This article focuses on the needs and solutions of Fortune 500 companies and their corporate real estate providers for Office Services, Facilities Management and Soft Services overall. Strategic technology partners are integrated into the performance management life cycle to help assure the company fuels the capability with best-of-breed innovation to sustain a dynamic of continuous improvement.

How do you establish measurable expectations respective to each CRE functional area balanced your total entire enterprise needs?

The classic driver for a company to outsource has been to lower operating costs. However, enterprise drivers can include:

1. Delegate mundane, routine, time consuming processes to allow the company to focus on core deliverables
2. Free-up internal resources that could be put to more effective use for other purposes, and generate additional working capital that can be spent on your core competency.
3. Outsourcers are the experts in their field who often yield increased operational efficiencies, increase visibility for on/off-target performance, and reduce cost in the functional areas that are outsourced.
4. Tap into a global knowledge base with best-of-breed capabilities, or into resources not available internally.
5. Delegating responsibilities allows the company to protect itself from functions difficult to manage – thereby, mitigating risk.

Ensuring the success of the outsourcers you have selected to work with depends on your ability to set-up clear expectations upfront, and having a mechanism to measure the success of the outsourcer. Both the outsourcer and the core company share the same goal of thriving for success and there are usually significant monetary bonuses that are attached to each goal attainment.

Allowing the core company to have a real-time access to view the operations in each site and each service area (hospitality vs. mail vs. inventory vs. copy/MDF) is critical-to-quality and the key to success. Complete visibility of those processes ensures the outsourcers constantly work for improvement. In addition, ensuring that the data collection process is secure and automated is also critical.

Last, it's critical that the tools you use are configurable and can fit your processes and not the other way around - you should not be forced to adjust your workflows to the technology tools you'd like to use, since you might want to change those tools down the road. The tools should be flexible to measure your specific operations across the entire company and at each site separately.

What are effective methods to measure performance in real-time, and over defined time periods for responsive reporting to stakeholders?

It is proposed that the company relationship with the outsource partner be governed by goodness-of-fit to the following criteria: 1) The outcomes are mutually beneficially for your company and the third party provider; 2) An alignment of interests with measurable goals – Service Level Agreements (SLAs) and Key Performance Indicators (KPIs); and 3) Optimize the outsource strategy per these measurable goals (boundary conditions). When the above criteria are properly applied and managed, outsourcing can yield higher profits with less distraction. As a result, your company is positioned to consistently increase client satisfaction.

Examples of mutual goals agreed between company and outsource partner can be a 10% reduction in office supplies expenses, 5% annual cost reduction in office services over following four years, and 20% efficiency increase over a year period. Those goals should be supported by SLAs and KPIs that correspond to the operations in those areas and meeting those measurements should ensure the outsourcers met the goals.

A key indicator of real success is to implement a VtF or Value to Fee Index for your account. This tool is a clear indicator of the value that the provider is bringing to the account. The VtF is the measurement of the "Savings against the Fee". For example if the provider brings $90K of savings to the account and their fee for service is $30K, then you have a 3:1 VtF. Documented and approved savings (a collaboration of Client and provider) where all parties agree on the value the provider is bringing to the account is a great process to implement. This VtF Index should be an annual metric that is sustainable throughout the contract life.

Suggestions for SLAs in different office services are:
Reduce certain defined operating occupancy costs through application of workplace design methods to achieve a 10% reduction at completion of Year-2, and another 15% after Year-3

Require that 100% of all copiers / MFDs never run out of ink supplies because the predictive analytics rule for ink and toner demand is in-sync with the physical tracking of ink and toner ordered, received at-dock, and delivered to point-of-service.

Achieve a 30% reduction in cycle-time variance to complete a planned move project, while increasing client satisfaction from 75% to 90%.

Ensure that all mail/package delivery SLAs are in compliance with vendor contracts including such factors as delivery times, sorting accuracy, budgets, technological applications and customer satisfaction targets.
What data and data-capture mechanism is needed to support a robust PMA framework?
At this point of the technology adoption curve it is likely that the technology solutions of the outsource partner(s) are provisioned through a Software-as-a-Service (SaaS) subscription model that is hosted on a secure cloud and encapsulated in a service agreement having annual or bi-annual commitment periods. In some cases, companies prefer to self-host the technology solution of their outsource partner on premise, thereby co-located with other company applications and systems-of-record.
Companies benefit from selecting outsource partners whose solutions are easy to configure site-to-site, and to accommodate what may be termed Legacy workflows from each site and/or a merged company. In cases that an integration architecture exists, it allows the outsource provider's solution to seamlessly integrate with other software and hardware products. For example, in Mail Services, a solution that integrates security with mail and parcel sorters, digital mail, document scanners, intelligent lockers and can also report on all these operations could be crucial for large operations. This solution also captures the complete history of all events to ensure a complete chain of custody and enables measurement of SLAs and KPIs for complete workflows with no gaps in coverage.
A company in Self-Perform mode typically has minimal functional area incentive to improve SLA and/or KPI performance for that functional area. In contrast, an outsource partner may view the SLA and/or KPI attainment as "the window of opportunity" to achieve their respective margin on this aspect of the outsource relationship. With such a mutually beneficial structure, a company incents and benefits from outsource partners continuously seeking and being open to innovations having a solid business case – with mid-term ROIs exceeding one. The outsource partner knows that it cannot only depend on $/SqFt fees.
In summary, continuously monitor and measure your outsource providers, provide benefits to both the core company and the outsource partner. The priority is to ensure real time visibility that operational goals are met while at the same time minimizing risk.
This Week's Sponsor
Bear River
Bear River's enterprise software, BearTracks, manages office services (soft services): Mail & parcel, supply & asset, reprography, hospitality, documents, facility. BearTracks provides insight into performance, and metrics to evaluate actual operational results against targeted service levels. Our customers use BearTracks to analyze business processes within the enterprise and in each site. We thrive by establishing long-term partnerships to support achieving our customer's goals. www.bearriver.com
UPCOMING REALCOMM WEBINARS
Understanding the Next Generation of Smart Buildings – A CASE STUDY Showcase - 1/17/2019
There are many different opinions on the definition of a smart, intelligent, connected, high-performance building. Energy conservation, operational efficiency and occupant experience are the three fundamental pillars of a smart building. While some take the path of first exploring the technology options, others find greater value in studying completed projects that have incorporated the technology. Case studies provide the opportunity to review the technology decisions as well as the organizational issues and planning processes involved in creating a next generation project. This webinar will present the most successful and notable smart building projects in the world. Project leaders will share their vision, successes and challenges!