Partner Content
CRE Technology: The Deciding Factor in Budgeting and Forecasting
August 20, 2020 | Andy Welkley, Product Marketing Manager, MRI Software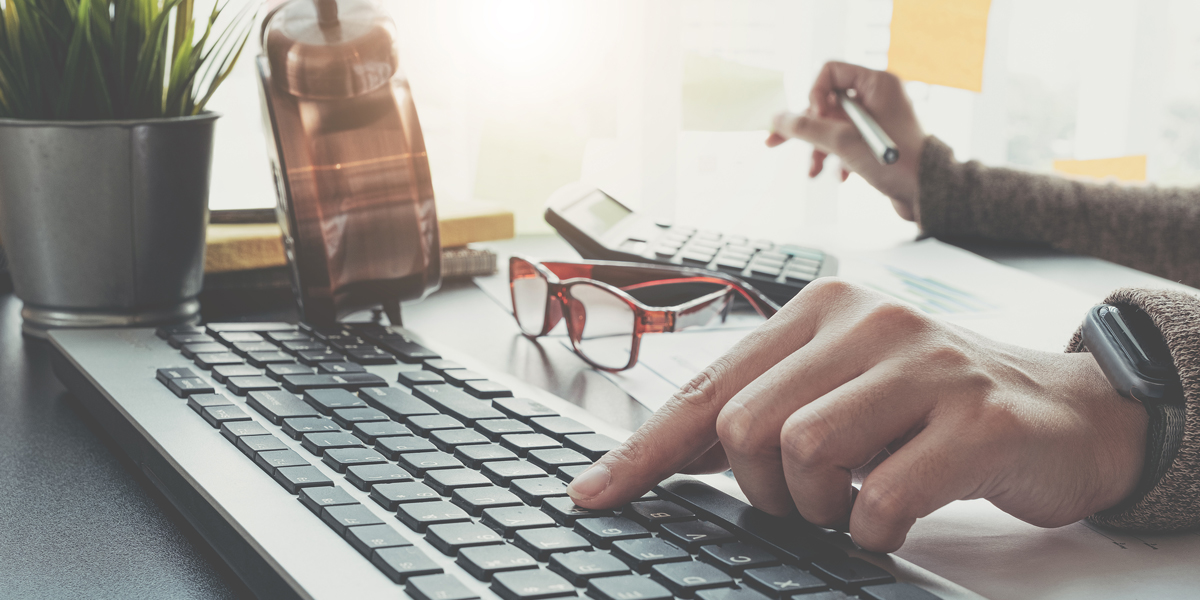 Unprecedented. Unpredictable. Uncertain. In today's environment, who feels equipped to make decisions? It's tempting to hide your head in the proverbial sand. But if you're a commercial real estate owner or operator, you've got to make decisions if you want to move your business forward. Fortunately, technology can help.
Take budgeting and forecasting, which weigh heavily on the minds of commercial owners and operators these days. In each instance, the decision-making process is daunting. But impossible? No.
Decisions Amid Uncertainty
Fall is almost here, so it's time to get started on 2021 budgets. You could throw up your hands and say you've never seen anything like this before. For a better outcome, however, you could use the same systematic approach you always have: Assess your assumptions and apply best practices to create a plan.
First, review your data to evaluate which tenants are most at risk. We've come a long way from Excel spreadsheets - your software can flag these tenants for you. Once you've identified the at-risk tenants, take a proactive approach: Talk to them about the state of their business. If it looks like they'll be unable to pay their full rent, offer alternatives. Possibilities include rent forgiveness in return for a lease extension, a deferral or late-fee forgiveness. The earlier you determine which tenants are at risk, the earlier you can approach them and negotiate a mutually satisfactory outcome. And the quicker this happens, the better you can forecast.
Second, review the costs at the property level. What measures do you have to take to bring tenants back into the building? You'll have to think long-term here, because the extra costs may seem steep. But if you take the appropriate measures to ensure safety, tenants will be more inclined to come back - and pay rent. Here are some of the measures you should consider:
Tenant portals, which are relatively low-cost, and which facilitate reliable, relevant and rapid communications with tenants. The portals foster an atmosphere of trust and strengthen relationships between landlords and tenants. Tenants who trust their landlords are more likely to return to their offices and renew their leases.

Vendor management software. You'll probably need more vendors than usual to address delayed maintenance and to prepare buildings for re-occupancy. Such preparations might involve upgrading air filtration, reconfiguring of common areas to ensure social distancing, or reprogramming elevators to serve designated floors.

What are the fastest and safest ways to onboard these vendors? MRI's partner Enterprise Risk Control (ERC) automates the credentialing process, giving owners and operators peace of mind that their vendors are in compliance with ever-shifting guidelines from governmental entities.




"Contactless" visitor management. You'll want to avoid pen-and-paper registration for visitors. Not surprisingly, interest in MRI's Visitor Management tool has risen significantly during the pandemic because of the need to comply with occupancy requirements that may vary by location. Tools that provide electronic pre-registration for guests and contactless ID scanning can help keep track of visitors on your properties.

Crowd control. Given the emphasis on social distancing and the need to optimize the use of space, MRI's ProLease Workplace Management software is gaining popularity. This software combines floor plans with data, allowing you to determine the rentable square footage per person and work with your tenants to plan restacks as needed.

Reexamine your priorities, too. That gym you added as an amenity to a property is not such a draw anymore. Regular cleaning in common areas and contactless service, on the other hand, are critical. In other words, the priorities you identified last year may no longer be relevant.
Budgeting and forecasting software (BNF) can make these processes far less intimidating. Its features include configurable leasing assumptions that enable users to produce precise business projections with lease renewals/expirations, speculative leases, retail sales, and recovery estimates. You may also want to isolate COVID-19-related costs so that you can accurately account for them when planning for 2021 and beyond. And you can immediately access current and past financial data for each tenant, including rent steps, escalations, recovery charges and more.
Sure, your data sets are less than ideal: After all, no one knows exactly what path the pandemic will take. But you can make some assumptions. And BNF allows you to make decisions with less than perfect data. Consequently, you can rest assured that you're doing the best you can with what you've got.
Conclusion
The decisions that owners and operators make now will, in turn, affect the decisions of tenants to return, renew, or even expand. In other words, it's just about the worst time to hide one's head in the sand. But owners and operators needn't feel completely adrift. They can implement concrete steps to improve their leasing prospects, and they can use technological tools to help them plan for the future. And any lessons learned from this pandemic can help them prepare for the next wave of uncertainty, if and when it arrives.
This Week's Sponsor
MRI Software delivers innovative applications and hosted solutions for real estate owners, operators, occupiers, and investors. Through a flexible technology platform and an open and connected ecosystem, MRI meets the unique needs of real estate businesses – from property-level management and accounting to investment modeling and analytics for the global commercial and residential markets. For more information, please visit www.mrisoftware.com.
Read Next