Feature
The State of PropTech Investing – Boom, Bust, Fizzle or Grow?
January 16, 2020 | Jim Young, Co-Founder & CEO, Realcomm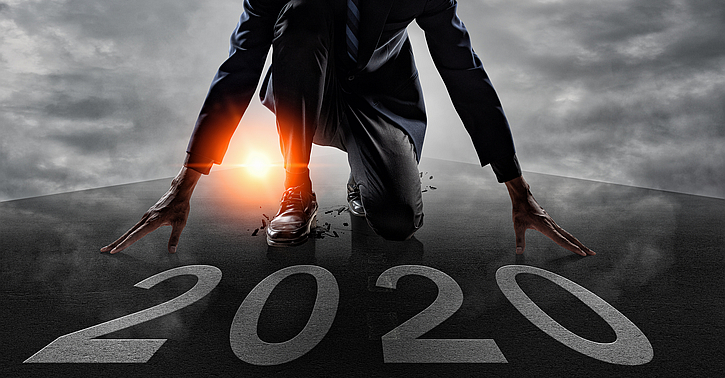 I have been asked so often in the last six months about the status of investing in PropTech startups that I felt it was time to share my thoughts. The most common questions I have been asked are: Do you think it will be like the dot.com era? Is WeWork the beginning of the reset? Why has the current boom lasted so long? Are companies overvalued? Do capital sources know what they are doing? Have there been any substantive exits? Are any new companies profitable or able to scale?
These questions are more complicated than most people think. While there are many similarities to the circumstances surrounding dot.com, the world is much more complex than it was in 2001. One example is the breadth of global growth and the financial momentum created by the modernization of a large part of the world population…think China.
There are other distinct differences: a) there is simply more capital to deploy; b) the time periods for market penetration or sustainable cash flow have expanded from 24-36 months to over seven years; and c) the criteria for market entry has become less stringent.
While I am not in a position to call a bust or boom, I will offer up the following observations:
(1) After 2008, quantitative easing and the large capital flows into the markets that followed, reduced interest rates to near zero, forcing investors to seek out returns in much riskier investments. This increased the amount of capital for startup ventures. Industry observers feel that we have also lost fundamental business economics as a result of the easy access to capital and "perceived" demand.

(2) Because 10+ years have gone by, many have forgotten or are too young to remember the lessons learned from other periods of irrational exuberance. In some cases, technology is served up as "new" when it has actually existed in various forms for over 20 years. Many believe that this is the first time the Real Estate industry has paid attention to technology and that is simply not true. The dot.com era was the first time that the Real Estate industry accelerated its interest in technology in a relatively short amount of time. For whatever reason, many new ventures have failed to do comprehensive, competitive analysis prior to entering the market.

(3) A large number of startup ventures lack practical Real Estate operating experience. While they possess strong technical skills, a lack of understanding of Real Estate business fundamentals makes it difficult to identify and communicate legitimate benefits.

(4) Many startups offer point solutions and have not considered the integration implications of the corporate or building enterprise such as: minimal data redundancy, single version of the truth and cybersecurity (to name a few). They have focused instead on one specific problem rather than considering the complexity of the communications, hardware, software and data architectures.

(5) There are simply too many companies trying to sell into our industry. For any automation sequence there is a need for perhaps 3-5 competitors and not 20. There is a strong probability that we will see a fair amount of consolidation in the next 36 months.

(6) Possibly the biggest mistake made over the last 5-7 years by the entire startup ecosystem is the adoption timeframe. Many business plans called for market penetration (at some level) in 36-60 months. Despite the excitement surrounding a new technology, the Commercial and Corporate Real Estate industry is slow to adopt. In addition to the cultural change required, most organizations have a limit on the amount of innovation they can absorb at any one time.

(7) There is significant misinformation propagated regarding new technologies for the industry. This ranges from lack of knowledge to outright lies. It is very difficult to assess the status of innovation when disproportionate hype is being offered up by the marketplace. We as an industry need to hold messaging to a higher standard.

(8) Many in the start-up community have totally ignored the relevance and role of the established technology solution community. There are very few Real Estate companies that could abandon installed, existing platforms in a short amount of time. Our future in technology has to include good ideas and solutions from both traditional and new sources. A majority of the successful exits from our industry have involved acquisitions by major established companies looking to round out their product offering. Many new companies often think of the established vendor community in terms of disintermediation, ignoring potential partnership opportunities.

(9) Valuations of PropTech companies have been stretched and will most likely see compression. While most likely not as drastic as the recent WeWork scenario, downward pressure is unavoidable.

(10) Similar to other hype phases, the conversation is now moving from growth at any cost to profitability. This movement is healthy and long overdue.
While most of these observations are fairly critical of what has been going on in the PropTech arena since 2008, there have been extraordinarily good results as well:
(1) Senior level executives have been brought into the conversation and are realizing the strategic benefits of automation and innovation.

(2) The amount of money deployed has allowed for a greater number of people to focus on the problems and issues, adding to the community seeking solutions.

(3) The amount of new innovation activity has forced more established solution providers to up their game and pay more attention to their solutions and the market requirements.

(4) The interest and attention gained by new companies brought focus to legitimate market trends which were perhaps previously ignored. WeWork, despite its structural issues, shined a light on co-working, flex space, workplace design and the fundamental issue of under-utilized space.

(5) New companies with bold ideas have emerged and moved beyond the startup phase, establishing themselves as market leaders.

(6) Smaller companies are learning to work together (and to merge, in some cases) to leverage their passion, vision, technology and resources.
In the end, I believe the industry is better off for the increased attention and focus on technology over the last eleven years. My hope is that the start-up ecosystem can work more closely with established companies, and financial models would be restructured to include more aggressive and realistic goals and objectives. Collectively, we can all work together to bring innovation to our industry at levels we have not experienced before.
Our vision has remained true over the last 22 years: the aggressive adoption of technology, automation and innovation in the built environment to reduce energy and natural resource consumption, improve operating efficiencies, reach and exceed sustainability objectives, enhance building occupants' experience, and financially optimize Real Estate operations and value. As the built environment continues to be influenced by technology, I am confident that there is a role to play for everyone that is interested, passionate, persistent and patient.
This Week's Sponsor
Altus Group is a market leader providing software, data solutions and technology-enabled expert services enabling commercial real estate professionals to connect to the market. ARGUS® solutions are the industry standard for creating cash flows and valuations helping thousands of commercial real estate professionals gain transparency into their property assets, manage risk and optimize their portfolios.
Read Next