Partner Content
On Cloud 9: Lendlease Sets New Standards for Smarter, Greener Real Estate
March 11, 2021 | William Ruh, CEO, Digital, Lendlease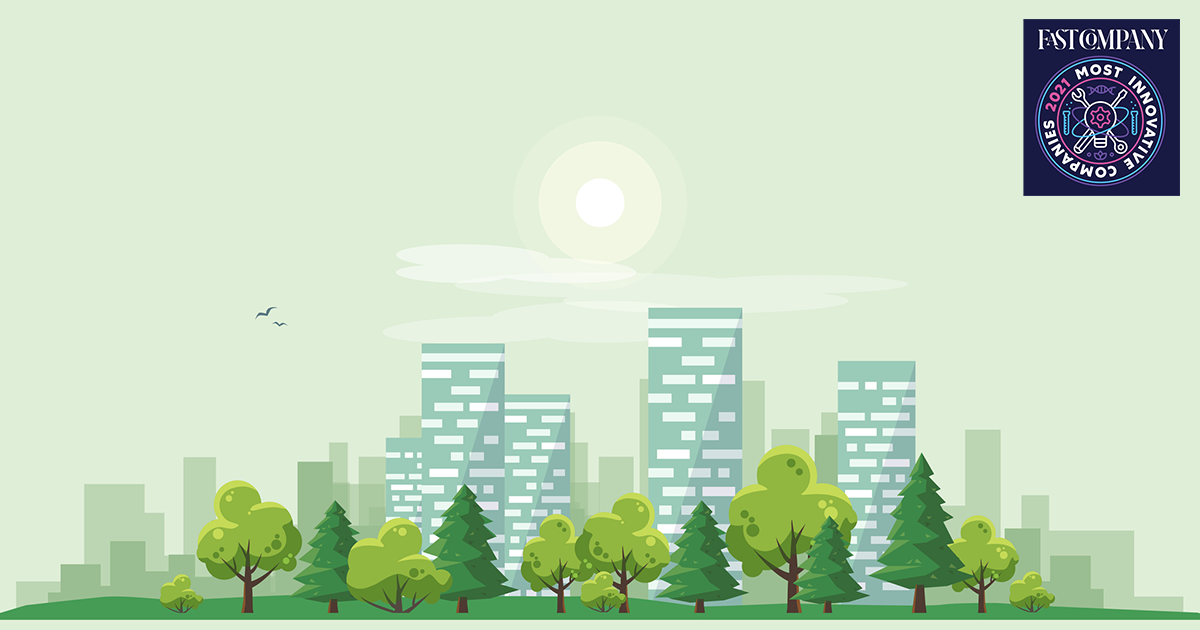 Shaping cities, transforming neighbourhoods and creating strong and connected communities for generations to come is no easy feat. It requires a dedication to innovation, an unwavering commitment to sustainability and a purposeful adoption of digital technologies.
Today, Fast Company named Lendlease the 9th most innovative company in the world for Urban Development. It's a phenomenal achievement to be recognised in this way and affirms to me that we are taking the right steps in building a better world for us all.
When I joined Lendlease in 2018, I was drawn to the strong culture of innovation, and the positive outcomes created, particularly in the areas of health and sustainability. The head office in Barangaroo, as an example, is located within the world's first carbon neutral precinct, which we developed. Fast forward to today and we can now see Podium (our property lifecycle platform) continuing to enable and improve on these positive outcomes – setting new standards for smarter, greener real estate worldwide.
Recently, we set ourselves the ambitious target of achieving net zero scope one and two carbon emissions by 2025, and absolute zero carbon emissions by 2040. Digital transformation plays an essential role in the achievement of this target. But let's face it – the property and construction industry are still very much challenged by the complex interdependencies in the built world, particularly when it comes to processes and supply chains.
We need to be innovating faster, collaborating more, optimising business operations and delivering better value to people. It's innovation in action – not only fueling the 'autonomous buildings' movement for healthier, happier, more sustainable spaces – but the key to both economic and environmentally sustainable ambitions of our industry.
5 ways to a more sustainable future
Reduce construction waste materials: By creating a development as a digital model before construction commences, it's possible to create many design scenarios to optimise the use of sustainable materials and reduce waste.

Transparency Market Research estimates that by 2025, construction waste material will nearly double to 2.2 billion tonnes. With digital technology, this trend can be reversed.

Choose sustainable materials: Multiple scenario testing can also deliver an additional benefit in sustainability: the ability to model how to develop the most sustainable building or precinct, and the impact on ratings by changing the materials used in the build and assembly.

Optimise energy consumption within buildings and precincts: Bringing together all the data sources across a building in real time, enables the creation of insights such as the consumption and allocation of energy across a building or precinct.

Improve and automate reporting: Simplifying governance commitments and board reporting and enabling real time updates on forecast rating status.

Reduce a community's waste materials: With anonymised data it's possible to understand where there's a high volume of waste created and opportunities to convert this waste into renewable energy. For instance, high volumes of vegetable oil waste which can be converted to renewable energy for heating.
The power of innovation will enable us to create places that truly leave a positive legacy – creating spaces that foster sustainability, wellness, productivity and better human experiences. And that's why innovation excites me. Already, we've seen Podium help transform iconic places including Barangaroo South and Bankwest Stadium.
With our notable long-standing legacy of trust and innovation, we are in a prime position to help the industry better maximise efficiencies, bolster digital transformation moves and empower sustainability efforts.
For these reasons, and more, we're on cloud 9 today, and sharing the news of our Fast Company Innovation award.
Looking back, we've certainly come a long way from the Australian Snowy Mountains in 1951 when Dick Dusseldorp arrived with 35 Dutch workers to build 200 prefabricated worker houses for the iconic Snowy Hydro Electric Scheme.
So today – as in the past – 'creating value through places where communities thrive' continues to be our mission.
This Week's Sponsor
Smart Technology. Smart Equipment. Smart Solutions. Embracing open software and hardware platforms, Lynxspring develops and manufactures innovative edge-to-enterprise solutions. We enable better building automation, energy management systems, control systems and IoT applications. Deployed in billions of square feet of commercial buildings across North America, Lynxspring's solutions simplify integration, interoperability, and help connect your building's data. www.lynxspring.com
Read Next