ADVISORY NEWSLETTERS

Vol. 15 No. 43 – 10/29/2015
Augmented and Virtual Reality - An Expanded Role in Commercial and Corporate Real Estate?
Howard Berger, Managing Partner, Realcomm
One of the biggest technological developments over the past decade has been the enhanced ability to visualize data in ways never imagined 50 years ago. No longer limited to 2D representations of flat data, we can now create elaborate 3D representations of re-combined data sets yielding spectacular insights to very complex relationships. These rapid advances in visualization technologies and their human interfaces have opened the door to new and innovative ways to interact with big data sets, including VR (Virtual Reality) and AR (Augmented Reality).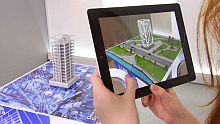 Computer interfaces force us to think in 2D space, but our brains have evolved to process complex spatial information in 3D dimensionality, and flat screens short circuit that process. We end up missing the big picture, missing all the spatial systems that help us understand fully. This is changing now. VR and AR are enabling new computer interfaces that are revolutionizing how we view data, using the power of digital technology and design.

So what's the difference between VR and AR?

Put simply, VR headsets immerse users in an artificial world, and AR overlays digital data objects onto the real world.

First let's take a look at AR.

Many of us have experienced AR in one form or another. In 2013, you may have seen the Pepsi cans unlock SuperBowl action using the Blippar app. Or perhaps you're aware of the ways realtors in residential and commercial real estate have used applications like Pandora to create 3D visualizations of property on tablets and mobile phones. More recently, you may have used the apps that tag data to GPS coordinates so you can walk down the street, aim your mobile phone at a building and get building information, tenants by floor, vacancies etc. I'll admit that I'm a bit skeptical about the business value of a lot of these applications and would love to see metrics on how often these applications actually get used and are effective.

Personally, I see a lot of promise for AR coming from companies like Google Glass, Microsoft HoloLens, Daqri and Magic Leap, although it would be more accurate to call HoloLens and Magic Leap 'mixed reality'. The devices use a headset where you look through a pass-through camera to see your environment, and the technology seamlessly 'layers in' computer generated objects (sometimes referred to as holograms).

Most significantly, Microsoft HoloLens and Trimble have teamed up on an AR application for the AEC-O industry that will literally transform how buildings are designed. (Watch the Trimble HoloLens video here)

Los Angeles based Daqri has created a smart helmet that allows facilities and industrial engineers and maintenance folks to use contextually aware augmented reality to get on the spot knowledge transfer for complex maintenance and repair tasks 'hands free' via their helmet visors and built-in audio. These smart helmets are also being used in military field medicine, so medics treating wounded soldiers can video images from the field to trained surgeons, who will send text, graphics and video instructions to the medic and monitor progress in real time.

Now let's look at VR.

VR relies on an immersive 360 degree experience via head-mounted displays. The roots of VR are in the original simulators used by NASA and the military for flight training. Now the focus has moved to the gaming industry and companies like Oculus Rift, Sony and Samsung have been making tech news daily. The promise of this technology is tremendous. Put on a headset and be metaphysically transported to an altered state without leaving your chair.

Mark Zuckerberg invested two billion dollars of Facebook's money in Oculus and is enamored with the possibilities for VR. "We're working on VR because I think it's the next major computing and communication platform after phones. We'll have the power to share our full sensory and emotional experience with people whenever we'd like," he said.

MTV has been moving into virtual reality programming and will be streaming the show live in a 360 degree VR which will air this coming Sunday, Nov. 1st. Fans will need to download the mobile app and then use their Google Cardboard VR headset to get the immersive experience.

The technology and user experience is getting exponentially better and better, enough now that I think we'll be seeing some very significant applications that will transform the way we do business.

Fortune Magazine recently reported how Matthew Hood Real Estate Group at Sotheby's International Realty has begun experimenting with Samsung VR Gear to showcase luxury homes in the Los Angeles area. Hood says the types of homes this works best for today are high-end homes, because the cost of scanning a home for VR ranges from $300 - $700. The real estate agent first experimented with filming 360 degree video of homes using a stationary camera set-up with 10 GoPro cameras, but 3D scans allow a customer to walk through a house using a hand controller for navigation. "I can lead a VR tour remotely and even see where the client is looking, which allows me to address things like kitchen counter style while they're looking at it—just as I would in a real world tour," Hood says.

Imagine design consultants working interactively with clients in a virtual representation of a outdoor or indoor space. They could view together, in real-time, the effects of changes in design parameters, placement of objects, etc.

Continuing the discussion on how these, and other emerging technologies will impact commercial and corporate real estate, CoRE Tech 2015, , which will be held in Silicon Valley on November 10th and 11th, is devoted to presenting the newest ideas, asking the tough questions, presenting the most forward thinking case studies and providing a venue where the early adopters and industry thought leaders can exchange meaningful insights. CoRE Tech 2015 is not about refining the edges of last century's paradigm of operating a corporate real estate portfolio, but rather identifying the strategies for managing a real estate portfolio in the 21st century.


This Week's Sponsor
Now in its fourth decade, Yardi® is committed to the design, development and support of software for real estate investment management and property management. With the Yardi Commercial Suite™, Yardi Multifamily Suite™, Yardi Investment Suite™ and Yardi Orion™ Business Intelligence, the Yardi Voyager® platform is a complete real estate management solution. It includes operations, accounting and ancillary processes and services with portfolio-wide business intelligence and platform-wide mobility. Yardi is based in Santa Barbara, Calif., and serves clients worldwide from offices in North America, Asia, Australia, Europe and the Middle East. For more information, visit www.yardi.com.
Realcomm News


Corporate Real Estate & Facilities Visionaries to Gather in Silicon Valley on Nov. 10-11...
10 Top Reasons You Need To Be There Too!

1. We're almost at FULL CAPACITY! Join the world's most proactive, visionary corporate real estate and facilities executives who will come together to focus on innovative automation and technology strategies to help achieve your organization's real estate goals.

2. Pre-Conference Real Estate Innovation Tours to Google, Stanford University, Levi Stadium and Cisco

3. Visit Intel's HQ and hear about emerging IoT technologies poised to change the way we learn, work, play and operate real estate

4. Be a part of the biggest CRE Information Management and IWMS discussion of the year

5. Hear about the most successful next generation workplace strategies

6. Better understand the most successful smart building, campus and portfolio strategies

7. Learn about cybersecurity trends for Facilities and CRE data

8. Explore data models, analytics and visualization for real estate information

9. Network with progressive executives who are defining the future of CRE and Facilities

10. Meet many of the most successful companies offering advanced, industry-specific technology and automation solutions

Below are just a few of the companies attending CoRE Tech this year:
* NETFLIX
* Microsoft
* Google
* Facebook
* FBI
* eBay
* Campbell Soup Company
* Capital One
* ExxonMobil
* The Coca-Cola Company
* Harvard Medical School
* GSA
* Morgan Stanley
* Shell International BV
* Stanford University
* Wells Fargo
* U.S. Department of Homeland Security (DHS)
* Target Corporation
* Cablevision
* Citi Realty Services

We are almost at full capacity and will be SOLD OUT soon. No on-site registration will be available. Register now!
www.realcomm.com/coretech-2015/registration.asp
UPCOMING REALCOMM WEBINARS
A Path to Net Zero – Driving ENERGY EFFICIENCY in Smart Buildings - 7/18/2019
One of the first trends to emerge in the modern smart building movement was energy conservation and efficiency. Approximately eight years ago, the industry realized that connecting energy related equipment to a network and applying advanced analytics and complex integration strategies could result in a significant reduction in energy and natural resource consumption and a resultant decrease in energy related expenses. In recent years, operational efficiency and occupant experience have been added to the smart building discussion, sometimes overshadowing energy efficiency. This webinar will focus on the very important goal of including energy efficiency in the comprehensive smart building strategy.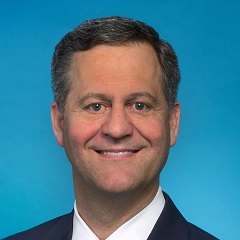 Tom Shircliff
Intelligent Buildings
Tom Shircliff
Co-Founder
Tom Shircliff is a co-founder and principal of Intelligent Buildings, a nationally recognized smart real estate professional services company that was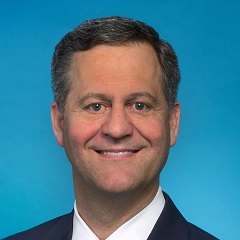 Tom Shircliff
Co-Founder
Intelligent Buildings

Tom Shircliff is a co-founder and principal of Intelligent Buildings, a nationally recognized smart real estate professional services company that was started in 2004. Intelligent Buildings provides planning and implementation of next generation strategy for new buildings, existing portfolios and urban communities. Tom is a speaker and collaborator with numerous universities and national laboratories, a gubernatorial appointee for energy strategy and policy and founding Chairman of Envision Charlotte, a Clinton Global Initiative.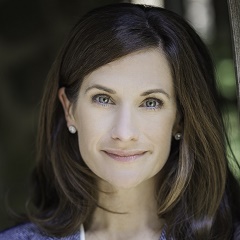 Sarah Zaleski
U.S. Department of Energy
Sarah Zaleski
Senior Advisor
Sarah currently serves as a Senior Advisor for the U.S. Department Building Technology Office where she leads commercial zero energy efforts, district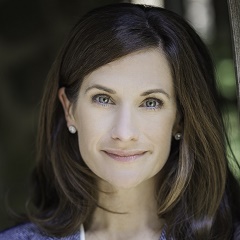 Sarah Zaleski
Senior Advisor
U.S. Department of Energy
Sarah currently serves as a Senior Advisor for the U.S. Department Building Technology Office where she leads commercial zero energy efforts, district-scale solutions, and a pSarah currently serves as a Senior Advisor for the U.S. Department Building Technology Office where she leads commercial zero energy efforts, district-scale solutions, and a portfolio of data infrastructure projects. In previous roles at DOE, Sarah led local government clean energy innovation programs. Sarah has over 15 years of experience in sustainability and energy work. Before DOE, Sarah worked for Baltimore City where she helped establish their Office of Sustainability.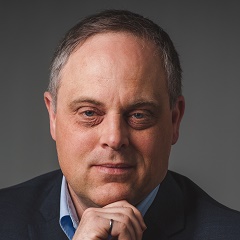 Jean-Simon Venne
BrainBox AI
Jean-Simon Venne
Chief Technology Officer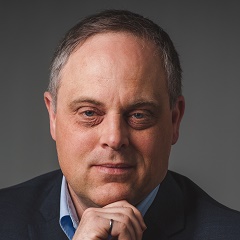 Jean-Simon Venne
Chief Technology Officer
BrainBox AI