Upcoming Webinar
Top of Mind Series​: AI in Real Estate: What's on the Horizon?​ (Part II)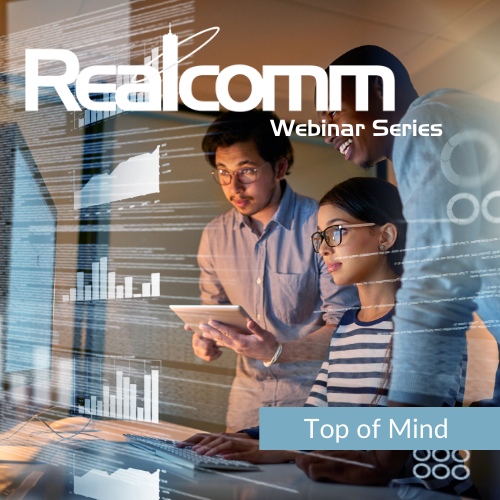 The number of topics and issues surrounding smart, connected buildings and workplace experiences is daunting. From designing a building network to integrating experience apps into the strategy, there are many moving parts. This exciting series is designed to discuss those topics that are rising to the top and require focused discussion and debate. In this fireside chat format, panelists review the current state of the industry and discuss what's on the horizon for the built environment.

Whether as a tool for intelligent back-office decision making or to enable the concept of an "autonomous" building, AI is increasingly entering conversations in the real estate space. This session reviews existing AI applications and examines its potential for the built environment.​ ​
FREE REGISTRATION – CLICK HERE TO REGISTER

By clicking "Free Registration" you agree to the Terms and Conditions and our Privacy Policy
WHEN
LIVE Webinar
Thursday, October 13, 2022
12:00pm - 1:30pm ET
9:00am - 10:30am PT

Add Event To Your Calendar
Login and password will be provided to all registered attendees prior to the webinar.