News
QuadReal: Enabling Digital Buildings with Scalable Connectivity
August 13, 2020 | Thano Lambrinos, VP, Smart Bldg Tech & Digital Innovation, QuadReal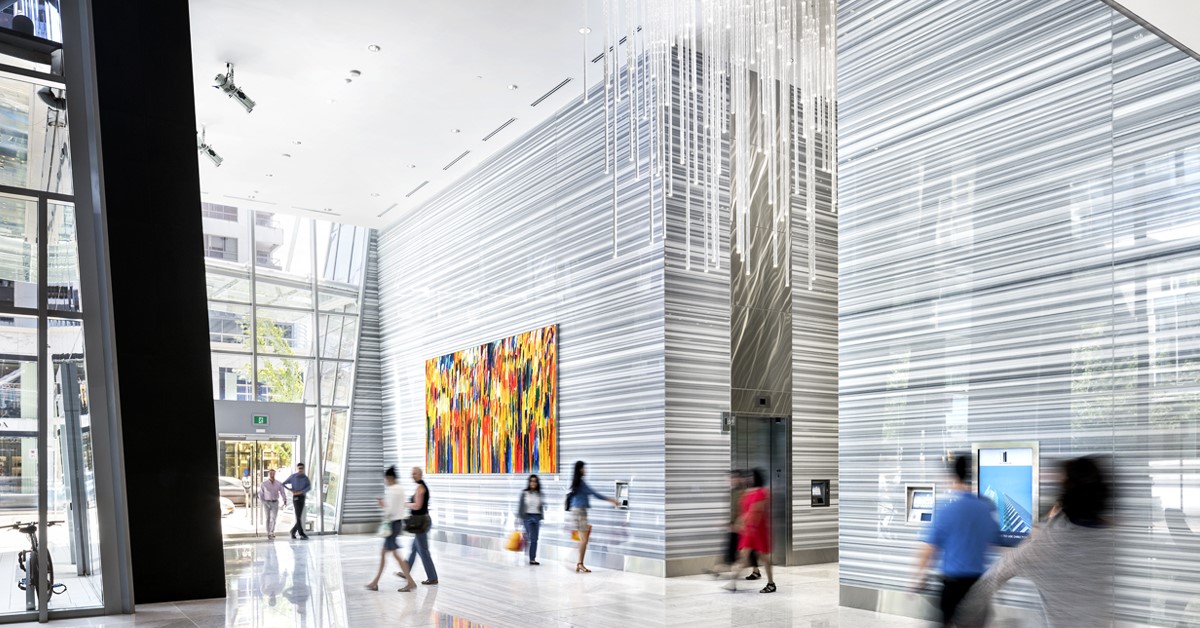 The most recognizable buildings in the world - whether the soaring Burj Khalifa in Dubai, the historic Empire State Building in New York City, or the iconic Commerce Court towers in Toronto - all share the same beginnings. They were built on a foundation designed to stand the test of time; a foundation of concrete and rebar that enabled them to ascend, bringing the vision of these buildings to life.
Over the past several years in the commercial real estate industry, we've been inundated with the promise of smart and digital buildings transforming the way we work, live, shop and play. We see aspirational videos of offices automatically adapting to our preferences, and building operators having real-time actionable data streamed to mobile devices in the palm of their hand. Yet, despite the pervasiveness of these marketing pieces, the majority of CRE owners, operators and occupiers have yet to realize any of these benefits.
Why?
One of the major reasons is that most buildings lack the digital foundation (replace concrete and rebar with fiber, networking and wireless communications) required to support the connectivity and data flow that make these transformational use cases possible. Moreover, traditional networking solutions that most IT groups are familiar with don't work for CRE and IoT applications; they are too capital intensive to deploy, and too expensive to maintain - which means they simply don't scale.
At QuadReal, we understand the criticality of digital infrastructure to realize the value of truly smart and digital buildings. For that reason, in mid-2019, our Digital Innovation team sought out a solution that could be deployed at scale across our existing portfolio of buildings and standardized to be implemented in all new development projects across asset classes. After extensive research and a successful pilot at 745 Thurlow (a 25-story, 400,000 square foot AAA office tower in Vancouver) we selected a manufacturer and service provider to deploy technology in our buildings that has effectively served the telecommunications industry for decades - Passive Optical Networking.
Passive Optical Network (PON) technology is a fiber-based solution that is economical, scalable, reliable, secure, and best suited to connect our buildings systems, support our IoT requirements, and deliver unique and differentiating services to our customers. The decision to select PON technology as our foundational digital infrastructure was made based on several strategic drivers:
Cost: We have a duty to our clients to ensure we deploy high-quality and cost-effective solutions into our buildings. The capital costs to deploy the PON solution were over 65% less than traditional networks, and the ongoing service costs were between 50-70% lower, depending on the building.
Energy: QuadReal is committed to sustainability, the reduction of energy usage and shrinking our carbon footprint across our portfolio. As the PON solution is based on "passive" equipment splitting light signals (no moving parts, un-powered splitters) we calculated an energy savings on the total solution of over 70% versus traditional networks.
Space: Real estate always comes at a premium, and we are dedicated to maximizing leasable space within our buildings. The PON solution led to an approximate 65% space savings versus traditional networks.
Security & Risk: Ensuring the highest level of security and the overall mitigation of risk is a major priority at QuadReal. With early adopters of the PON solution being the U.S. federal government and Department of Defense, the technology is proven, highly secure, and trusted in mission-critical environments.
Scalability: Nothing in the known universe moves faster than light, which means the data-carrying capacity of fiber is multiple times that of copper. Simply by changing the wavelengths of light, the data transmitted can be increased several-fold - critical to supporting next generation technologies such as 5G.
Lifespan: Operationally, it is our goal to ensure we maximize the useful life of all infrastructure deployed in our buildings. Certain components of the PON solution have a lifespan than can exceed 25 years, ensuring a digital foundation that will support our buildings for years to come.
By the end of 2020, only 14 months after the commencement of our national roll-out, 40 commercial office buildings within the QuadReal portfolio will be outfitted with the PON technology, with other asset classes to follow.
At each of these buildings, all major systems will be connected - including HVAC, lighting controls, metering, security, elevators, Wi-Fi and more. In addition, the PON infrastructure will support our low-power wide area network (LP-WAN) IoT strategy, as we deploy sensing devices throughout the buildings to drive use cases on real-time occupancy data, indoor air quality information, leak detections, waste data and more. (Read more about QuadReal's LP-WAN strategy, and how it's a transformational step in the pursuit of pervasive IoT in real estate, in a recently published article in the RFID Journal.)
The ability to connect and centrally manage devices will not only ensure the optimal operation and security of all buildings systems - it will also hyper-accelerate the deployment of smart building use cases to drive high-value outcomes including:
Operational efficiency
Differentiated and unique user experiences
Health and safety of all occupants in light of the COVID-19 pandemic
The time for the commercial real estate industry to demonstrate leadership in the adoption and implementation of technology to address business challenges has never been more appropriate - and it all starts with a solid foundation.
This Week's Sponsor
NavigatorCRE integrates and aligns data, programs, and teams on a single patented, visually stunning platform so executives and operators can keep up with the speed of change and achieve their goals for performance and growth. Return on Speed (TM).
Read Next