News
Realcomm Live: New Weekly RE Tech & Innovation Show Coming in August
July 16, 2020 | Realcomm Staff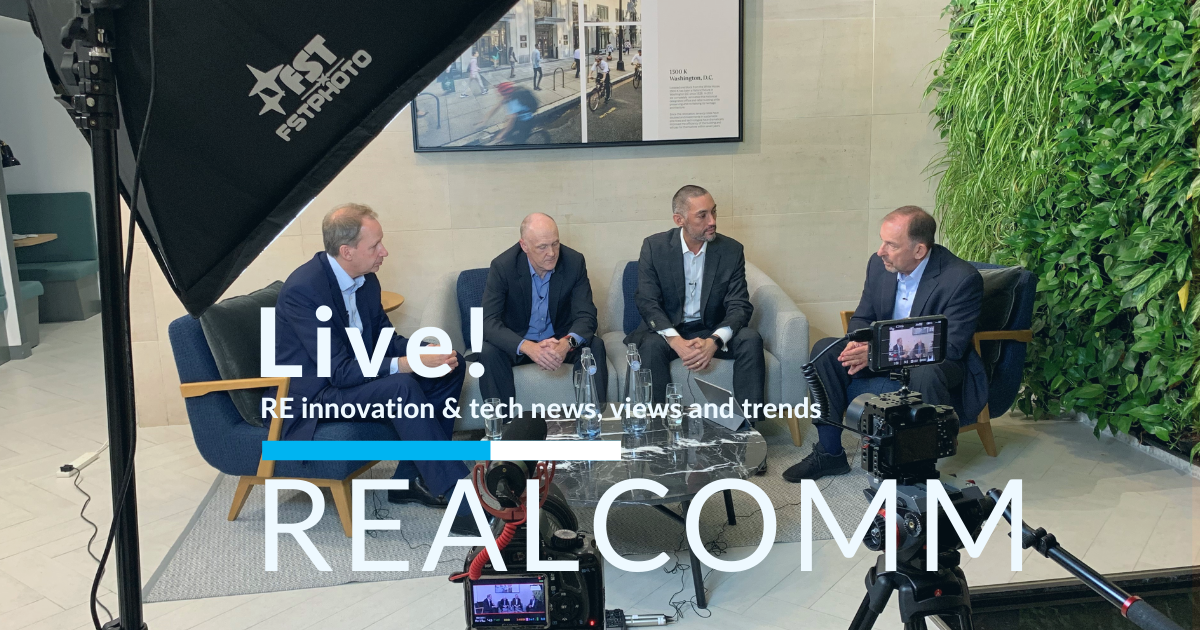 Navigating the new normal has one constant variable: uncertainty. While seasoned business leaders are trained to manage uncertain times, the coronavirus pandemic has unleashed a new level of ambiguity and the unknown.
COVID-19 uncertainty permeates every aspect of personal and professional lives. Companies across all verticals are experiencing:
Strategic uncertainty
Health and safety uncertainty
Supply-demand uncertainty
Standards and regulations uncertainty
Economic uncertainty
The list goes on, and further complicating uncertainty is inconsistency. So how do we lean in to support one another during these unprecedented times? At Realcomm, we're relying on our founding principles of peer-to-peer networking and learning.
Realcomm is building deeper connections and expanding opportunities for peer-to-peer thought leadership through a new weekly livestream, Realcomm Live.
Realcomm Live will begin streaming on Fridays at 1 p.m. New York/6 p.m. London/1 a.m. Hong Kong in early August.
Each week we'll talk about current events and connect with industry leaders around the world. You'll learn how influential leaders are:
Pivoting commercial and corporate real estate strategies
Implementing technologies to combat COVID-19
Future-proofing for new occupancy expectations
Protecting personal data
Improving IoT cybersecurity posture
Continuing to define the next generation of smart, connected buildings
Realcomm CEO and Founder Jim Young and industry leaders host each conversation with commercial building owners and managers, corporate real estate executives, systems integrators and domain experts. Viewers are invited to post questions and comments and share perspectives through live polling. Audience participation is encouraged, and your questions will be answered during each segment. Additional information regarding Realcomm Live will roll out in early August.
Can't attend the live event? Same-day recordings will post to our website and social channels.
Subscribe to our YouTube channel and tune in each Friday!
This Week's Sponsor
Angus Systems is a leading provider of customer driven mobile and cloud-based work order and operations management solutions for commercial real estate. Our software supports over 2 billion square feet across North America in buildings from 20,000 to portfolios of more than 100 million square feet. Visit www.angus-systems.com to learn how we help our clients shine.
Read Next