Feature
Is Your CRE Data Model a Leader or a Laggard?
June 18, 2020 | Andrew Weakland, VP, Director of Systems Development, W. P. Carey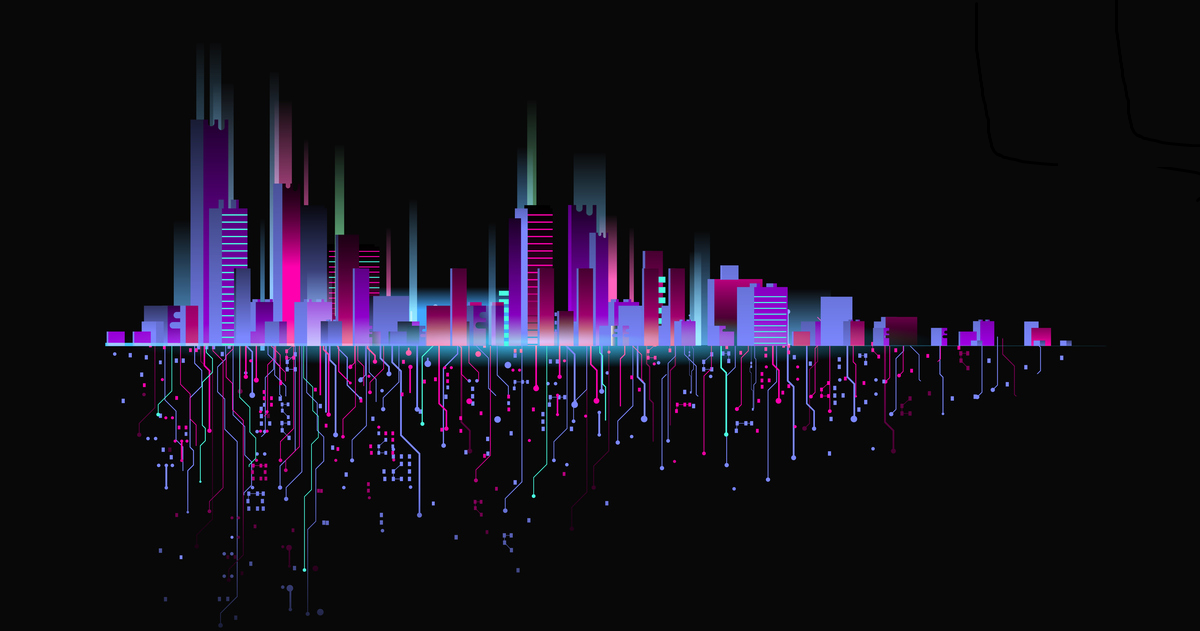 These last few months have been a time of collective distress and upheaval. I personally recall feeling blindsided when, in the span of a single day, I went from celebrating my sister-in-law's wedding to collecting essentials from my midtown Manhattan office for a transition to 100% remote work - and I've been more fortunate than many who have had to endure intense difficulty, pain and stress.
As the director in our technology group responsible for software development and delivery, I knew my team would be integral in building new data-gathering and analytics tools to enable our firm to address the crisis. In our nearly 50-year history, W. P. Carey has responded swiftly and effectively to numerous economic shocks and market panics, and expectations for the coming challenge were no different. Facing an unprecedented global pandemic and its ramifications on a modern economy, it was clear that entirely new metrics and analytics were required to drive decision-making and to limit the potential negative impact to our returns. The scale of the problem was enormous, and we needed an automated way to gather this previously undefined data set. It goes without saying that these deliverables were expected as soon as possible.
Thankfully, we had recently redesigned our data warehouse, released a new data strategy and analytics package, and made targeted investments in SaaS and cloud technology. If such a problem had arisen just a few years earlier, it likely would have caused quite a bit of uncertainty and concern. Instead we were calm in the face of the challenge. My team had the knowledge and resources to deliver results, and it was a relief to have the skills and tools to take action to combat the crisis we were all grappling with.
W. P. Carey's successful response to our rapidly evolving data needs was based on the following tenets of data strategy and technology:
Ongoing Investments in SaaS & Cloud: Having all critical services already in the cloud, as well as market-leading SaaS platforms, enabled our seamless transition to remote work. My team therefore had time to focus on innovation rather than risk management.
Strong, Simple Framework: While rapid change and expansion of our data model was needed, we never compromised the core, which remained strictly aligned to our long-term business fundamentals.
Business/IT Alignment: Previous data warehouse and analytics projects laid the groundwork for a time-sensitive and critical project to have some element of normalcy. The business already understood what the technology could deliver and how to define requirements, while IT was well-practiced in interpreting requirements and understood what successful delivery looked like.
It is important to be candid and realistic when assessing your own business data model and strategy to prepare for future uncertainty. Whether you are developing a wholly-new model to catch up to your peers or updating a long-running program, don't skimp on taking the time necessary to fully document and realize the alignment between your data model and the unique drivers that are core to your firm's operations and competitive advantage. Even the most aggressively funded programs will encounter resource constraints, and this approach will ensure both immediate value and long-term viability. If your technology and data teams are not adequately equipped before a period of disruption, they will not be able to address the new challenges as they arise.
W. P. Carey's data model foundation is in lockstep with our core mission. We are a net lease REIT focused on investing in single-tenant long-term leases in the U.S. and Europe. This means our data model must seamlessly bring together key metrics across the large scale of our portfolio - over 1,200 properties in 25+ countries. We need to be mindful of performance limitations and cloud-computing costs, as well as standardize and simplify our methods of calculation wherever possible.
When assessing whether or how to include a data set into your model, determine if it is a fundamental value driver to your business. If so, be sure it is central to the model and driving the relationships at all levels so that you can later harness the power of this data across the entire model. If not, consider if it may cause a constraint or conflict in the model. For example, when we found ourselves going down a rabbit hole trying to model every minutiae of a complex multi-tenant property, we reassessed and changed course. Multi-tenant properties are a very small portion of our portfolio and are not our core investment focus. Not only would spending excess time on them take us away from our core strategy, it could ultimately compromise the outcome by bringing in asymmetric data or otherwise overcomplicating the model.
Think of your IT department as an ice-cream parlor serving custom sundaes of data and analytics to stakeholders across your business. If their machine isn't putting out quality vanilla ice cream quickly enough to satisfy demand, they aren't going to be able to deliver a satisfactory outcome no matter how many hundreds of toppings offered. You can see this philosophy in action in our COVID-19 response - because we had a well-oiled data machine running on modern technology, it was a simple matter of adding a few additional "toppings" to our analytics sundae rather than rebuilding the machine at the center of our operation.
While we were equipped with adequate resources and tools, the journey to expand our data and analytics to address COVID-19 was not without a few bumps along the way. There were plenty of late nights and early mornings coordinating efforts across a global team. Learning on the fly is not a viable long-term strategy to build a best of breed corporate data model, but it was a necessary tactic to deliver a successful outcome under the time constraints. The scale and diversification of our portfolio, while a boon to the resiliency of the firm, proved a unique challenge when providing analytics on the impact of COVID-19. Existing data definitions were insufficient - for example, our existing tenant industry category of 'Retail' contained occupants with widely varied impacts; stores selling essentials such as pharmaceuticals had the opposite impact from the crisis as experiential retail. The flexibility of our technology stack meant we were not limited to the metrics we had at hand, however. Rather than attempt to redefine this long-standing data point and risk fragmenting its intended purpose, we simply released a tool in our CRM system for asset managers to capture the discrete COVID-19 impact and cross-reference it to the existing metrics.
In conclusion, a shock like COVID-19 will shed light on the efficacy of your firm's data models, governance and analytics platforms. The tight time constraints, compounded by shifting targets, mandate rapid innovation. Is your technology stack and available talent able to accommodate? If you found your team and platforms were caught flatfooted, identify which investments were missing and reassess the long-term value they present so that they make the cut when discretionary funds are available. Were your governance and documentation processes flexible enough to accommodate the changes necessary, or did they delay your response? Alternatively, perhaps your governance is insufficient, so stakeholders do not trust the data, resulting in diminished value from your investment. In the end it is a balance, and we found that our data and technology strategies proved both flexible enough to accommodate these disruptions, as well as robust enough to maintain our core data integrity and alignment to the firm's long-term objectives.
This Week's Sponsor
Altus Group is a market leader providing software, data solutions and technology-enabled expert services enabling commercial real estate professionals to connect to the market. ARGUS® solutions are the industry standard for creating cash flows and valuations helping thousands of commercial real estate professionals gain transparency into their property assets, manage risk and optimize their portfolios.
Read Next