Feature
Smart Building Tech: Navigating the Way Forward
June 11, 2020 | David Gallagher, Manager, Smart Building Technologies, Oxford Properties
Lachlan MacQuarrie, VP, Real Estate Management, Oxford Properties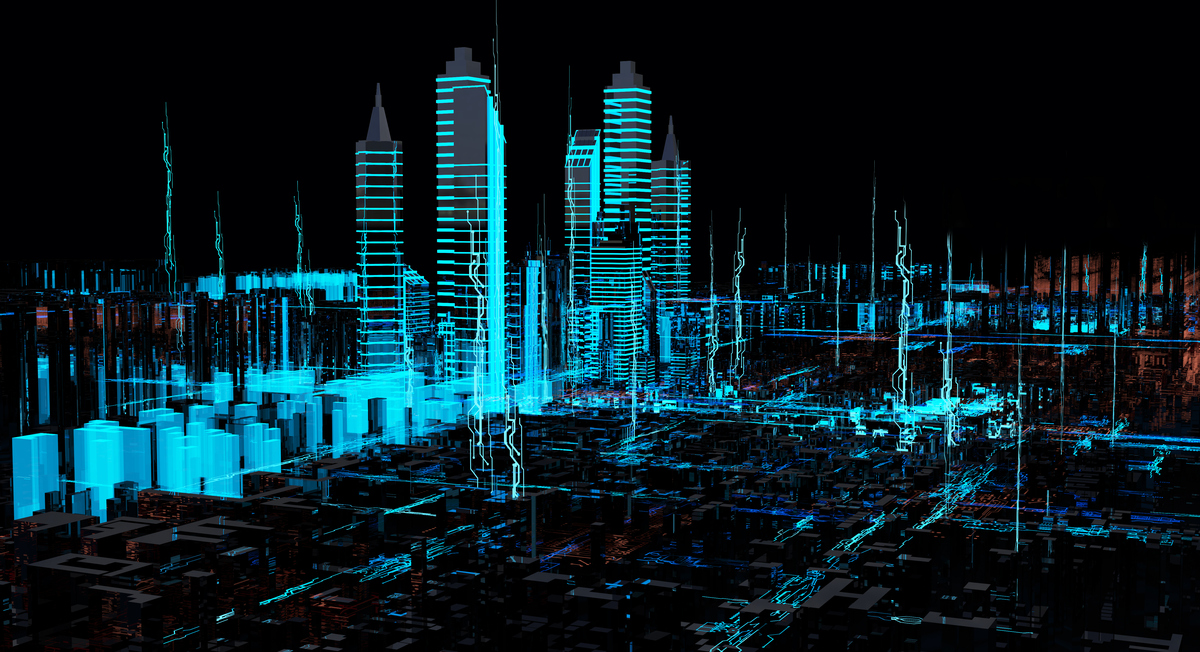 In recent decades everything around us has been transformed by technology. From the way we order food and transportation to the way we buy goods and manage our money have changed with advancements in personal computing, mobile phones and the internet. Even the way we consult with doctors has had a digital impact. Almost every aspect of society has been impacted by a digital shift; yet the brick and mortar buildings that frame our societal fabric - the places in which we live, work, and play - have not significantly changed.
Yes, there have been a few advancements to building controls, materials and construction methods, but most buildings today are largely designed, built and operated the same way as they were 50 years ago. Technology is seamless in most aspects of our lives, but amazingly non-existent in many retail and office structures. For example:
I can speak to my thermostat at home; why must I call someone to change the temperature in my office?

My car automates GPS directions to the mall. Once I arrive, why do I still read a directory board to find my favorite store?

Why is it so difficult to integrate building systems? A USB stick is plug and play with any laptop, but even the simplest building integration takes months and comes at a significant investment.

Why do new buildings perpetuate construction deficiencies and systems that don't speak to each other? Other industries have always used proven techniques to ensure quality. A plane, for example, has to fly from day one.

Why is troubleshooting a building equipment issue such a manual process when mechanics use software to diagnose problems with cars?
We can only postulate the reason for slow adoption of technology in commercial real estate. But, realistically, there isn't one reason. There are many. For one, the focus for real estate has always been primarily on location and amenities, and the requirements for technology have been relatively simplistic - keep the lights on and keep the environment comfortable. We have focused on what the parts do versus how they perform together to make a positive impact on the customer's experience. Additionally, for decades, vendors have had a mighty grip on our industry, keeping systems and data locked down and unavailable. And, the high cost of implementing even the necessary technology in buildings has made tech inaccessible.
Regardless of the reasons, our industry has reached a point where it can no longer dismiss the need for technology, nor ignore the goals we aspire it to achieve. The industry must adapt to a new generation of customers who have grown up with and are expecting technology. Yesterday the wow factor in buildings was "glass, brass, and marble" and tomorrow's wow factor will be digital amenities. Building owners, faced with ever-increasing cost pressures (such as the recent COVID-19 pandemic) are turning to technology for solutions. Owners see the need to build more meaningful strategies to define how buildings will meet the needs of customers, rather than solely focus on the space and amenities.
Luckily, the PropTech market is equipped, ready, and waiting to respond with smart building technologies and compelling value propositions: reduced operating costs, a digitally enhanced customer experience, improved environmental footprint, and the Holy Grail - premium rents and an increased asset value as a result of technological amenities.
We are seeing myriad areas of innovation:
Advancements in traditional infrastructure and IoT sensors

Analytics platforms that analyze massive amounts of building data and report problems

Robots that automate risky and laborious tasks

Apps that offer personalized environmental control

New wayfinding capabilities

Digital twins that offer virtual representations of buildings
The saturation of technologies and plethora of vendors offer much to choose from. However, confusion still exists within the industry on exactly what is needed and how to move forward. At this time, there aren't really any landmark textbooks on how to build a smart building - it simply doesn't exist. A future textbook or guide should refer to:
Simple roadmaps to help landlords sequence foundational technology and implement core integration layers for data

Guides on how to use system elements for multiple purposes

"Brains" to synthesize and organize the building's responses

Ways for landlords and customers to have a shared workplace journey
Even simple questions can be daunting for those just starting on their journey. What defines a smart building, and what do I need to build? With so many technologies to choose from, where do I focus? How do I implement? How can I implement when I'm being asked to cut costs?
This is where we can offer advice. Oxford Properties has been an early adopter of smart building technologies since 2012. We saw the smart building industry emerge (along with its associated opportunities) at the same time as RBC Waterpark Place in Toronto was being developed. The creation of our internal point of view and development within Oxford of subject matter experts contributed greatly to our insights on smart buildings. More recently, we have laid the infrastructure foundation to support smart technologies in many of our buildings (both new and existing), and we are continuing the journey. Based on our experience, here are our tips to help you on your smart buildings journey.
Start with learning
Navigating the world of smart buildings starts with understanding its landscape. Talk to others who are already on the journey and observe. Attend conferences (or webinars); invite vendors to introduce their products. The goal is to develop an understanding of available smart building technologies and determine which ones may or may not apply to your business. Additionally, assess your competitive environment and the urgency for change. Listen before you start.
Develop your vision
Start by defining your goals. There are two approaches that can help. First, consider current operational challenges, pain points, or risks you want to resolve. How should your building systems work and interact, and what might occur if they did? This could be reducing utility expense, decreasing the number of equipment failures or improving cyber security of your buildings. Second, consider opportunities to enhance customer service and how the customer engages with the building. What are the best ways to promote your company's brand or economic performance? Be specific and realistic in defining your goals and consider the vision at both the corporate and site level. It is important to consider that beyond the corporate vision; each building may have its own challenges and opportunities based on the customers it serves and the market reality in which it operates.
Once you have defined your goals, outline potential technologies that can address the challenges and opportunities. The key to developing vision is to focus on the outcomes that you want to achieve first. Then, consider technologies. Sequencing and prioritizing matter here.
Develop a tactical plan
After developing the vision, consider how to implement it. Your tactical plan should consider a technology roadmap for every building - a set of prioritized technology initiatives over time that will transform each site into a smart building. It should also consider who will implement and be accountable for the plan. Be specific and detailed. Map dependencies to capital investment but also identify what aspect of your vision each element will fulfill.
Assess your buildings
Smart building technology requires integration with existing systems which may not currently have the capability to support the outcomes you seek. Some of these systems must first be upgraded or replaced. Understanding the current technologies in your buildings and their capabilities forms a critical step in the tactical plan. At a minimum, develop an inventory of systems—makes and models, communications protocols and their smart readiness state. Assess systems against a smart building technology standard. This will help to inform you of systems needing an upgrade.
Find an ally
Whether internal expertise or a consultant, find an ally with the right experience and subject matter expertise to help you develop your vision and implement the plan. Identify champions within the business who can help unblock the blockers. A champion is someone who supports the vision and can help unlock the capital investment. Smart buildings are relatively new and can be complex. Having the right allies will reduce the time to implementation, avoid costly mistakes and prioritize the impacts on the customer.
David Gallagher was featured in Realcomm's Smart Building Boot Camp Series. Throughout the month of May, commercial and corporate real estate thought leaders shared case studies, use cases and best practices for strategic planning and risk management post-COVID-19.
Access David's recording and sign up for future webinars
This Week's Sponsor
Yardi® develops and supports industry-leading investment and property management software for all types and sizes of real estate companies. Established in 1984, Yardi is based in Santa Barbara, Calif., and serves clients worldwide. For more information on how Yardi is Energized for Tomorrow, visit www.yardi.com.
Read Next