Partner Content
Why Connected Lighting Is Smart Business for Facility Managers
April 2, 2020 | Michael Lunn, SE Regional Sales Manager/Architectural Products, Cooper Lighting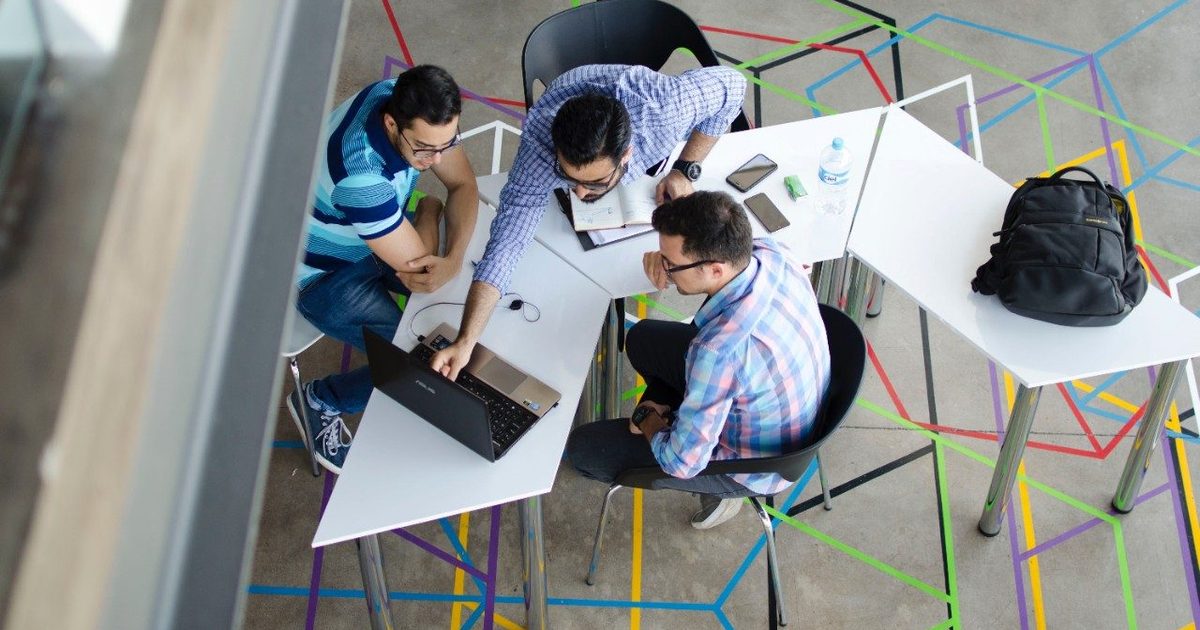 In commercial buildings, stasis is not a successful business model. If you don't work to keep improving your properties, find ways to help tenants save, and stay current with trends, there are always other facilities waiting to welcome your occupants. It can be an overwhelming (and constant) challenge, but it doesn't have to be.
Today, many IoT lighting solutions are providing value beyond lighting and controls. The lighting industry has learned to leverage the physical real estate of the light fixture to provide additional value to CRE customers. This is done by embedding multiple sensing and communications devices within the light fixture. This means when you install your lighting system you may also be installing your sensors for HVAC, security and real time location services. This reduces the overall cost of these complex systems as well as reducing the number of communications architectures and management companies needed in your buildings.
Thanks to new lighting technology advancements, upgrading your system is now one of the most efficient and cost-effective ways to reduce energy use, cut operating costs, attract tenants, and stay competitive. Even better news? New innovations like the Trellix Smart Spaces IoT Platform and WaveLinx Wireless Connected Lighting System have virtually eliminated installation and commissioning challenges that once put connected lighting out of reach for many. By providing the foundation for an IoT platform, systems like WaveLinx can also help "future-proof" your facility.
By installing an IoT lighting solution in your building you are meeting your energy savings requirements while providing a foundation to solve higher value challenges like space utilization planning, occupant experience improvements and cybersecurity assurance.
Why now is the time to upgrade to IoT connected lighting
(1) Use energy savings to fund higher value operational efficiency: While it may be tempting to limp into the future with your current system, the business case for future-proofing your property is clear.
First, there are the energy savings. While all LED lighting is energy-efficient, connected lighting systems help you (and your tenants) save energy in more ways. WaveLinx, for example, features built-in occupancy and daylight sensors and can be programmed to adjust light levels accordingly. IoT lighting systems also provide a communications and integration foundation solving higher value problems the building may experience.
While IoT lighting may save up to 70% in energy savings alone, the data provided by these systems can far exceed the initial investment.
(2) Improve productivity & well-being: While significant energy savings may be enough of a business case to make the switch to connected lighting, the positive impact on your occupants' well-being is also substantial.
Studies are showing a strong connection between comfortably lighted environments (that mimic natural circadian rhythms) and health, well-being, and productivity. And as more and more business owners look for ways to provide better, healthier environments for their employees, facility owners are starting to see more than just the cost benefits of upgrading to connected, "human-centric" lighting systems.
The best IoT lighting systems offer a wide portfolio of indoor and outdoor LED fixtures to choose from, allowing you to achieve centralized control over the entire facility. After the lighting is installed, it can be easily adjusted to maximize visual comfort without having to call an electrician or contractor. It's all controlled via a mobile app or secure web page, putting your tenant in control of their environment.
(3) Enhance tenant safety and security: Well thought out IoT lighting systems provide cybersecurity assurances as well. Recently several standards have been created providing independent verification of cybersecurity such as the UL2900-1 listing for network lighting control systems.
Additionally, IoT lighting system that provide asset tracking, geofencing and person location via real time location services (RTLS) could provide data about personal interaction as well as locations people have travelled within a building. This could be used to help track exposure of people to communicable diseases or identify unauthorized access to areas.
Working with Master Systems Integrators the data provided by the IoT lighting system could be used to integrate security systems based on occupancy detectors embedded in the indoor or outdoor light fixtures.
(4) Install once, update remotely: Scalable and expandable, WaveLinx not only leads you into the future, it keeps you there. As you update your spaces with new tenants or requirements there is no need for massive electrical work or rewiring. Because each light fixture, switch and sensor are part of the IoT lighting system it can simply be reprogrammed to meet your needs. In other words, you won't ever have to do a major overhaul on your lighting system again.
That's because with WaveLinx, you can update and add on to the software over time. Once the system is in place, it's easy to integrate with other solutions and update the system as new features are developed.
(5) Reduce installation time and cost: With simple out-of-the-box functional wireless lighting system setup, integral diagnostics and a simple mobile app for configuration and control, WaveLinx reduces installation time. It also features automatic commissioning, eliminating compliance headaches that could otherwise cause costly delays.
IoT connected lighting, the game changer for facility managers
Better decision-making starts with robust building data. Building owners, operators, and occupants need proactive strategies for managing their facilities – resourceful ways to modernize and streamline building infrastructure to improve efficiency. IoT connected lighting systems like Trellix are more well-positioned to collect the data and provide insights for the facility manager through the aggregation of valuable data.
This Week's Sponsor
At Cooper Lighting Solutions, we build forward-thinking lighting solutions that make people's lives safer, while making buildings, homes and cities smarter and more sustainable. We deliver an industry-leading portfolio of indoor and outdoor lighting, lighting controls and smart lighting systems. We question, we seek and we solve. Together with our customers, we create solutions that build a better world. At Cooper Lighting Solutions, we push past the ordinary to build brighter.
Read Next