Partner Content
Finding the Best Solution Provider for Poor Cellular Coverage in Your Building
March 19, 2020 | Dean Richmond, Senior Director of Marketing, Nextivity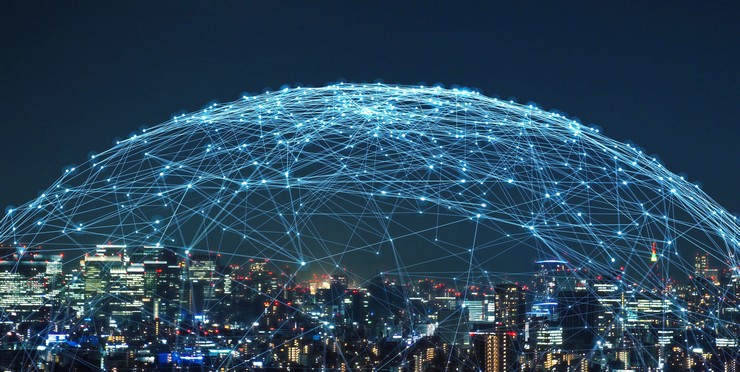 Building owners and managers frequently receive complaints of poor cellular reception inside their facilities. Evaluating the sophisticated technology required to resolve these issues can be challenging, and since mistakes can be costly, professional advice is usually sought to spec the best system.
Often, the first call made is to a cellular carrier. However, the solution a carrier provides (at a cost) generally only helps improve the coverage for its network. Since many facilities require a solution that amplifies the signal of multiple cellular networks, most carriers will refer their subscribers to a systems integrator.
Carriers Today Refer to Installers but Don't Subsidize Them
Up until a few years ago, many established system integrators focused primarily on installing traditional active distributed antenna systems (DAS) in the largest venues (i.e., malls and stadiums), where carriers paid for the system to keep large volumes of subscribers inside a venue connected. For facilities less than 500,000 square feet, carriers will refer a building owner to an installer, but won't subsidize the cost.
"We often get a referral from the carrier telling us their solution is way too costly for the customer. They regularly pass us opportunities to see if we have a solution," says Gary Greening, President of Pacific Services in California, a company which has been installing wireless technology for a decade and extended its focus to in-building cellular coverage about five years ago. "Cel-Fi QUATRA is one of our leading solutions for medium to small clients, and it's been very successful."
Ideally, a building owner should speak to a system integrator who is well versed in the various solutions available in the market so they can tailor the best fit for the building construction and use.
Choosing the Right Installer: There Might Be an Easier Way
With the evolution of cellular amplification technology – from analog to digital and from simple to intelligent systems – there are solutions with highly intuitive and smart tools now available that can also be installed by savvy structured cabling and Wi-Fi installation professionals that may already be under contract to service a facility.
These professional service companies often partner with equipment distributors or a manufacturer's technical support team for RF engineering services such as site surveys and RF design. This enables them to deliver more sophisticated equipment with robust SLAs to larger venues than their resources would normally allow. Using these types of companies, building owners may experience the best of both worlds – lower cost due to less expensive manpower and expert RF design and engineering support from the supplier channel.
Texas-based Cellular Signal Solutions is one of these professional service companies that has now branched into the installation of in-building cellular coverage solutions.
"I've been doing work for the City of Denton for approximately 12 years now. The IT department asked me if I could solve a problem they were having at a new fire station that was built on LEED specs and where they were getting no cellular signal in the bays that house the firetrucks and ambulance," says Troy Waldrop, owner of Cellular Signal Solutions. "We were able to solve their problem in a single day leveraging our cabling expertise and support from the service engineers at Nextivity to install Cel-Fi QUATRA. As soon as we lit up the system, the firefighters were immediately able to connect over cellular to their trucks."
Scalability is Important
One size never fits all when it comes to solutions for in-building cellular coverage. The size, dimensions, construction, and location of a facility all make a difference. The number of occupants, the device usage, and the carriers used make a major difference as well.
A solution's ability to size up or down, add or remove carriers, increase or adjust coverage footprint rapidly is an essential factor in choosing the best fit for a building. This not only impacts the cost and time to get the system installed, but also the reliability and performance of the system once it is in place. Trying to retrofit a system to fix a problem it wasn't designed to handle always causes problems in the long run, and frequently results in the system being pulled out and replaced.
Screening Checklist
In addition to addressing cost and installation time, here is a basic checklist that can help a building owner or manager when discussing the best system options with a system integrator:
Carrier-Grade: Is the system carrier-grade and providing 100 dB gain for each carrier signal amplified at the same time throughout the building?

Multi-Carrier: Can the system simultaneously amplify all carrier signals?

Carrier Approved: Is the system network approved by carriers?

Unconditionally Network Safe: Is the system unconditionally network safe, and guaranteed not to interfere with the telecom network or other networks inside a building?

Retransmission Agreement: Is contract approval needed from the carrier(s) before the system installation can be completed? If so, how long will that approval take?

Signal Source: Can the system use signal from either the macro cell towers or from a small cell installed at the building site?

Analog v Digital: Does the system leverage Analog Cable, Cat5e (Digital), or Fiber (Digital)? If Fiber is required, how long is your permitting process?

Installation Time: How long will it take to install the system? This includes permitting, design time, and carrier approvals

Power-Over-Ethernet: Can the system be installed without needing to install extra electricity outlets?

Resolving Densification: Will the system be able to amplify the signal through challenging building construction (i.e., metal walls, white room, bullet proof glass, outside cleanroom, etc.)?

Physical Footprint: Can the system be installed so it doesn't negatively impact the aesthetics of the building?

Remote Management: Is remote monitoring of the system available for maintenance and troubleshooting?

References: Are references available for other companies where a system was installed?
For more information on choosing the optimum cellular amplification system for your building, download the
Cellular Buyers Guide
.
This Week's Sponsor
Angus Systems is a leading provider of customer driven mobile and cloud-based work order and operations management solutions for commercial real estate. Our software supports over 2 billion square feet across North America in buildings from 20,000 to portfolios of more than 100 million square feet. Visit www.angus-systems.com to learn how we help our clients shine.
Read Next