Feature
Accelerated Innovation – The World is Changing Faster Than You Think!
February 6, 2020 | Jim Young, Co-Founder & CEO, Realcomm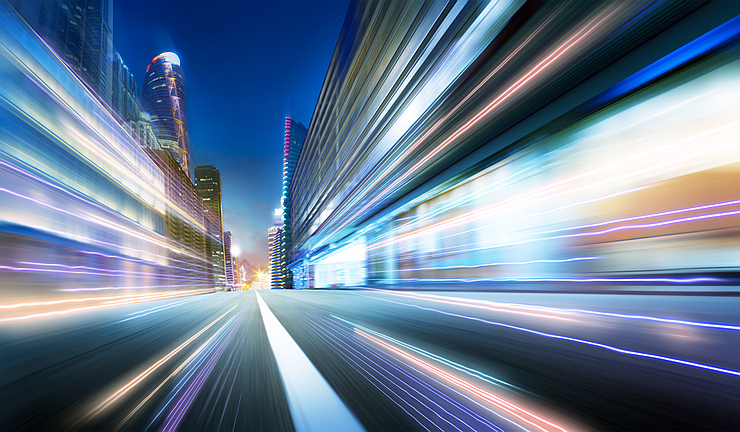 Anyone in the technology world certainly understands that change comes with the territory. After all, technology almost always involves a new way of doing something and that inherently means change. However, the pace we have seen in recent years appears to be different from anything we have ever experienced.
Historically, technology platforms had a certain lifespan. For the most part, technology decision-makers knew their choices would be good for a specific number of years, leaving room for enhancements and improvements before the cycle started over again. Given the complexity of systems and the rising level of integration required, a longer timeframe allowed for more manageable plans and expectations.
In 2020, the speed of innovation continues the trend we've all observed - increased pace, scope and complexity. New demands have risen as forces around the globe are competing on the international technology stage, setting higher standards and new benchmarks. Countries like China are making advancements in 5G, artificial intelligence, blockchain, facial recognition, drones, robotics, digital retail, social networking, e-commerce and other technologies that will challenge us all to raise our efforts to compete on the global stage.
The Commercial and Corporate Real Estate is juxtaposed against this increasingly fast-paced world. For more than 50 years, our industry has followed its own cadence, deploying a measured approach to designing, constructing, leasing, managing, transacting and using buildings. Assessing and managing accelerated change in the PropTech industry is a tremendous challenge with a global cadence that is pressuring us to act.
To meet this challenge and embrace this new momentum, we have expanded the global perspective of our Realcomm and IBcon Advisory Councils. This year, we will have co-chairs from the United Kingdom, Canada and Australia to complement the leadership representing the United States. We have been curating Real Estate Technology conversations around the globe for more than 20 years, continually monitoring substantive trends, so this expansion was a logical progression.
Together with our expanded Advisory Councils, Realcomm will continue to find solutions to manage the demands of transforming the Commercial and Corporate Real Estate ecosystem. We'll examine integrated enterprise solutions, connected buildings, IoT, data management, artificial intelligence, machine learning, occupant experience, digital twins, cybersecurity, privacy and more. The best and brightest minds coming together each year will develop strategies that meet the demands of the time.
Our industry is at a pivotal point. New ideas and concepts must be incorporated and the expertise, insights and diversity of our far-reaching network utilized. Individual and organizational realignment are key aspects of the transformation required. The technology is here; we now need to evolve the enterprise vision and implement effective change management to deal with this accelerated pace of change!
Join us in working together to establish the best practices and ways to accelerate the integration of technology, automation and innovation into our Commercial and Corporate Real Estate organizations. Accelerated Innovation – The World is Changing Faster Than You Think!
Realcomm | IBcon 2020 will be held June 2-5 at the Miami Beach Convention Center. Register early and save!
This Week's Sponsor
Angus Systems is a leading provider of customer driven mobile and cloud-based work order and operations management solutions for commercial real estate. Our software supports over 2 billion square feet across North America in buildings from 20,000 to portfolios of more than 100 million square feet. Visit www.angus-systems.com to learn how we help our clients shine.
Read Next