Partner Content
Tech Trends in Commercial and Corporate Real Estate for 2020
December 11, 2019 | Andy Birch, Director of Product Marketing, MRI Software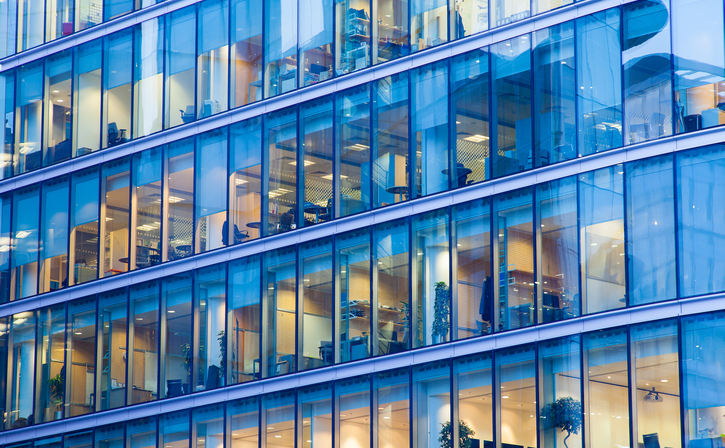 Advancements in real estate technology present new opportunities for firms to leverage data and analytics, manage relationships, and bring more agility to processes. Letís take a moment to look behind the industry buzzwords see what lies ahead based on the trajectory of the past year.
1. AI adoption in real estate
Artificial Intelligence (AI) is no longer just a buzzword but has moved closer to practical implementation. For commercial real estate firms, it promises to optimize traditionally manual processes such as lease abstraction, leading to faster decision making, increased visibility and transparency, and improved tenant satisfaction across the portfolio. But the human element is still required to achieve the full potential of AI. Data will become more accessible and staff will be empowered to evaluate opportunities and grow the business more quickly Ė making it easier to react to changing environmental and economic shifts.
2. The science of data visualization
Technology advancements around business intelligence and analytics will allow companies to drive greater value from the increasing volumes of data at hand. Clearly, we have had the ability to create bar and line graphs, and maps with symbols to convey information more meaningfully than the underlying data for some time. However, this generally has been driven by human selection and a Ďtest and seeí approach to whether the visualization works. Today, we have software to help determine the right visualized data and to turn tables of facts and figures into meaningful insights. That means anyone, even less tech-savvy team members, can explore data in a way that wasnít possible even 20 years ago. Real Estate organizations will increasingly take advantage of these capabilities to analyze the growing volume of data, spot trends and outliers, and make more informed data-driven decisions.
3. Managing the landlord/tenant relationship
The landlord/occupier relationship is transitioning into a vendor/customer relationship, making metrics around tenant satisfaction, appreciation, and turnover more important than ever. Commercial landlords will need to strategically invest in their properties to maximize occupancy and tenant retention. Technology solutions with data integration capabilities can help firms identify opportunities for improvement and speed up the decision-making process. The ability to gain insights from data is always the end goal, and the combination of PropTech and analytics can make it a reality.
4. Tech enables collaboration and breaks down silos
Both landlords and tenants can benefit from technology solutions that enable collaboration. For corporate occupiers with a sizeable or high-value portfolio, the real estate department plus facilities management and operational functions within the business have traditionally been siloed, with little opportunity to share information that could impact business strategy. These functions will evolve to become part of a more holistic property and lease management approach, and commercial landlords that collaborate closely with tenants and understand the challenges they face will have a better chance to create lasting business relationships that benefit both parties.
5. The changing nature of the lease
The commercial environment will continue to become more fluid with both landlords and tenants requiring more flexibility in lease terms. The lease will still remain the foundational document that guides most relationships, but it could become even more complex with changes to durations, models and management Ė including short term vs long term, and co-tenancy relationships. Conversely, as pop-up stores or installations become more common in retail centers, landlords and tenants may opt for more simple, shorter-term licensing agreements.
6. The advent of 5G and the consumerization of tech
5G has been around in its early forms for some time, and many of us are already using it for wireless access both at home and at work. Through 2019, we saw the introduction of 5G for consumer cellular access with network deployments and smartphone makers offering new models that are 5G-ready. Through 2020, we will likely see the third phase of this roll-out and the increased use of 5G with IoT devices. With improved indoor coverage, energy efficiency and significantly improved performance leading to ubiquitous access, the benefits 5G delivers will expand the power of the network to cover exponentially more users, devices, sensors, and connected vehicles. The rise of tech-enabled space as an amenity will also likely benefit from these technology advancements and continue to drive tenant requirements and landlord investment.
This Week's Sponsor
MRI Software delivers innovative applications and hosted solutions that free real estate companies to elevate their business. Our flexible technology platform and open and connected ecosystem meet the unique needs of real estate businesses, from property-level management and accounting to investment modeling and analytics for the global commercial and residential markets. For more information, please visit www.mrisoftware.com.
Read Next