Partner Content
Behind the Lease: Managing Data to Drive Revenue and Business Strategy
December 4, 2019 | Andy Welkley, Product Marketing Manager, MRI Software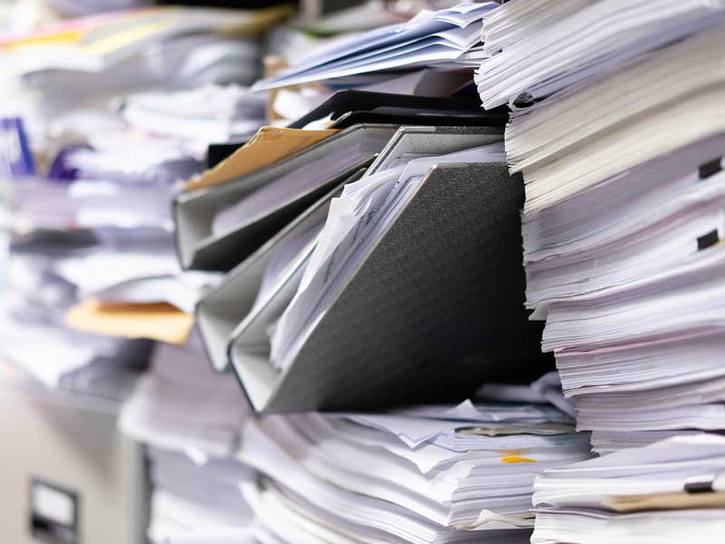 Commercial properties are challenged to balance multiple factors, including occupancy, revenue, and risk, to stay competitive in todayís changing business landscape. One source of the stability that helps strike this balance is the lease. It is fundamental to defining the roles and responsibilities between landlords and tenants and describes the financial relationship between the two. However, the savvy property owner recognizes the need to go beyond the resulting rent roll and understand and access the data included in and behind the lease.
Using technology to mine lease data
To maximize the value of the data contained in the lease, we first need to broaden our perspective of what data is and how it can be used. There are certainly discrete data points in a lease - rent responsibilities, lease durations, and CAM calculations can be easily extracted and distributed. However, wrapped around these numbers and definitions are the narrative terms and conditions that arenít necessarily viewed as actionable data and that are often challenging to manage, access, and use in decision-making.
Technology can provide the tools to mine this data and drive the corresponding impact behind the lease.
The first step is to structure the data. Structuring the lease data digitally allows firms to extract key terms, clauses and conditions and make the information available to the appropriate members of the organization. For commercial leases in particular, artificial intelligence solutions can digitize this narrative data through the lease abstraction process, improving accuracy, providing transparency, and linking the newly structured data to the source information.
Making the most of lease data
Once the data is collected and stored, the next step is all about getting the right data in front of the right people. A single data point might be relevant in different ways across the organization, so enabling members of your team to access and consume the information is critical. Data points without context can be distracting noise that can interfere with productive decision making, but software can deliver and frame the data so that itís relevant to specific roles in the organization and enable them to take the appropriate action.
Without access to the data, firms can miss out on revenue-generating opportunities, and lack of visibility into performance can result in unnecessary spending.
Letís look at a few specific examples:
Streamline the leasing lifecycle - Commercial property landlords can further leverage lease data to evaluate how specific lease terms are expressed across their portfolios. If there are inconsistencies, the impact of those differences can be evaluated and used to provide insight into prospecting, negotiating, budgeting, determining revenue priorities, and more.

Evaluate tenant health - In todayís volatile retail environment, gaining a deeper understanding of tenantsí businesses can both mitigate risk and drive revenue-producing decisions. Lease terms will often specify that tenants supply sales data that might impact rent calculations. However, this same data enables the calculation of tenant health ratios which allows leading firms to monitor performance, evaluate risk, and react to trends in a timely manner. Sliced by tenant type, national tenant, or even down to the individual occupant, this data can be used to design an optimal tenant mix that maximizes performance.

Define the relationship - Commercial leases can vary across hundreds of data points, each designed to guide the relationship between landlord and tenant and deliver a positive outcome for both, while minimizing risk. Terms that outline responsibilities, response times, co-tenancy, and exclusivity must be surfaced to reduce potentially expensive misunderstandings and strengthen the bonds between landlord and tenant.
By using technology to structure data and bring critical lease terms to the surface, commercial property firms can better manage the tenant relationship, identify opportunities, and plan for the future - where the lease will still be the guiding force.
This Week's Sponsor
MRI Software delivers innovative applications and hosted solutions that free real estate companies to elevate their business. Our flexible technology platform and open and connected ecosystem meet the unique needs of real estate businesses, from property-level management and accounting to investment modeling and analytics for the global commercial and residential markets. For more information, please visit www.mrisoftware.com.
Read Next