Partner Content
Data Fitness
November 7, 2019 | Brian Daugherty, Senior Managing Consultant, RealFoundations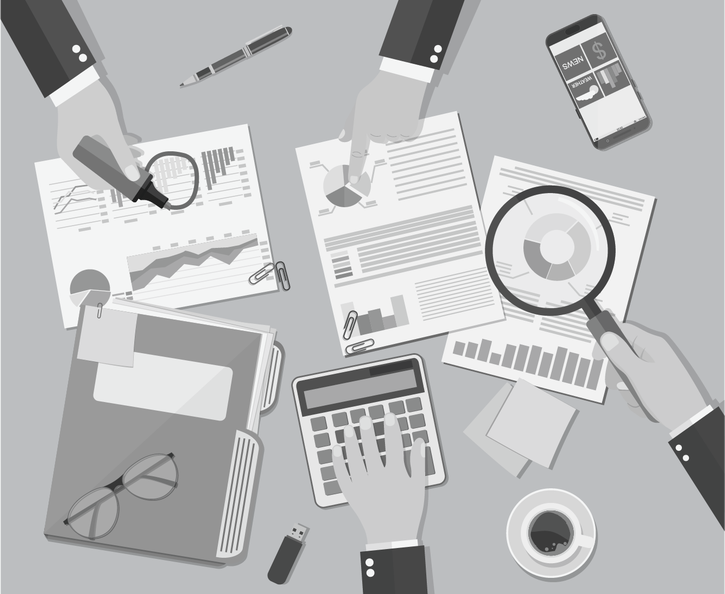 One of a real estate company's most valuable assets – on par with physical properties – is the underlying data associated with those properties and the related business operations. The health and success of a real estate firm directly correlates to the effort and investment that companies make to manage this critical asset.
If your organization doesn't view its data as extremely valuable and proactively manage this asset across the enterprise, it's time to make some changes in the way you operate. In addition to having the right technology infrastructure for capturing, storing, managing and accessing data, you need a plan to govern how data is handled and ensure accountability for that governance. This approach will result in a fitter data which is paramount to making better business decisions.
Why Data Matters
Companies today have access to more data than ever and it can come from a variety of sources. REITs (and other types of owner/operator legal structures) create a much larger percentage of their own "source" data than, for example, institutional investors (which don't operate their properties but instead rely on multiple property managers, or information suppliers, to provide data on the health of their assets.) However, REITs depend on both external and internal information suppliers. Externally, they get information from brokers, lawyers and valuation professionals. Internally, information is shared interdepartmentally. For a REIT to evaluate performance and manage risk, it's imperative to be clear and explicit to all information suppliers about the value of information to its business, what data it needs to measure performance, where that data comes from, how it's defined and/or calculated, and how "fit" it must be.
The Five Characteristics ("Vectors") of Data Fitness
To provide maximum value, data has to be "fit." Fit data means accurate information that's accessible to those who need it when they need it. "Fitness" over "quality" is an intentional distinction. Everyone intuitively understands that fitness isn't fixed but requires work – it can get better or worse over time. Also noteworthy is that each of the five vectors can be measured independently from the others, e.g., something can be inaccurate but timely or accurate but late, or accurate and timely but incomplete, etc.
There are five key characteristics of fit data ("fitness vectors"):
(1) Accuracy – This is the degree to which a result of a measurement, calculation or specification conforms to the correct value. Data must be correct and verifiable. A classic example would be whether the trial balance nets to zero.

(2) Timeliness – Information must be entered into an organization's system on a pre-determined schedule, based on when users need it.

(3) Completeness – All data elements that users need for making business decisions must be entered in the system and populated in the appropriate fields.

(4) Consistency – The information entered into the system must be consistent with prior entries of the same type of information so users can make apples-to-apples comparisons of whatever they are measuring.

(5) Compliance – Data must be entered in accordance with a company's defined processes, guidelines and standards.
Fit data empowers a company to optimize performance throughout the organization and gain a competitive edge. It can, for example:
Enable staff to close the books faster each month or quarter and return focus sooner to vital functions such as data processing, reconciliations and general ledger account analysis. This ensures that financial records comply with accounting policy, yielding clean audits and consistent financial results, ultimately lowering a company's risk profile.

Improve the efficiency and speed of converting prospects into paying tenants or residents, reducing vacancy costs and increasing profits. Well-defined, common data points keep the process moving along by getting all parties involved using the same definitions for all aspects of the transaction.

Help get important documentation for tenants, investors and regulatory agencies produced timely and accurately. This includes things like rent and late fee statements for tenants, average cost-to-turn, occupancy percentages, and profitability for the property managers, property and/or portfolio performance reports for investors and quarterly SEC filings for public companies.
Implementing a Data Governance Program
Data fitness doesn't just happen. An organization must create and steadfastly execute a data governance program to achieve and maintain data fitness – just like an elite athlete, e.g., a marathoner, needs to adopt and stick with a stringent exercise and diet regimen designed for high performance. Similarly, a real estate company's data governance program keeps its data fit by establishing and continuously applying a rigorous framework of policies, procedures, standards and definitions for how the enterprise will manage its data.
Goals will vary from company to company, depending on what sector of the real estate industry a firm is in and which business processes and challenges it wants to address. Examples of operational data that firms can manage to their benefit include lease expiration dates, physical address, property type, area types (NRA, GLA, RLA, etc.), national tenant information, tenant sales data and vacancy/occupancy percentages. Financial data types include budgets, actuals and forecasted data, net operating income (NOI), EBIT/EBITDA, margin and time weighted returns (AIMR, GIPS).
The C-suite typically is responsible for developing the strategy to drive the company's data governance program, based on organizational business goals. The strategy and tactical elements then are pushed down to functional heads/VPs who are responsible for getting it operationalized at the analyst and manager levels. Much of the initial work at this level entails tasks like agreeing to the chart of accounts (re)structure, ratifying and following coding conventions, implementing well-defined formulae organization-wide for key operating and performance metrics and developing and using a data dictionary.
The latter is crucial for ensuring organizational compliance with both the recording and consumption of the company's data. A data dictionary lists and defines every applicable data element that matters to the organization. It will also include company-approved methods for calculating each element, the class of data and data type (alpha, numeric, integer, etc.), users of the information, and the source system from which the data originates.
A data governance program, though, will only be successful so long as its adhered to. The program also should include a team or committee responsible for oversight and management. The team/committee must meet regularly – monthly or quarterly – to review the program's efficacy. The group will review the fitness characteristics to ensure compliance with both internal and external data sources, metrics and established benchmarks. It then can timely adjust the program, vectors, or metrics, as needed, and communicate those changes to stakeholders.
Real estate companies today have a highly valuable resource in the data that they generate related to their properties and operations. If they proactively manage this information to ensure that it's fit, they can use it to make better business decisions and run their organizations more efficiently and profitably.
This Week's Sponsor
RealFoundations is a professional services firm focused on helping companies that develop, build, own, operate, service, occupy or invest in real estate run better.
Read Next