Feature
Intel Bangalore - Could the SRR4 be the Smartest Building in the World?
November 1, 2019 | Srini Khandavilli, IoT Program Director, Intel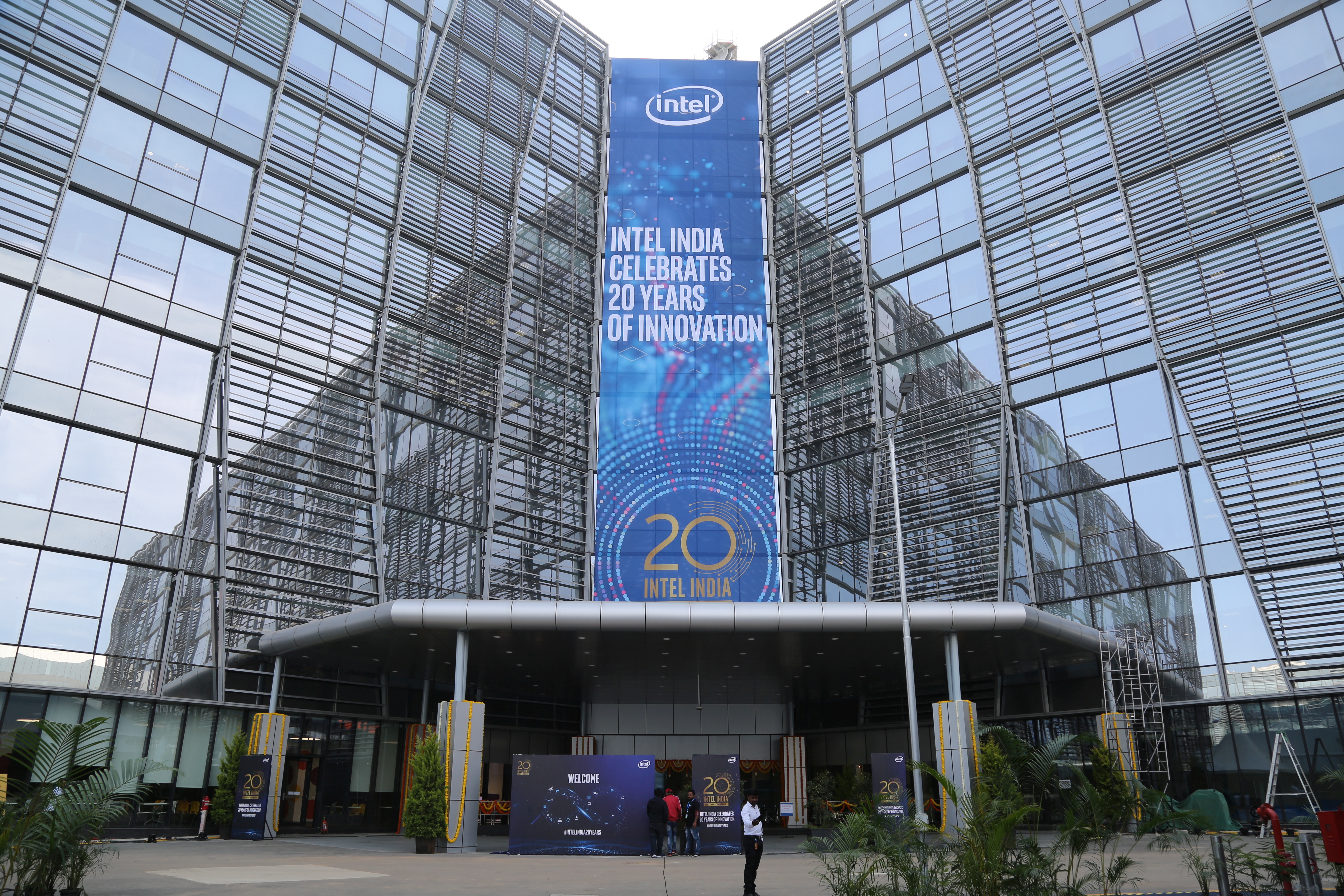 Advances in Internet of Things (IoT) technology are creating new revenue and cost-savings opportunities for smart building owners and operators. Market analysis predicts that by 2025, there will be $70 to $150 billion of value creation within offices due to IoT. Much of that value will come from reductions in maintenance costs and energy consumption, but more effective space utilization tools that drive capital expenditure (CapEx) savings will contribute as well.
In addition, businesses are increasingly recognizing the link between the working environment and human capital. A positive employee experience can impact talent recruitment, performance, and retention. User-centric updates that support employee comfort-can deliver a measurable impact on employee productivity.
Realizing IoT's potential in building management requires merging elements of connectivity, big data, machine learning, and mobile applications with traditional building hardware, and effectively connecting this infrastructure together in a reliable, secure, and extensible manner.
The Intel SRR4 is a 620,000 SF greenfield SMART building in Bangalore, India that was completed in November 2018. Project teams were guided by strategic objectives to support workplace modernization efforts, not just improve operational efficiencies. This article will focus on both the business result of the overall implementation, and how this was accomplished from a technical perspective.
First, let's take a look at the business results from three use cases delivering significant returns:
Space Utilization: The smart building solution allows employees to view and book desk and conference room space via an app installed on their mobile phones. The solution provides a view of available workspaces by combining data from the booking app with near real-time information about availability gathered from non-intrusive, low-resolution optical sensors that can identify occupancy. These sensors are discreet, low-resolution optical sensors that are not discernible to the human eye and are capable of identifying only human presence. The mobile booking app used in SRR4 processes upwards of 2,000 bookings per day. It has led to an increase in space utilization of 20-30 percent, creating an opportunity for Capex avoidance of multiple millions of dollars.

Fault Diagnostics and Detection: In SRR4, a prioritized FDD solution, developed with machine learning to have a dynamic understanding of any anomaly identified, contextualizes problems and prioritizes alerts based on the severity of the issue. This information feeds into a work order management system that creates a ticket for facilities with priority level identified. The work order management system streamlines repair and maintenance functions and ensures that equipment issues are tracked to completion. Intel anticipates savings of 10 percent on energy spending related to integrating fault detection and diagnostics into an enterprise business process. In addition, improved visibility into building operations will help the company to optimize the headcount supporting building operations. Based on common industry benchmarks, such optimizations have yielded up to a 30 percent reduction in operational expenditures.

Employee comfort and productivity: In SRR4, employees are empowered with tools that allow them to define "comfortable" for themselves. Employees in the new building can personalize temperature and lighting in their zone via the same mobile app used for space booking. Giving employees control over their own environment via the comfort personalization solution has improved employee satisfaction. It is estimated that a productivity increase of approximately 26 percent is realized.
The Intel SMART Building team adopted a "Mobile" & "Cloud" first methodology to the implementation. A high-level technical architecture that will serve as a blueprint for future SMART Building implementations at is articulated below.
The movement to the public cloud is providing the following tangible benefits:
It leverages the best-in-class capabilities of the public cloud. Today, the public cloud enables reliable and secure device-to-cloud and cloud-to-device messaging that scales to millions of devices.

It dramatically increases the number of users who can access and interact with building data and systems. The majority of users in the SRR4 building do not have Intel managed mobile phones. If the building data were to reside on an Intel intranet, these users could not access that content on their mobile phones. To ensure that only authorized users are able to access building data, the project team employs Security Assertion Markup Language (SAML)-based authentication that enables single sign-on, thereby alleviating the need for a user to enter credentials multiple times. The "role" information, or entitlements, are then passed back to the IoT Analytics subsystem, so that only the information that is pertinent to that user role can be viewed by the end user.

Using the public cloud is a cost-effective method of gathering reports from a variety of best-in-class software vendors and combining them to generate insights about overall building operation.
Finally, the IT and Corporate Services teams collaborated to ensure that both IT and OT devices resided on one converged network. A network architecture diagram of this converged network is articulated below.
On the IT or "corporate" network, only Intel-managed devices (i.e., devices with software built by Intel loaded on them that meet minimum security requirements) can connect. By contrast, the OT network is where devices without Intel built software or those with unknown patching status reside. This is where most edge nodes provided by vendors connect.
In SRR4, communication is enabled between different classes of devices on the OT network-for example, between the building management system (BMS) and the lighting server-through Virtual Routing and Forwarding (VRF), overlay technology that keeps traffic segmented and controls the traffic passing between different OT use cases on the OT network and to the IT network. At its core, VRF enables the virtual segmentation of the OT network and controls traffic between the different OT use cases via the implementation of firewall rules. It provides protection for traffic passing between OT use cases and for traffic passing to and from the OT and IT networks.
The SRR4 SMART Building implementation represents the next iteration of the SMART Building technical architecture at Intel. This implementation was able to accomplish the following firsts:

First to implement prioritized Fault Detection and Diagnostics software (FDD) at scale, for quick analysis and contextualization of anomalies, so that high priority issues are addressed first

First Intel building with 80% mobile desks, enabled via an intuitive, mobile space-booking app

First to integrate equipment issue detection with a work order management system, streamlining repairs and ensuring that repair tickets are tracked to completion

First building with all IT and IoT devices on a converged network

Host a majority of the building data in the cloud
VIEW
the full case study.
Other innovative projects such as the Intel SRR4 will be discussed at CoRE Tech on Nov. 13-15 in Silicon Valley. CoRE Tech 2019 is the leading conference on technology, automation and innovation for the Corporate Real Estate and Facilities industry. Register today!
This Week's Sponsor
Angus Systems is a leading provider of customer driven mobile and cloud-based work order and operations management solutions for commercial real estate. Our software supports over 2 billion square feet across North America in buildings from 20,000 to portfolios of more than 100 million square feet. Visit www.angus-systems.com to learn how we help our clients shine.
Read Next