Partner Content
The Consumerization of CRE Tech
July 10, 2019 | Andy Birch, Director of Product Marketing, MRI Software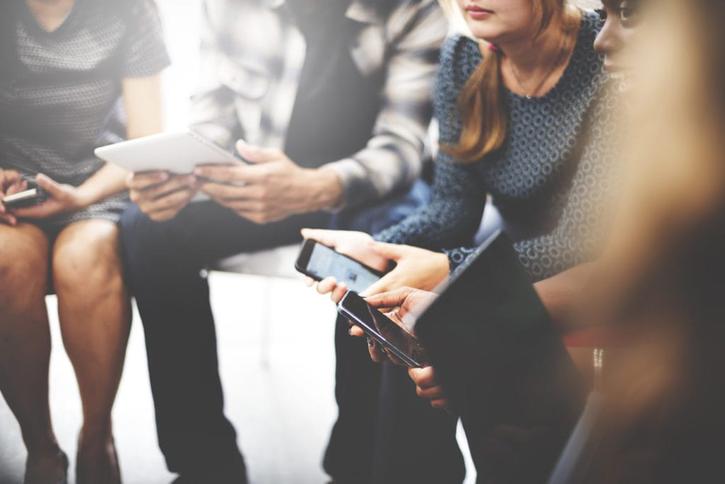 We rely on technology for a multitude of things in our daily lives – from shopping platforms to banking or investment apps and social networks. We've grown accustomed to the rich experiences and conveniences that these technologies bring to our non-work lives, making it easier to efficiently manage everything from finances to friends.
Many of today's tech consumers are also employees of enterprises, which means their expectations of technologies in the workplace are higher than ever. From the younger generation of workers who have never known a world without digital conveniences, to the more seasoned employees who appreciate the simplicity and efficiency of the modern user experience, all of us are influenced by the technology we use personally every day.
This begs the question – why can't our office technologies be just as efficient and intuitive as the apps on our phones, tablets and other mobile devices?
The evolving approach to enterprise tech
Enterprise technology vendors must take a different approach to products and services, keeping in mind the high expectations of today's users. In the past, it was sufficient to offer tools that improved business productivity, enhanced transactions processes and measured performance. Now, ERP software must also meet the tech standards that employees have come to expect in their daily lives – a rich, intuitive experience, adaptable workflows and notifications, plus the ability to use multiple devices to get the job done.
What does this mean for CRE?
As the CRE industry continues to see the emergence of new technologies, nacsent startups, and analytics solutions to better leverage data, the importance of user experience should not be overlooked. And users of these systems include not only the employees of CRE firms and property managers, but also tenants and investors.
Without a world-class user experience, employees will not readily adopt new technologies. This can lead to productivity issues, and worse still, the system can become irrelevant if employees circumvent the technology and revert to manual processes. Without full adoption, the system will not deliver the value expected, and enterprise organizations can no longer justify investing in tech that will not yield full productivity.
For tenants and investors alike, technology can make or break their perception of an enterprise. Like our personal shopping or banking experiences, technology is a large part of the client experience. If it does not provide a rich and enjoyable experience, then tenants and investors will perceive that the organization provides poor customer service.
The Property Management perspective
Commercial property managers need technology that provides full visibility into building operations and proactively handles maintenance and service requests. To that end, tenant resources and portal capabilities that integrate with a larger comprehensive system are essential to their job. But the accuracy and effectiveness of such systems can be compromised if the software is not user-friendly for building engineers, property managers, and tenants.
User-friendly can simply mean ensuring that data presented to the property manager is applicable to their role and that this role-based approach delivers smart actionable data that is intuitive, allowing them to initiate processes and resolve any building tasks with ease.
Tenant expectations
The user experience – or lack thereof – can have a huge impact on tech usage and tenant satisfaction. When a tenant submits a request for maintenance, they expect much more than simply getting their problem solved. They want a complete service experience, or the "full uber" – schedule the appointment yourself, see real-time information on the whereabouts of the person who will handle your issue, and get status updates along the way. Software that simplifies the user experience for tenants without sacrificing functionality will result in happy tenants and commercial property managers.
Intuitive, user-friendly software that manages the full scope of building operations, preventative maintenance, work orders, communications tools, tenant resources and more, will gain successful adoption and meet the tech expectations of all parties. As a result, building managers can rely on software for insights into performance and cost, determine the optimal amount of manpower required to complete certain tasks, and ensure projects are completed on time. The consumerization of CRE tech can bring about the best of both worlds by providing transformational technologies to improve the business while also giving users the personalized experiences they've become accustomed to in their daily lives.
This Week's Sponsor
MRI Software delivers innovative applications and hosted solutions that free real estate companies to elevate their business. Our flexible technology platform and open and connected ecosystem meet the unique needs of real estate businesses, from property-level management and accounting to investment modeling and analytics for the global commercial and residential markets. For more information, please visit www.mrisoftware.com.
Read Next