Feature
Uncovering the PropTech Trends for 2019 – Easier Said Than Done!
May 23, 2019 | Jim Young, Co-Founder & CEO, Realcomm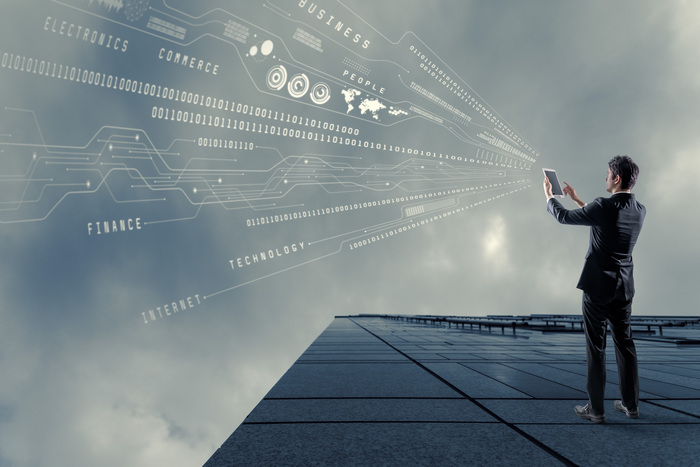 It seems that every day pundits are predicting new tech trends - and the Commercial and Corporate Real Estate Technology sector (or PropTech) is no exception. While it is easy to write a blog, it is not easy to ascertain what is truly a trend. Many of the prognostications are tactical as opposed to strategic, focused on one specific segment of the market (such as brokerage) and in many cases, have a viewpoint that is five years old or less. It is one thing to assert a mobile phone will control the building - and quite another to actually make it happen.
The following are what we believe to be the most strategic trends where technology, automation and innovation will continue to impact the way we design, build, lease, operate, transact and use buildings.
In order for us to present these trends with some level of credibility, it is important to explain our methodology. The following is a brief summary of that process:
We use 30 years of perspective (macro trends) as the foundation for the current (micro trends) because we believe understanding the evolution over the years is critical.

Each year, we survey over 150 industry professionals regarding their experiences, goals and objectives, successes, failures, vision, etc.

We conduct thousands of phone calls with various thought leaders in the industry from both the demand side (Real Estate owners and operators) and the supply side (solution providers).

We research and read hundreds of articles relating to both General Tech and PropTech.

We attend numerous conferences on both General Tech and PropTech.
Attending General Tech market events such as CES, Digital Media and others helps us to understand what will be impacting our industry 12-18 months from now.
The following are
5 of the 15 trends
that we will be presenting in our General Session on June 13th at this year's Realcomm |IBcon conference, which will be held in Nashville. This will provide a glimpse into what we think will be the major issues, trends, ideas, concepts and technologies that will impact the built environment over the next 12-18 months.
(1) SPACE as a SERVICE, Coworking, Flexspace
WeWork, Industrious, Convene, CommonGround and others continue to reshape the densification, experience and business model of the office sector. As new business models emerge, old ones must adjust to align with this change.
(2) IT, OT, IoT Smart Building Convergence
From building automation to connected buildings to IoT for the built environment, resource reduction, operations and occupant experience will continue to impact how we operate and use buildings. As systems and processes are refined, costs go down and experiences improve.
(3) 5G, CBRS & Next Generation In-Building Wireless
This new expanded, faster, higher bandwidth communications infrastructure has the potential to be as effective inside buildings as out. It will radically shift not only the behavior of the mobile warrior, but also how the building systems communicate with each other.
(4) Understanding the PROPTECH Investment Landscape
Billions have been invested since 2009, resulting in over 3,000 PropTech companies. It is critical for our industry to provide accurate research and analysis to better understand both the opportunities and risks of this investment landscape.
(5) The Growing Prowess of CHINATECH
While recent headlines support this trend, this story has been developing for many years. ChinaTech will have specific and potentially major impacts on the RE technology industry. 5G, Network Design, Cyber and IP Protection are a few of the touchpoints.
To stay current and relevant, Commercial and Corporate Real Estate organizations must keep pace with the changing dynamics of an industry that is constantly influenced by technology, automation and innovation. It is also important to try and develop a framework that attempts to quantify the timing of the adoption of these technology advancements. In other words, a technology that was first mentioned in 2019 will be tested through 2021, will reach minor or major acceptance by 2023 and begin to have considerable impacts requiring significant action by 2025. While this is just a hypothetical example, it holds true for every new technology advancement, even the fax machine. Geoffrey Moore calls it the adoption curve: Innovator, Early Adopter, Early Majority, Late Majority, Laggard.
If you would like to hear the remaining Top 10 PropTech Trends, join us at our General Session at Realcomm | IBcon, June 13th at the Schermerhorn Symphony Center in Nashville. This trends presentation will lay the groundwork for the next two days of exciting conversations, debates and demonstrations on how technology, automation and innovation will continue to impact and influence our industry.
This Week's Sponsor
CBRE Group, Inc. (NYSE:CBRE), a Fortune 500 and S&P 500 company headquartered in Los Angeles, is the world's largest commercial real estate services and investment firm (based on 2018 revenue). The company has more than 90,000 employees (excluding affiliates), and serves real estate investors and occupiers through approximately 480 offices (excluding affiliates) worldwide. CBRE offers a broad range of integrated services, including facilities, transaction and project management; property management; investment management; appraisal and valuation; property leasing; strategic consulting; property sales; mortgage services and development services. Please visit our website at www.cbre.com.
Read Next