Partner Content
AI Impact on Reliability and Safety Within the Energy Sector
December 26, 2018 | Stuart Appley, Managing Director, GWS Technology Solutions, CBRE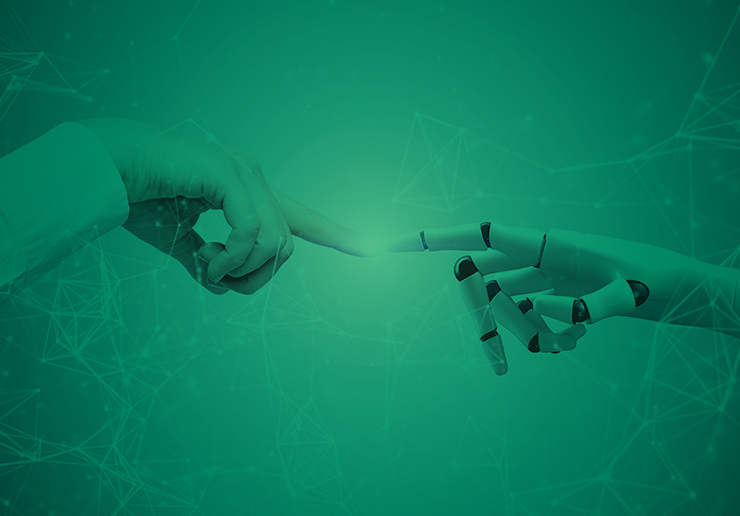 Ride sharing apps. Movie and shopping recommendations. Social media feeds. Virtual assistants. Music and media streaming services. You have likely used at least one form of artificial intelligence (AI) already today, as it has become ubiquitous in our everyday lives. By definition, AI is simply the science of training machines with data to mimic cognitive functions and perform human-like tasks.
The use of AI – and its ability to analyze and leverage large amounts of data – has risen to the forefront of corporate strategies. Examples of current uses include harnessing real-time building data to proactively predict asset failure; measuring temperature and motion to create better experiences; robotic use for material handling, delivery and construction; facial recognition and security; and performing lease abstraction by extracting relevant data from piles of hard-copy documents.
For some, the future of AI is exciting – for others it may be daunting. But, the "future" is now, and there are remarkable strides being made with everyday applications of AI that are helping us work smarter, faster, safer and more creatively by automating manual tasks and supporting our decision-making process.
Learning from Structured and Unstructured Data
AI is only as good as its data. To be truly effective, AI and machine learning require large amounts of data that is both diverse and clean. Across the real estate industry, there is a heightened focus—and an increasing amount of investment capital—around getting our data together, normalized and available for use. At the same time, the amount of data coming in is exploding, particularly unstructured data that is created via cameras (images and videos), audio and speech recognition devices, mobile content, web pages and documents.
Gartner, a leading global IT research and advisory firm, predicts that data volumes will grow 800% over the next five years, and up to 80% of that data will be completely unstructured. It's also estimated that only 1% of this data is ever analyzed, so capturing, preparing and creating insights from this data is a challenge that many in the industry are unprepared to tackle without the help of AI.
Energy Sector Leveraging AI
The energy sector has recognized the value of AI across many facets, including energy center operations, reliability, and safety. When it comes to pipeline inspection and leak detection, AI is helping to prevent issues before they arise. For example, intelligent extraction robots are already in-place today, improving cost-effectiveness and productivity while minimizing worker risk. In addition, advanced Leak Detection Imaging Systems, which leverage neural network-based AI, are using algorithms to process images and detect, confirm or reject potential leaks.
By using data and identifying patterns, companies within the energy sector are also increasing their capabilities around cybersecurity, threat detection, and the optimization of assets and maintenance workflow. In developing countries, electricity theft can be prominent. Machine learning can help utility companies identify suspicious patterns and determine normal usage rates of residents. Any inconsistency can be identified, monitored and reported, to avoid further electricity theft.
As a service provider, improving asset maintenance and both the employee and the customer experiences can benefit from data and machine learning. On the employee experience front, CBRE recently completed a pilot that automated the CMMS workorder request process, using Natural Language Processing (NLP) to identify, process and extract the employee intent and request from just a basic text string. That same process will also be leveraged as a chatbot (aka conversational AI) in a future product release to our CBRE 360 clients.
Companies within the energy sector can also leverage chatbots to improve their B2B interactions and customer service capabilities with resellers and vendors. There are additional, AI-enabled pilots underway that will allow energy sector companies to better predict asset failures, and also optimize technician routes by leveraging workorder data in conjunction with weather and traffic information.
Future Vision
The AI space will continue to evolve and influence multiple aspects of the energy sector. According to Dan Walker, who leads emerging technology in British Petroleum's (BP) Technology Group, "AI is enabling the fourth industrial revolution, and it has the potential to help deliver the next level of performance." As new technology is released, and the use of AI is more widely adapted, you can expect to see considerable advancements that will revolutionize the way we work in the energy field.
Learn more about CBRE's Energy, Oil & Gas practice here and CBRE's Tech, Media & Telecom practice here.
This Week's Sponsor
CBRE, a Fortune 500 company headquartered in Los Angeles, is the world's largest commercial real estate services and investment firm based on 2017 revenue. It employs 80,000 people and serves real estate investors and occupiers through approximately 450 offices worldwide. CBRE offers a broad range of integrated services, including facilities, transaction and project management; property management; investment management; appraisal and valuation; property leasing; strategic consulting; property sales; mortgage services and development services. Please visit our website at www.cbre.com.
Read Next