Partner Content
What to Look for in a Workplace Solution
November 1, 2018 | Revital Gilad, Co-CEO, Bear River Associates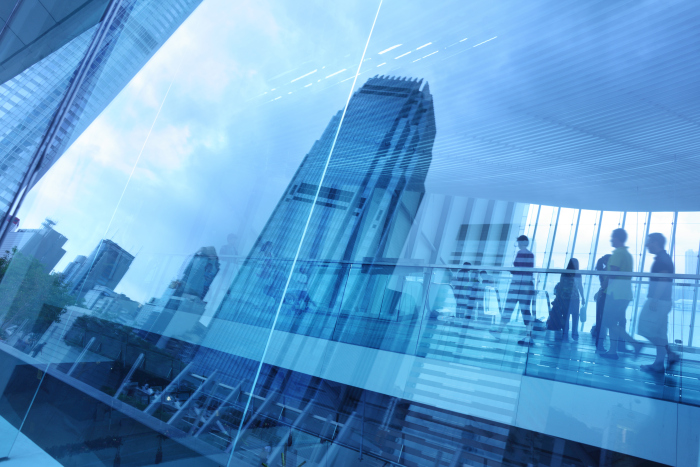 The new workforce, the new working environment and the new normal demand a whole new way of thinking. Expansion, contraction, unexpected events and careful strategies all have to live under the same roof. It's a living, breathing mechanism where employees move across hallways, companies move across borders and workplace processes move at the speed of light to accommodate, adapt and keep pace.
How do you choose – and implement – a workplace solution that can stay one step ahead? Here are several things executives look for to ensure they select the right workplace solution that will provide both immediate – and sustainable, value:
1. Will the company be here today – AND tomorrow?
Any time you are buying a piece of software or getting a service that your company is going to rely on, you need to talk to people who are already using it. And the biggest question you should ask them is what happens when their needs change or things go wrong. Because there will always be times when an enhancement is needed or a new process should be implemented, and how a vendor handles that will tell you whether they'll be there for you when you need them. Will the company be there for the long-haul? Are they going to grow with you? Make sure you understand that you are buying more than a software – and are happy with the people, experience, and history of the organization you partner with.
2. Is security top of mind?
Given that security breaches have become almost commonplace in Corporate America, cybersecurity has ascended rapidly on CIOs' priority lists. Technology designed from the bottom up to mitigate risk is more critical than ever, and workplace solutions must stay one step ahead to succeed. Look under the hood, talk to IT and be sure there is a strong security strategy in place, and it enhances at least annually.
3. Is it configurable to meet your specific goals?
A critical area any implementation is ensuring that employees are assigned the appropriate roles and access and that the software can easily be configured to meet the roles, processes, and workflow of your own organization. Ease of configuration is critical, because you can't anticipate what new processes will emerge that may need to be supported. That being said, it's essential to try to establish a clear understanding of your immediate needs to ensure that your vendor covers all major requirements, without overpaying for features or license levels not required in the initial phase. There should be a clear upgrade path that allows scaling and coverage of an expanded scope. This avoids entering a contract involving unnecessary costs for licenses and functionality. An experienced organization will help you work through your workflow needs in advance of implementation, and generally can help you anticipate changes that that might arise – so your software can work for you from day one.
4. Is the software personalized, and mobile?
The ability to work from places like home, hotels, coffee shops, airports and even airplanes from devices that are familiar to the end-users offer the type of flexibility sought without compromising productivity. Technology must allow individuals to visualize, request and control the workplace systems around them without having to hunt down information from various sources. Employees can then "own" their own workflow processes – with greater control, complete accountability and visibility from start to finish.
5. Can it easily integrate for minimal disruption?
Ensure that the solution is, or can be, integrated with the different hardware and/or software systems to provide complete trackability for a larger process. Integrated FM/Workplace software can significantly help avoid serious downtime and expensive disruption. Also, be sure to involve key process owners and fully understand the requirements and touch points for effective workflow management. Consider any external partners, supply chain organizations or other technologies or resources that either will need access – or will need to be integrated – as part of uninterrupted, seamless solution.
6. Will it benefit your customers?
For a service provider, the most important question to ask before buying software is, "How will this software investment enhance my services to benefit my customers' businesses?" Managed service providers' (MSP) reputations ride on the ability to deliver effective services to end users. With the right solution, MSPs can be confident that they can meet their client's SLAs and KPIs, thereby extending the value of the software tool – as it becomes a critical operational management tool. The more successful the end user is using that service, the more successful the MSP. Any software purchases must be made with that idea in mind.
7. How robust is the reporting?
When you are trying to improve operational efficiency, getting real-time analytics every step of the way is the best way to stay strategic and keep pace with the tactical, everyday workflow process. With every action and event, your system should analyze operational data to produce timely, targeted scorecards that measure performance against Key Performance Indicators (KPIs). This information can then be used to prove – and improve – compliance with Service Level Agreements (SLAs). Look for a system that allows you to track operations in real time, and get detailed reports and analytics from the data that has been collected. You should also be able to get operational, statistical or research reports for every site and for every process. Any time at all.
8. Will you have full visibility, and zero gaps?
Having a centralized workplace management system in place can drive efficiency through reduced cycle times and faster response. And visibility helps the entire organization. If employees had greater visibility into events throughout the workplace, what could they gain? With the right insight, an organization has the ability to manage operations more effectively in real-time, improve operational performance, achieve higher product consistency and quality, lower costs and increase profits, deliver goods on time more reliably, and satisfy customers more consistently.
Conclusion: Sustaining changes
Once a workplace solution has been implemented, the most important practice for sustaining changes is embedding the solution's KPIs (developed during setup and tracked during scaling and implementation) into the organization's long-term processes. Organizations following this practice are much more likely than others to see successful transformations. Further, success is also likelier when the organization allows employees across the organization to improve and refine the new solution continually. At Bear River, our number one job is not (only) scalable, configurable software development – it is to help our customers stay adaptive, and measure their performance, every step of the way. The goal is to work hand-in-hand to ensure quick ramp ups, on-time delivery and truly sustainable change.
This Week's Sponsor
Bear River's flagship product, BearTracks, is a fully scalable enterprise software designed to help companies of every size track, report and manage critical office services – from mail & parcels, print & copy, supply & assets – to facilities & hospitality. Whether you have one site or hundreds, BearTracks provides real-time operational insights to help meet and exceed even the most ambitious service goals, turning everyday workplace functions into true competitive advantage. www.bearriver.com
Read Next