Partner Content
Solving the Procurement Puzzle
October 3, 2018 | Akshai Rao, VP, Procure to Pay, Yardi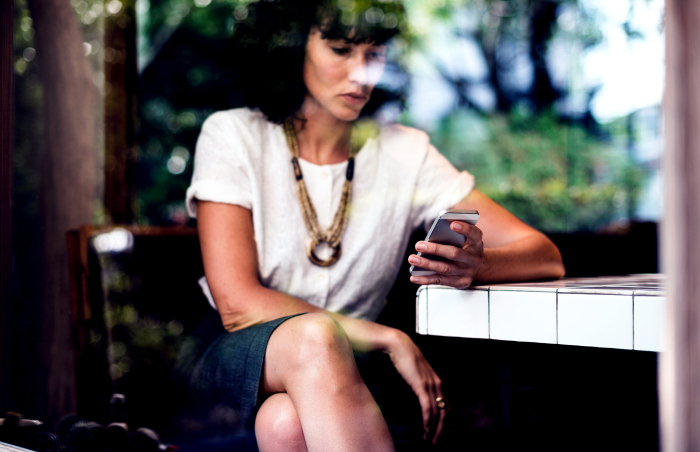 Keeping a commercial property portfolio operating efficiently can require thousands of goods and services, from light bulbs to emergency supplies, which in turn requires tens of thousands of invoices per year and an army of vendors. It's a labor-intensive, complex and often bewildering set of tasks that compete with core responsibilities like customer engagement, leasing and maintenance. How can technology help property managers avoid becoming overwhelmed? Realcomm asked Akshai Rao, vice president of Yardi Procure to Pay, to weigh-in.
What are the main issues around procurement and invoicing at commercial properties?
I've found that the biggest points of friction are manual accounts payable processes and lack of transparency for vendors regarding invoice status.
Our clients want to remove all manual steps in the AP cycle. They want to receive their invoices electronically, approve them through a mobile app, and make payments automatically to the vendor. And they want a real-time view into their budget and bank accounts so they know they are making the right decision each time an invoice is paid.
Manual activity is exponentially more complex because property management companies may work with up to 5,000 vendors at any given time. Generally, 15-20% of the invoices received are duplicate invoices from a vendor who has no idea if an invoice is going to be paid. The only recourse a vendor has is sending another invoice. By giving vendors complete transparency into invoice and payment status, property managers can dramatically reduce duplicate invoices and give their vendors more confidence about being paid.
How have technology providers addressed those issues?
Over the past decade, procure to pay solutions have made ordering and paying for goods and services an automated, virtually paper-free process for commercial real estate firms. Commercial property managers can now purchase goods and services online from national and regional best-in-class suppliers and approve and process invoices electronically all from a single system.
The next evolution of these platforms will feature algorithms that help prevent errors in the AP process and ensure the best purchasing decisions are made for specific use cases based on previous purchases.
What about vendor management and communication?
Our analytics suggest that 90-95% of vendors send four or fewer invoices per month to their property management clients. It's exceedingly important for property managers to have confidence that these vendors are who they say they are to ensure property safety. For efficiency sake, it's also critical for vendors to self-manage important information such as remittance addresses and invoice status. Modern vendor management solutions facilitate compliance and communication by allowing suppliers to log in and update their profiles, check invoice and payment status, upload insurance certificates and more. Centralized vendor management and defined onboarding significantly mitigate risk.
Your job involves helping property managers carry out procurement operations faster and easier. What is Yardi's contribution to the evolution of procurement and AP technology?
Yardi provides one platform for the entire procure to pay process — approval workflows for purchase orders and invoices that are consistent with the client's processes, online MRO purchasing, vendor management, outsourced invoice management and vendor payment services — all of which are accessible in real time and built into the Yardi Voyager® property management and accounting platform. Because Voyager is the system of record, our Yardi® Procure to Pay Suite provides complete transparency in terms of budgets and bank accounts, enabling users to make the best decisions on purchases and invoice approvals.
In addition, we're building a robust analytics package to help clients pinpoint areas in which they can make process improvements. We can compare our clients' processes to industry benchmarks and make tactical recommendations for improvement. Our goal is to automate low-value activities so our clients can focus on the high-value activities of their business.
What are the most valuable elements of this type of platform for site managers?
One, site managers can perform their back-office procurement and AP tasks more efficiently. A single connected procure to pay solution makes day-to-day purchasing, payment and vendor management as simple as possible. That lets site managers focus instead on front-office duties, such as building compliance and customer services. And with its capabilities built into the property management and accounting platform, clients can use the procurement system's functionality in real time and make the best decisions with the best possible data. Full transparency allows vendors to be more efficient as well. Vendors can sell more business to their property management clients and property management companies can more easily manage their vendor relationships.
Two, site managers can save their company time and money. Yardi has documented client savings of up to 80% on per-invoice costs and 75% on per-invoice processing time. The countless hours spent by property management companies on manually scanning and keying invoices and printing checks can be better spent on tenant satisfaction and property upkeep. Same with the hours vendors spend on accounts receivable; improving their services and service level agreements (SLAs) is a better time investment.
What kind of results have clients using the Yardi Procure to Pay Suite reported?
Clients using the Yardi Procure to Pay Suite generally see dramatic improvements in invoice processing speed and accuracy. The median invoice processing time of Yardi Procure to Pay clients is 4.6 days, which third-party research suggests is best-in-class. The error rate also reduces dramatically, with mistakes such as voided checks going from ten percent or more to under two percent. These types of efficiency gains are real and allow our clients to grow their portfolios and feel confident that their processes will scale accordingly.
This Week's Sponsor
Yardi® develops and supports industry-leading investment and property management software for all types and sizes of real estate companies. Established in 1984, Yardi is based in Santa Barbara, Calif., and serves clients worldwide. For more information on how Yardi is Energized for Tomorrow, visit www.yardi.com.
Read Next