Partner Content
The Next Era of Tenant Communications is Conversational
September 26, 2018 | Phil Mobley, Head of Research, Building Engines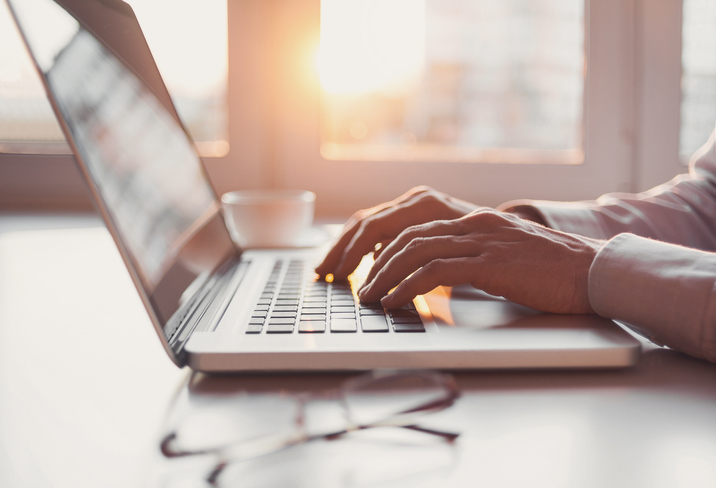 Here's the understatement of the millennium: The way we communicate with each other has changed.
Smartphones coupled with hundreds of mobile applications allow us to be connected 24/7. To illustrate this, consider what happens in just one internet minute in 2018: 18 million text messages are sent, 38 million messages are shared through WhatsApp, and 25,000 gifs are sent via Facebook messenger. Yes, this is all happening every 60 seconds of each day. People are constantly communicating with each other – not only for social purposes, but for work too.
Business-oriented tool such as Slack and Skype have become an integral part of the workplace, allowing constant communication and collaboration between employees, and both companies have mobile apps too allowing for even greater connectivity. With six million active users logging into Slack a day, it's clear that employees are relying on it, and other tools like it, for communication in the workplace. In fact, Twilio found that nine out of ten consumers would want to be able to use messaging apps or technology to talk to businesses. Today, websites in every industry have chat panels that provide an instant connection to someone (or something) who can answer questions immediately. The impact of conversational technologies on businesses is huge and growing every year.
Are We Approaching "Peak App"?
CRE technology providers have recognized the necessity to connect with people through technology, leading to a proliferation of specialized mobile apps. For example, any property management solutions already have mobile applications for tenants to make it easier for them to check the status of work request, register their visitors, or access important building documents. These apps do provide a necessary and valuable link between building operations and occupants, but when it comes to establishing an ongoing conversational aspect, these apps are not the only solution – and may not be the best.
There are a few reasons that mobile applications are not the best way to communicate with tenants. One is that app adoption in general is slowing down. With a finite amount of real estate available on smartphones, people don't want to have to download yet another app that takes up storage or screen space. According to comScore, the majority of smartphone users have downloaded zero apps in the last 30 days, and most are using fewer than 20 each month. We are approaching, or may already have reached, "peak app."
This doesn't mean that people aren't using mobile apps. On average, smartphone users are spending half of their digital media consumption on mobile applications. But rather than spending a short amount of time on many apps, most consumers are spending more time on fewer apps. And what apps are they using more and more? Messaging apps. Because people are constantly using messaging apps to communicate throughout the day, companies are seeking to engage them there. Chatbots, complete with built in machine learning, are becoming a normal – and expected – part of the consumer experience. Take Facebook Messenger, for example. Lyft enables ride requests directly through this common messaging app. Similarly, Spotify makes it easy for customers to search for, listen to, and share music on Messenger, while Mastercard customers can check their account transactions.
So, what does this mean for the CRE industry? Simply put, CRE, like all other industries, needs to meet its customers where they are.
The Future of the Tenant Experience is Conversational
To compete in the new reality of heightened tenant expectations, building owners and managers will need to incorporate more than just a tenant app or website. Engagement through tools like Slack, Skype, and Facebook Messenger presents a world of possibilities.
For example, instead of logging into websites or specialized mobile apps to make a work request that requires filling out the many form fields, tenants could open Slack and simply type in "it's too hot in here, please turn down the AC!" Building owners and managers could also use such a platform to share important updates about the building with tenants. Today, tenants often miss important messages posted to tenant portals because they are not logged in 24/7. But communicating through messaging apps offers a two-way stream, making it easier for tenants to make requests and for owners and managers to share important information.
For stronger user adoption of CRE tech, software providers will need to provide simpler ways to users to interact with their tools. Meeting tenants where they are, on communication platforms they use every day, will provide a simpler and more practical way to stay connected. The real estate leaders who embrace this conversational shift stand to benefit by providing a superior experience to their customers.
This Week's Sponsor
AwareManager, a Building Engines company, provides facility management solutions for the world's most recognized facilities & organizations, including world-class commercial & residential property portfolio management firms, corporations, sports organizations & hospitals nationwide. Visit www.awaremanager.com.
Read Next