Partner Content
Empowering the Front Office
September 12, 2018 | Brian Sutherland, Industry Principal, Yardi Elevate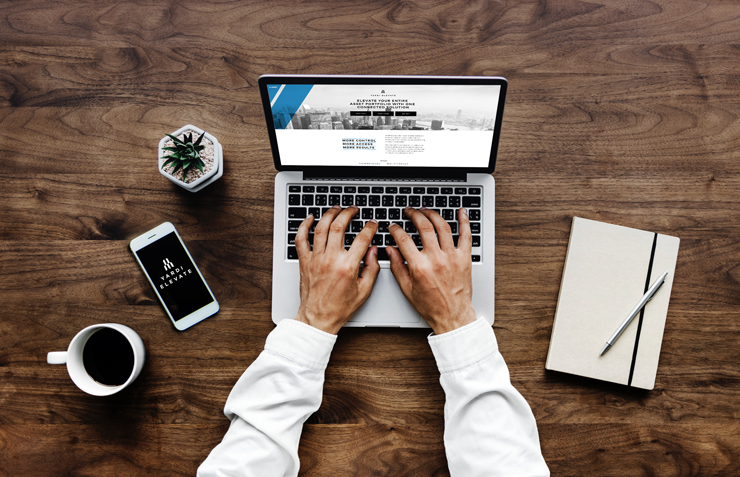 I was fortunate to join a group of real estate industry thought leaders in a recent Realcomm-hosted webinar that addressed the next generation of real estate technology.
One point that all participants on the panel emphasized was the proliferation of solutions to choose from. It's always nice to have options but determining which ones will streamline operations, boost the bottom line, reduce costs and better serve customers can be problematic. Some concepts, such as coworking, scarcely existed just a few years ago and understanding its full potential is still challenging. While the market benefits from a number of innovative options, rapid obsolescence and change-management challenges present potential pitfalls.
I learned about several intriguing technology developments from my fellow panelists. For example, the U.S. General Services Administration's efforts to meet federal energy reduction targets by using energy analytics, retrofitting equipment and incorporating new sensing capabilities in its buildings. I also learned about Corning's innovations in cabling technologies that free up space in buildings and introduce flexibility in delivering connectivity, bandwidth and power.
A senior product marketing manager from Signify described innovative technologies that use LED light for two-way data transmission, providing an alternative to an increasingly overburdened radio spectrum. Data is sent through light waves that are modulated at the light source and received via an integrated infrared sensor. Users plug into a special internet zone to access and transfer data. The system leverages existing lighting infrastructure and, as a line-of-sight system, provides security not available with radio wave or Wi-Fi signal transmissions.
My contribution to the discussion focused on what Yardi® sees as a key trend in property management—the shift in emphasis of software products from the back office to the front office. That means connecting people in the field who manage leases, construction projects and facilities to the central data system with mobile applications and role-based dashboards. Such tools simplify front office workers' tasks and help them do their jobs faster and more efficiently. They also empower the front office to do its share to reduce risk and increase asset values, historically the domain of people in back office operations such as accounting and property management. Expanding data access to the back office ties to the larger issue of dissecting data and making it actionable for informed decisions.
To that end, Yardi recently launched a new software suite called Yardi® Elevate. In contrast to the traditional chief financial officer focus of property management technology investments, Yardi Elevate is tailored to a chief operating officer whose direct reports might include the leaders of leasing, asset management, construction, facilities management and other property-level users.
Yardi Elevate is a complete asset management solution encompassing operational data, deal management, market intelligence, budgeting and revenue forecasting. By extending a solution to users in the field, we provide powerful, seamless real-time insight from commercial operators to the back office. Users can gain complete deal pipeline visibility, perform building maintenance on time, obtain accurate revenue growth predictions and base decision-making on market data.
Leading commercial firms such as Prologis, Cousins Properties and PS Business Parks, have reported favorable results from using the capabilities available in Yardi Elevate.
Another of Yardi's long-term strategic visions involves incorporating artificial intelligence into front office operations. One example is new energy management tools that help COOs and chief engineers cut portfolio consumption and expenditures and boost sustainability. All the various building control systems look and perform differently, creating significant challenges for users who must learn and manage them. Moving those functionality and data points into one normalized, cloud-based system with a single login and standardized data makes energy management much more organized and efficient. Building engineers using such a system can access not only the control system, but utility bill data, real-time master and submeter data, demand and consumption analytics, and fault detection and diagnostic alerts, all very powerful tools for optimizing building performance.
Coworking is another area whose technology has gone through a revolution in the last two years, and Yardi is devoting considerable energy to it. Today about 1% of commercial offices in the U.S. are tagged as coworking space but we believe the percentage could increase by an order of magnitude within a few years. Yardi made two acquisitions that brought us an intelligent coworking management platform, which markets short- and long-term use of shared space such as private offices, conference rooms and hot desks; and a network platform provider. These solutions comprise a one-stop technology shop for companies engaged in coworking.
As I said on the Realcomm panel, this is a great time to be involved in new-generation technologies that unify property owners, managers, tenants, investors and stakeholders in new and meaningful ways. Yardi looks forward to continuing to work with our clients and industry thought leaders throughout the process.
This Week's Sponsor
Yardi® develops and supports industry-leading investment and property management software for all types and sizes of real estate companies. Established in 1984, Yardi is based in Santa Barbara, Calif., and serves clients worldwide. For more information on how Yardi is Energized for Tomorrow, visit www.yardi.com.
Read Next