Feature
RE Tech | PropTech | CRE Tech: An Assessment of the Industry's M&A Activity
September 12, 2018 | Jim Young, Co-Founder & CEO, Realcomm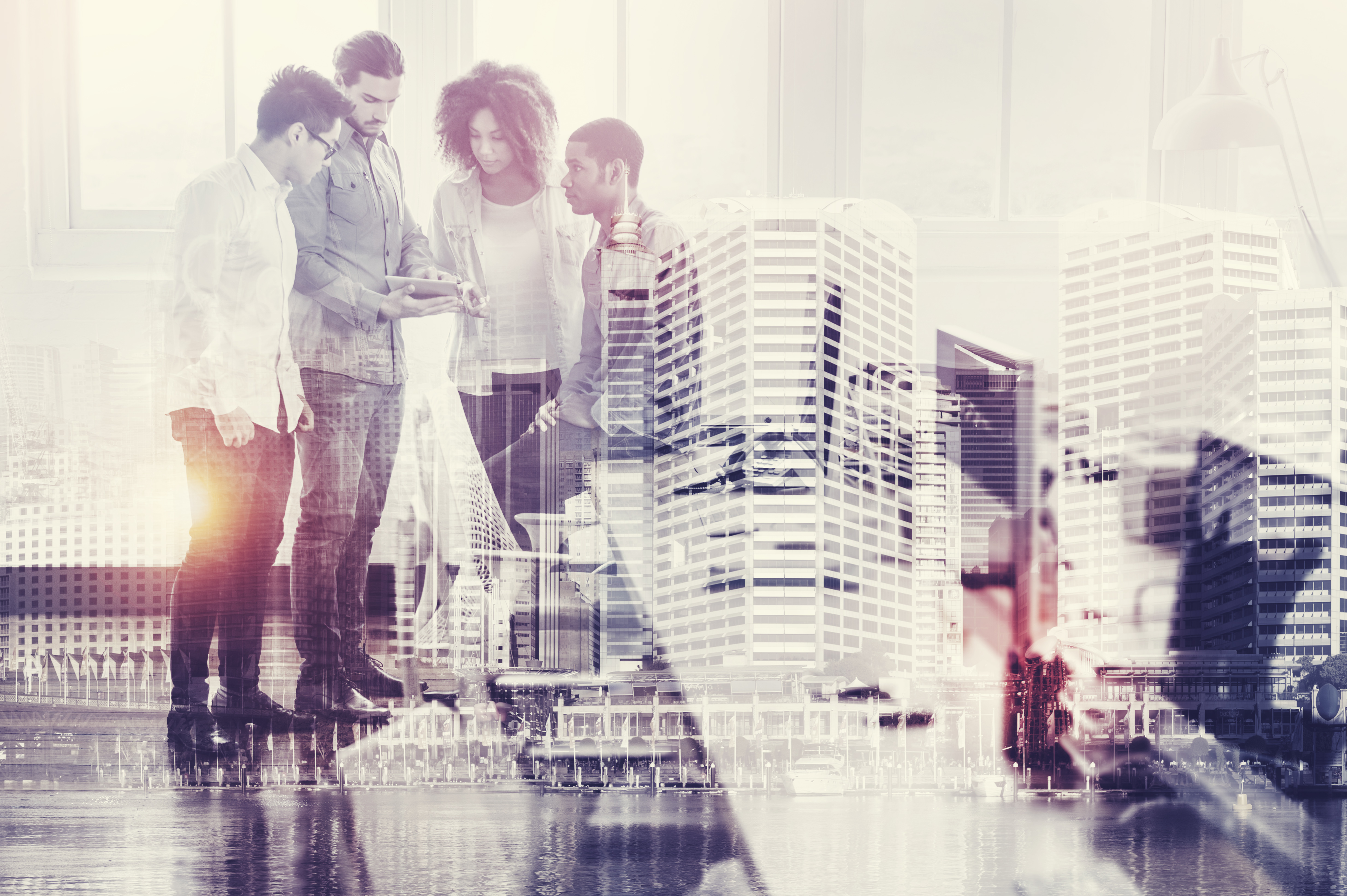 Since 2009, we have clearly seen more interest in RE Technology | PropTech | CRE Tech than any other time in history. Given the size and scope of real estate as an asset class, everyone is searching for the inefficiencies and broken business models that technology, automation and innovation can address.
The market is moving so fast that most have lost track of the amount of investments coming into it and the word 'billions' is thrown around with ease. To date, we know it is at least $15 billion resulting in over 3,000 companies now selling some type of technology and/or automation solution to the industry. We saw over $2 billion of 'new' capital at Realcomm|IBcon this past June from those seeking new companies and ideas to invest in. JLL Spark's recent investment in Dealpath for an undisclosed amount is a recent example. Dealpath was founded in 2014 and states they have over $500 billion worth of transactions on the platform representing hundreds of clients.
While much attention is being paid to the startup community and capital flow, the Merger & Acquisition (M&A) activity by established companies has been advancing at a steady pace. A good deal of the acquisition movement has been done by industry powerhouses such as Yardi, MRI, Costar, Siemens, CBRE, JLL and many others. However, Accruent's recent acquisition for $2 billion in cash was done by a company not familiar to our industry: Fortive.
What is interesting about most of the M&A activity is that the companies being bought are well established, mature organizations with clients and cash flow. The firms have experienced management teams and were acquired to fill a need of a larger enterprise suitor. The larger aggregator companies appear to be working toward providing end-to-end solutions that cover the ever-expanding application sets that automate real estate processes. Once these acquired companies are under the control of the enterprise companies, then integration, data integrity, seamless interface, resource leverage and ease of use can be achieved.
Some of the most notable and/or recent M&A that have taken place over the last few years have been:
The following represent the deals closed by the real estate industry's leading technology, automation, data firms and service providers that have been very active in their acquisition activity.
The most notable merger in our industry in recent years was between VTS and Hightower which was announced in November 2016. This was an example of two competitors coming together to create a situation where 1+1=3.
While we may not have identified each and every acquisition by established automation companies in our industry, the list we have assembled does illustrate some important trends.
Existing, mature companies have been, and should continue, to be active in acquiring companies

These existing companies are adding to their platforms and are expanding their "enterprise" capabilities

Single focus applications need to have a strategy for integrating into larger platforms

Most of the companies being acquired were established in their own right with experienced management, customers and revenue

Existing companies are good prospects to acquire CRE Tech and PropTech startups

Blending new ideas with established companies and their ecosystems seems to be working

We should expect to see more M&A activity as the industry continues to calibrate and mature
We are going to keep a keen eye on the M&A activity in Real Estate, CRE and PropTech over the next six to twelve months. We will focus on this topic as it relates to Corporate Real Estate and Facilities technology, automation and innovation strategies at ourupcoming CoRE Tech event in Silicon Valley on November 14-16 at the Santa Clara Convention Center.
The following is a description of the session being presented at an CoRE Tech 2018:
RETECH, CRETECH, PROPTECH Investments Expand – Navigating Hype and Reality
Since 2009, there has been an extraordinary wave of new investments in companies selling some form of technology and/or automation to the Commercial and Corporate Real Estate industry. The number ranges between $15 and $20 billion invested , this has resulted in a PropTech industry of more than 3,000 companies. This year alone we have seen another $2 billion added to the PropTech pipeline. While massive investment will inevitably result in some stunning innovation, it has also led to a large-scale sense of confusion. How to identify, vet, test, implement, support and integrate these new solutions into an existing Corporate Real Estate automation strategy is a formidable task and will be the focus of this timely session.
This Week's Sponsor
Yardi® develops and supports industry-leading investment and property management software for all types and sizes of real estate companies. Established in 1984, Yardi is based in Santa Barbara, Calif., and serves clients worldwide. For more information on how Yardi is Energized for Tomorrow, visit www.yardi.com.
Read Next