Feature
Advancements in CRE Process Automation Can No Longer Be Ignored
July 26, 2018 | Chuck Niswonger, President, NiceNets Consulting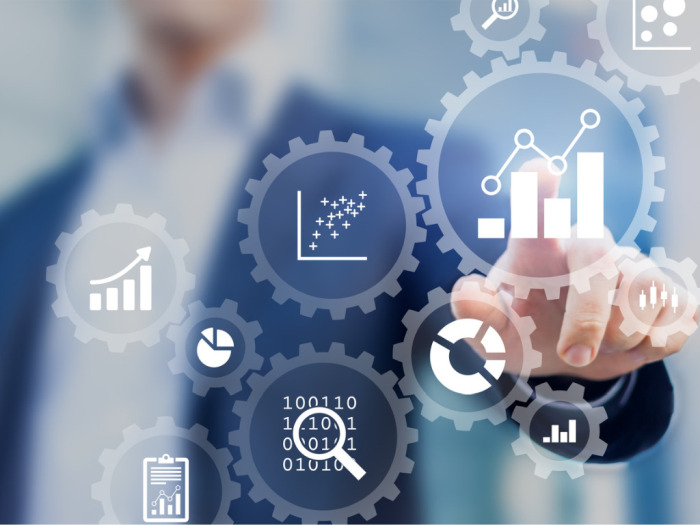 Highly effective business process automation and application/data integration solutions are no longer 'vaporware' or experimental technology that only the largest CRE companies can afford. In a 2017 survey of over 600 CIOs from a wide range of industries, 90% reported that their company either already had an application programming interface (API) strategy or would have one by the end of that year. We typically haven't seen that level of API strategic thinking with current commercial real estate clients, but innovators are emerging!
During this year's Realcomm Investment Management educational track, we included several sessions that highlighted success stories from vendors and actual case studies from clients who have unlocked new possibilities with real-time analytics, drill-down reporting, and self-service role-based dashboards. We saw real examples of working application integration implementations at companies such as New York Life Real Estate Investors and Brookfield Properties. They have been able to create bi-directional data integration between multiple systems without unique software customizations that might later impede their ability to upgrade legacy systems.
Ian Turnbull (CIO, First Capital Realty) presented two perspectives on their process automation efforts. Their OneStream implementation allowed FCR to establish several base dimensions for corporate performance including multiple hierarchies, multi-currencies, and multiple scenarios. They have reduced the risk exposure that comes with Excel models by consolidating multiple data sources using MagicSoftware for application integration. Established ERP vendors such as Yardi and MRI Software also highlighted their openness to third-party integrations, web services, and open API structures. Companies are definitely taking advantage of these innovative opportunities to bring systems and data together like never before.
New Implementations Taking an Agile Approach
Grant Wood (Juniper Square) confirmed that implementations are taking a much more Agile approach with clients seeing returns in as little as three weeks once the data has been absorbed into their system. Lisa Howat (Lionpoint) described financial modeling and application integration projects that were completed well within a three to four month implementation schedule. She discussed several modeling advantages over Excel using connected planning tools such as Adaptive Insights, Host Analytics, Oracle (Hyperion) and why Lionpoint's practice focuses primarily on Anaplan. Lisa highlighted the power of connected data using a centralized Data Hub and its flexibility to visualize historic and projected financials, define new data points, and manage adjustments. Role-based dashboards and reports allow for drill-down scenario building based on well-defined security levels for front office, middle office, and back office functions. Senior executives can now perform self-serve data analytics with fewer demands for customized reports built by analysts.
Lynn Peters (Retransform) discussed the trends they are seeing with companies that want to take advantage of these innovative data integration opportunities including a Voice Activated Virtual Assistant in an impressive demonstration by Inland Properties. Modern web service architectures have enhanced business processes (such as deal underwriting) that has been reduced from 40+ hours in Excel to less than one hour in AssessRE. Companies are establishing collaborative workflows leveraging multiple data sources such as deal templates in Dealpath.
Networking Workshop Output – Barriers to Gaining Project Approvals
Sponsors confirmed the long sales cycles they typically experience when trying to gain approval for a proof-of-concept. Companies are often hesitant to enter into an agreement with a vendor that commits resources (time, people, money) to new products. Working with experienced consultants and business partners can help reduce the time spent in the vendor selection process. Sharing information in networking events such as Realcomm can also help. The common benefits that were clearly demonstrated in these sessions seemed to indicate that companies would want to explore these solutions as soon as possible. Workshop participants brainstormed over 100 reasons as to why they would get resistance when trying to introduce these new tools. The following infographic describes the major categories that emerged from the collected data.
Conclusions and Recommendations
Nurturing partnerships, trust, and communication between senior leadership in all departments, including technology, can ensure that everyone understands the strategic direction and seeks out business solutions that promote efficiency, transparency, security, and compliance. Innovative tools that replace antiquated business processes can remove frustration, duplication, and waste at every level. Networking with innovators helps to avoid some of the landmines and introduces solutions with realistic expectations, measurable results, and cost-effective alternatives to the status quo.
This Week's Sponsor
Altus Group Limited is a leading global provider of independent advisory services and technology for the commercial real estate industry, including ARGUS® software solutions. For over 25 years, ARGUS® products have been the industry standard for creating cash flows and valuations helping thousands of commercial real estate professionals gain transparency into their property assets, manage risk and optimize their portfolios. Real estate investors, asset and portfolio managers, lenders, brokers, appraisers and other commercial real estate professionals use ARGUS to facilitate transactions and communicate value. For more info, visit www.altusgroup.com.
Read Next