Partner Content
Software is Eating the World – Get Your Piece of the Pie
June 21, 2018 | Matt Eggers, VP, Yardi Energy, Yardi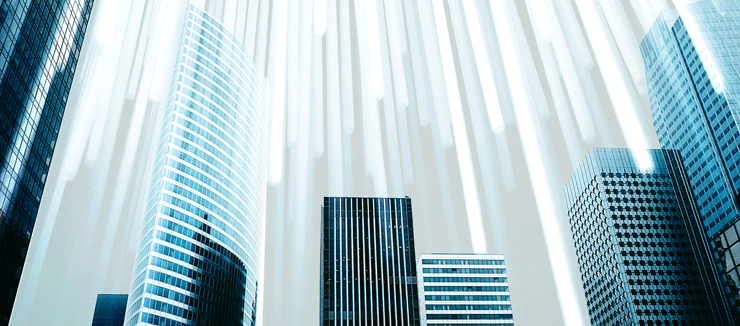 Software is undoubtedly changing the way that we interact with the world around us. We are no longer restricted to pizza and Chinese food delivery; DoorDash and others bring a diverse range of fine dining to our doorsteps. Kroger ClickList offers curbside grocery pickup, allowing us to bypass lines at the grocery store. Waze gathers traffic history to let us know how to skip the traffic jams. Yet commercial real estate is one area where the efficiency and power of software is not evolved to its fullest.
When it comes to technology, commercial real estate is sometimes the last real estate sector to the table and the slowest to adopt. But the excuses are getting fewer and the value has become harder to ignore. Anant Yardi, founder and owner of Santa Barbara-based Yardi, explained in a recent general session presentation, "For me, change is incremental. It's not always disruptive. Change is something we have to count on. If you are successful in making small steps over the course of time, you will be successful."
The proof is in the pudding. Companies like Kilroy Realty Corporation, with Sara Neff as its Senior Vice President, Sustainability, have grabbed on to new innovative technologies and used them to their benefit: in just four years, she took Kilroy from having no sustainability program to winning awards, reducing their carbon footprint and saving money.
But not everyone has the foresight or risk-tolerance to be early adopters of technology that runs on artificial intelligence, smart IoT components, and other new innovations. The technology is sometimes hard to understand, so building operators and engineers may be reluctant to trust these new systems. Of course, these professionals bring their intelligence, experience and personalized knowledge to bear on the challenges they face. But as in any industry, when it comes to tasks like computing and analyzing data, software wins.
Yardi Pulse®, for example, uses artificial intelligence to analyze and automatically reset some HVAC setpoints every 30 seconds. A diligent building engineer may make similar adjustments once per day, once per season or even less often. Daily adjustments can make their building run well, but Pulse Active EE can crunch more data faster, continuously responding to real-time conditions to make the building even more efficient, substantially improving the owner's bottom line and the comfort of building occupants.
Similarly, Yardi® Elevate delivers in-depth operational data and predictive insights with recommended actions to elevate asset performance. Property owners and managers can stop wasting time worrying about the health or value of their properties and instead gain unprecedented portfolio visibility, maintain data integrity, and reduce risk to close deals faster, complete projects on time, and hit forecasted returns.
Easy access to data and some level of automated control works in the favor of building managers and just makes sense, so why aren't all building engineers and asset managers embracing the software that can make their jobs easier? There may be three very human reasons for this resistance.
RESIST THE RESISTANCE
There may be an underlying fear that better and smarter software threatens job security. But don't forget, that while software is able to crunch numbers and analyze data faster than humans, only humans can implement and use these software tools. With more information at their fingertips, employees can perform their jobs better, establishing themselves as irreplaceable assets for their organization. Chess computers have been able to beat the best human players for decades, but a computer teamed with a chess expert are to this day able to beat the computers!
Pride is another factor. Engineers excel at what they do because they take pride in their intimate knowledge of the structure and its systems. Introducing artificial intelligence software may feel like handing over part of that relationship to a stranger. The reality is that management software offers engineers a more in-depth knowledge of their property's or portfolio's strengths and opportunities and effectively gives a smart team some extra "hands" they can put to work.
Lastly, there is disbelief. Software algorithms and artificial intelligence are hard to understand and it is a challenge to grasp what they can accomplish before experiencing it firsthand. Employees may ask themselves some very serious questions: How do I know the software will catch errors that I could have identified? How can I see what's happening behind the user interface – is it a "black box?" What if I advocate for the software but it doesn't perform well? Can I guarantee the expected ROI?
The key here is research and understanding – and picking a vendor that can answer these questions and alleviate concerns. Identifying and resolving costly errors can turn the humble engineer into a rock star with leadership. Reputable software companies are equipped with successful case studies that prove the value of the software in a wide variety of conditions.
The best reason to overcome the fear of adaptation is simple: resistance is futile. Companies are realizing greater success with the aid of innovative property, energy, and asset management software. As these systems continue to advance and prove their value, they will inevitably become best practice in the same way that typewriters gave way to Microsoft Word.
EMERGE AS A CHAMPION
In the biographical film Hidden Figures, Dorothy Vaughan is a mathematician and programmer at NASA in the 1960s. She discovers that the impending installation of an IBM computer may threaten her team's jobs as "human calculators." Rather than giving up in fear or setting up her team for failure, Dorothy takes action. She borrows a book on FORTRAN and learns how to work with the IBM system. She becomes an asset for her organization and is promoted to lead an even larger team that harnesses the new power of computers.
The moral of the story: get ahead of the curve. Rather than resisting technological advances, embrace them and their benefits to emerge as a champion for your organization. Let your asset manager know that you have discovered tools that can propel your organization to success. Every step forward counts – and you can get the credit.
Change is inevitable. Being proactive in the face of technological advancements will help your organization adapt to change gradually and thoroughly, rather than scrambling to adapt to several changes at once.
Soon, the commercial real estate industry will be divided into organizations that can manage the curve and those that cannot. Those that can see enough into the future to invest in the necessary skills and tools will thrive. Those who resist change may be left behind.
This Week's Sponsor
Yardi® develops and supports industry-leading investment and property management software for all types and sizes of real estate companies. Established in 1984, Yardi is based in Santa Barbara, Calif., and serves clients worldwide. For more information on how Yardi is Energized for Tomorrow, visit yardi.com.
Read Next