Feature
Pandemic Pulse Check
July 14, 2022 | Kay Sargent, Senior Principal, Director of WorkPlace, HOK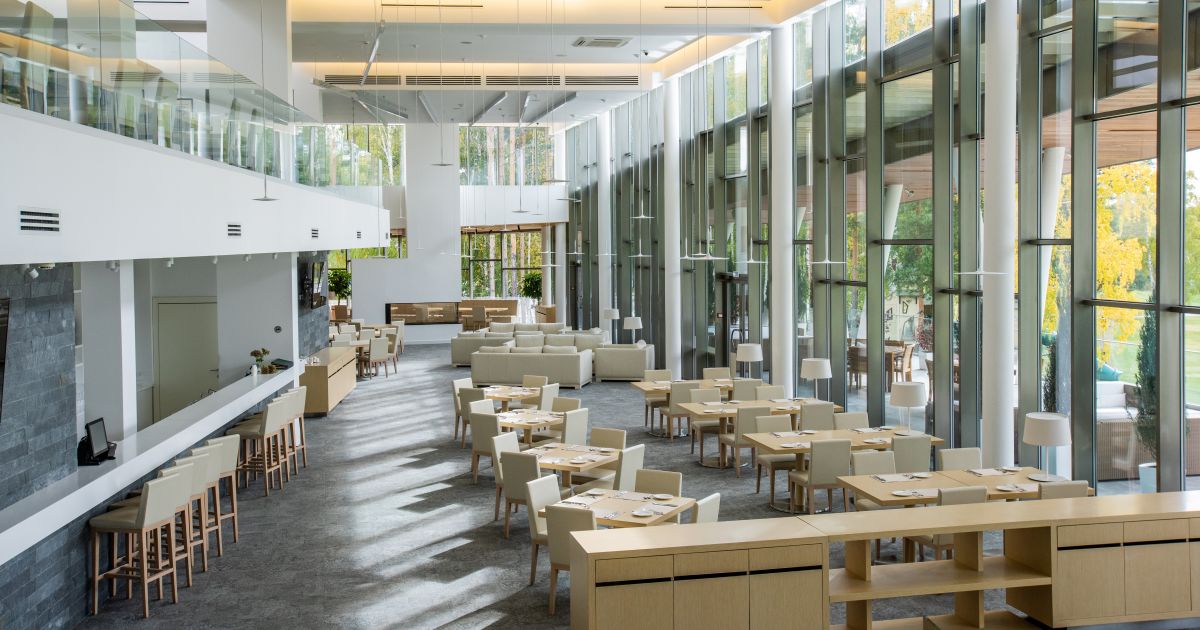 We've been watching as the nation again grapples with getting students back in school due to the ramifications of remote learning, hailed by most as a failure. There's already a name for kids being impacted by the epidemic - 'Covid kids' – and they have been dubbed 'Generation C'. I can't help but think of the parallels between the remote learning experience and remote work, especially for those just entering the workforce. After all, the transfer of knowledge doesn't stop once you graduate. And many would argue that they learned more in the first few years of working than they ever did in school.
Yes, some have thrived in remote environments, but many have not. And we have yet to realize the full impact of this massive shift in work habits. At this point there are many people, estimated to be up to 25%, that have never met their coworkers in person or been in the corporate office. Many have been hired and fired during the pandemic and even more have retired or resigned to pursue other opportunities. Many of those that are just entering the workforce have never attended an office outing, gone to a happy hour with coworkers, had lunch together, traveled on a business trip together, or had a casual conversation over the water cooler with a colleague.
Clearly there are some key differences between students and the workforce, understanding the latter are more mature and adept at using technology. But there are some key similarities. Isolation, loneliness, and burnout afflict people regardless of their age. As can a lack of infrastructure or proper environments; and lack of mobility and stimulation due to stagnantly sitting in one place all day stuck on virtual calls. The distractions from being in tight quarters with others. The impact of no separation, mentally and physically, between environments. All these things have shown to have a negative impact on remote learning, but they impact remote working for many as well.
Studies and surveys have shown it tends to have a bigger impact on younger workers. And perhaps a bigger concern is the lack of live interaction, transfer of knowledge, mentoring and coaching. Hence, the new generation of workers may not be able to develop work habits, connections and knowledge that will help them going forward leaving a lasting impact on them for years to come.
The Question of Productivity
There have been many discussions around whether people have been able to be productive or not while working remotely. But that's not the only thing we need to consider. We need to assess the quality of what is being produced. We need to consider if we are producing things that matter and if they are as advanced as they could be had more input from others been available. We need to think about the impact of so many people multitasking and being half engaged while stuck on virtual calls hour after hour.
Social Capital
We need to consider the impact of the erosion of social capital and the loss of interaction that builds bonds, trust, loyalty and enables the transfer of knowledge that ultimately leads to innovation and staying relevant. Because we've learned that even though we can connect via zoom, the social interaction and connection isn't the same as when you met them in person or have met in the past. People are more stilted and controlled when they know they're being recorded, and we tend not to fully understand the body language and messages being sent by people if we have never met them in person. Hence, we tend to hold back.
Empowered Workforce – The Good, the Bad and the Likely
Right now, we have a very empowered workforce. On one hand, that's long overdue. But we also need to ensure that our businesses thrive and are successful. That is often overlooked in strong economies, but the prosperity of companies can't be forsaken. Our livelihoods depend on it. Many people are burned out. That's no surprise considering the toll this extended period of uncertainty and loss that many have faced. But it can also be attributed to extended periods of sitting stagnantly in one spot, virtually hour after hour, with no break or separation of work and life.
All that has many rethinking their options. But many people are acting on what they have been experiencing while working remotely, not what is likely to emerge in the coming months or year. People aren't necessarily thinking about what is right for the collective or the business. Or what the experience will be once others have returned to shared spaces. But history and experience have shown us that remote workers tend to feel disconnected from their colleagues. Often being out of sight equates to being out of mind and can impact professional development and advancement.
But regardless of what past precedent has taught us, this is something that people are going to have to experience and learn for themselves. Especially since some leaders that have spoken up about what they feel is the path going forward have been vilified as out of touch and lacking empathy. We're all going to have to have patience as people navigate this for themselves. And we need to realize we're in the middle of an evolving situation and the storm has not yet passed. There will likely to be more surprises along the way.
I understand people are feeling apprehensive after everything we've been through. Many have argued that people don't like change. I don't think people dislike change as much as we think. It's transition that people hate. And right now, we are all in an extruded transition with no clear end and no clear result in sight. But going forward, as things settle and people return to work, inequity is likely to surface again.
The Wild West of Hybrid Working
We also are still in the wild West days of hybrid working. Although some companies have been doing this for decades, for most it's new. Hence the needed regulations, guidelines and policies have not caught up to where we are. But going forward companies will need to grapple with some key issues. Will people that relocate get paid less? What are the tax ramifications of remote workers? Who pays for travel? Should travel to the office be done on personal time or company time? Who pays for your home office set-up? Do companies pay a portion of remote workers' living cost? And who is liable if things happen there?
In the coming year we are likely to see rules around all these issues, but the impact goes deeper than that. Security is a concern, and we must grapple with the fact that most of our homes are not as sustainable as our corporate buildings, hence our utility bills will increase, and overall sustainability could diminish. And the reduction of workers traveling to Central Business District will impact our cities, services, and transit systems. In anticipation of that, some have recommended that companies be charged an additional tax on all remote workers to cover the loss of revenue for our urban settings. Many of these issues also create a sense of inequity between staff and issues will emerge when people feel they aren't treated equally, and resentments grow.
Purpose of Place
Not only do we have to address the policies and procedures that go along with managing the emerging hybrid workforce, but we also need to reimagine the workplace. We need to reconsider the purpose of place. We need to design spaces that are enticing and offer something they can't get at home or in other places. Workplaces can provide ergonomic settings that counter the impact of people sitting stagnant in one place for months. Shared spaces can offer advanced technology and tools that enable better user experiences, and/or the energy and buzz that we as social creatures thrive on, or the ability to have chance encounters between colleagues that virtual calls don't provide. Shared spaces can also provide access to amenities and services such as tech-support or learning, training, and professional development opportunities. They can also provide access to a company's greatest resource, their people, and the ability to cross-mentor, connect, collaborate, and socialize. But we need to ensure that we're not just returning to a diminished version of the old workplace. We need to ensure that spaces aren't sterile, and that people aren't relegated to sitting in one place all day on virtual calls. If that's what we are returning to, then why leave the house?
Going Forward
Honestly, I'm worried. After attending multiple industry conferences, I am both disheartened and encouraged. On one hand, many people think the key takeaways from these conferences was that nobody had any answers. That's disheartening, and frankly I think it's a cop out because we've learned a lot during the pandemic, and we knew a lot coming into it. But on the other hand, many companies are looking to embrace a period of testing, piloting, and experimenting with different scenarios. That is encouraging and long overdue. We need to leverage the knowledge and lessons learned we already have. We need to embrace the opportunity to test and pilot. And we need to have the courage to lead and the patience to continually evolve going forward.
This Week's Sponsor
Milesight IoT is a fast-growing and innovation-driven technology company with a focus on 5G, AI, IoT and LoRaWAN. With advanced IoT insights, the company is committed to driving next-level technology innovation and business efficiencies in an actionable and locally adapted way. For more information, please visit www.milesight-iot.com.
Read Next