Feature
Realcomm Live Showcases Industry's Most Innovative Intelligent Building Projects
May 20, 2021 | Nancy Stone, Managing Partner, SVP Operations & Events, Realcomm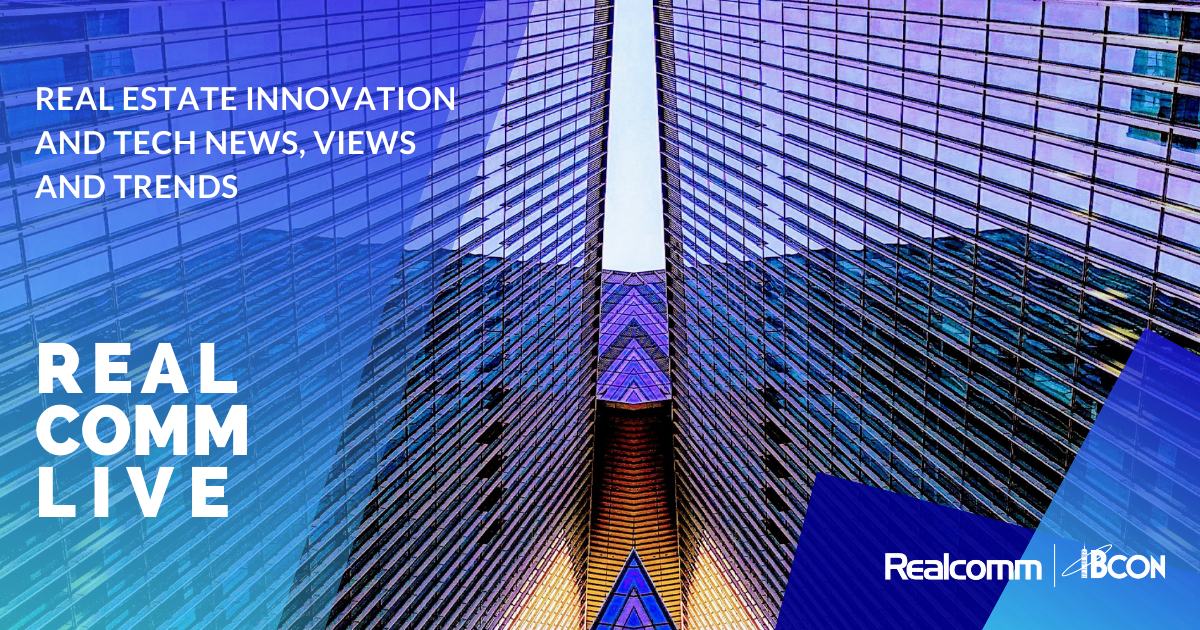 Each week Realcomm Live speaks with influential industry leaders and subject matter experts about top-of-mind topics impacting the commercial and corporate real estate industry. We also showcase some of the industry's most successful and notable smart building projects.
The following five projects highlight exciting technologies and innovations that are setting new standards in building design, the use of PoE low voltage power, 5G and CBRS, AI, IoT, data strategies, sustainability, health and wellness, and more.
Milan Innovation District (MIND): Innovation at Human Scale
Visit the new global innovation district in Milan. MIND, the Milan Innovation District, is a unique living lab in Europe that is setting new standards in technology, sustainability, wellness, safety and "Innovation at Human Scale."
Guests: Andrea Ruckstuhl, Head of Lendlease, Continental Europe and Susan Constantine, Head of Podium at Lendlease Italy
Innovative Digital Districts: NATIONAL LANDING
National Landing is poised to be one of the most innovative digital districts in the world! Learn how an investment in next-generation connectivity infrastructure and technology will establish this D.C. area as the first 5G smart city.
Guest: Vardahn Chaudhry, JBG Smith
Delivering Power Over Ethernet: The Sinclair Hotel Fort Worth
PoE is the latest innovation to help make "DC powered" building a reality. From guest experience to business operations that incorporate the latest in AI, IoT and data strategies, The Sinclair Hotel in Ft. Worth is the first truly low-voltage connected hotel in North America.
Guest: Farukh Aslam, CEO and President, Sinclair Holdings
At the Intersection of Building Science and Data Science
Fifth & Dinwiddie is a sustainable, passive housing project where developers balance first-costs with aggressive building performance goals and long-term operating costs to achieve attainable, sustainable, tech-enabled housing.
Guests: Derrick Tillman, Bridging the Gap Development, Donny Walker, Newcomb & Boyd and Craig Stevenson, AUROS Group
Attainable, Sustainable, Tech-Enabled Housing
MultiGreen intends to build 40,000 units of attainable, sustainable, tech-enabled workforce housing apartments. Partnering with RealFoundations, they are establishing a scalable operating model and robust technology platform to support these development goals.
Guests: Randy Norton, Founder and Chairman of the Board, MultiGreen and David Stanford, Enterprise Managing Consultant, RealFoundations
This Week's Sponsor
Smart Technology. Smart Equipment. Smart Solutions. Embracing open software and hardware platforms, Lynxspring develops and manufactures innovative edge-to-enterprise solutions. We enable better building automation, energy management systems, control systems and IoT applications. Deployed in billions of square feet of commercial buildings across North America, Lynxspring's solutions simplify integration, interoperability, and help connect your building's data. www.lynxspring.com
Read Next