Partner Content
How CRE Leaders Can Embrace the New Hybrid Workplace
May 13, 2021 | Tiffany Rivers, VP of Marketing, iOFFICE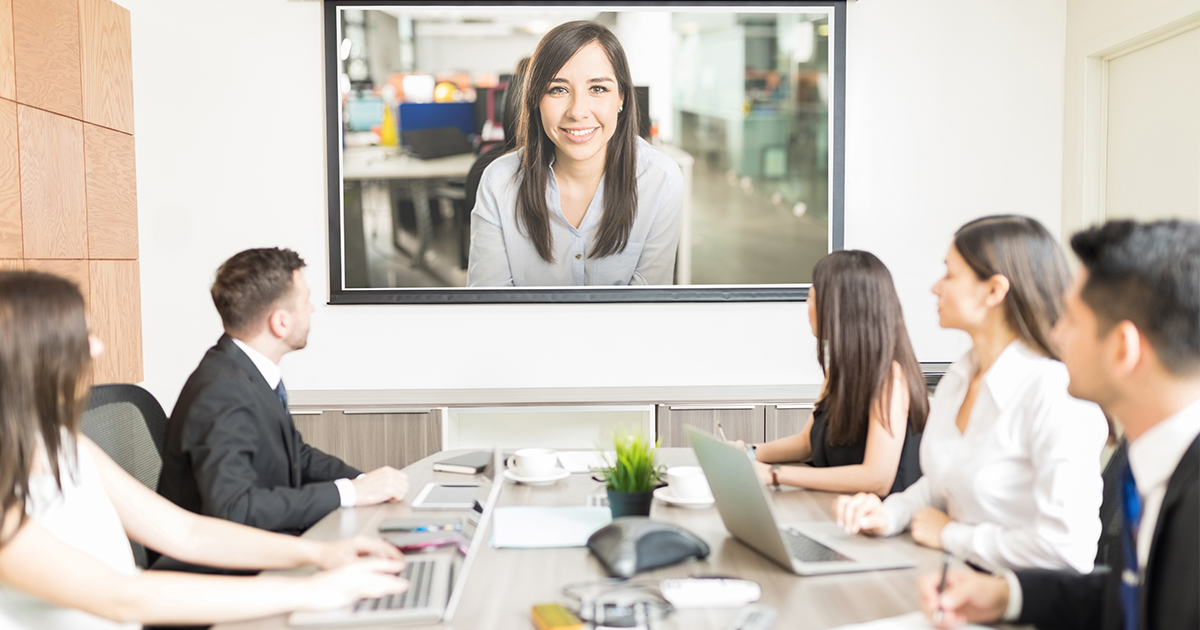 The hybrid workplace isn't new, but it's likely to become the new normal.
About two-thirds of global organizations expect all their employees to have access to an office by the middle of this year. While employees are eager to return, they've also become accustomed to working remotely over the past year.
Sixty-seven percent want to split their time between home and the office, according to CBRE's Future of the Office survey.
For corporate real estate leaders, that means making a fundamental shift in strategy and embracing the hybrid workplace. Here's a closer look at what that means and four strategies that can help.
What is a hybrid workplace?
A hybrid workplace is one where employees divide their time between working in the office and working remotely.
Ashley Whillans of Harvard Business School refers to this model as the ŗ-2-2 workweek" - three days in the office, two days at home, and two days off. She suggests it's the perfect compromise between flexibility and structure. It allows employees to collaborate and socialize in person while also giving them a break from their daily commute and time to focus on deep work.
In a hybrid workplace, employers need fewer dedicated desks. Corporate real estate leaders can achieve significant savings with reservable workstations that accommodate several people each week instead of just one.
Research by Global Workplace Analytics found an employer in the United States can save $11,000 for each employee who works remotely two to three days a week.
How can CRE leaders implement successful hybrid workplaces?
1. Consider the home-hub-spoke model
In addition to giving employees greater flexibility to work where they choose, 73% of companies who responded to the CBRE survey anticipate supporting balanced workstyles. That means allowing employees to work from a variety of different spaces, such as satellite offices, coworking spaces, the company headquarters, and public spaces like cafes.
Consulting firm HOK refers to this as the "Hub-Home-Spoke" Model. It's the idea that as the needs of the workforce change, corporate real estate strategies should adapt accordingly. That means reconsidering the purpose of every space and ensuring it has the right design and amenities to support that purpose.
As you look at your real estate portfolio and your company's needs, consider how employees were using your space prior to the pandemic. What were the average occupancy rates for each building? Which buildings, floors, or rooms were underutilized? Are there opportunities to combine departments spread across multiple floors or buildings into one to reduce costs?
Think about how employees' work habits have changed, too. If half of your workforce has a significant commute to your corporate headquarters, they won't be eager to make that drive daily after more than a year of working remotely.
In that case, you may want to consider reducing the size of your headquarters and leasing several coworking spaces closer to where they live.
2. Adopt flexible seating strategies
Flexible seating strategies make it easier to align your office space with the needs of your workforce. For instance, if your sales team spends half their week on the road, you could reduce the number of desks in that department by allowing them to reserve desks as needed.
Accounting and consulting firm Ernst & Young did that when it moved into a new location in downtown Cleveland. A large percentage of the workforce spent the majority of their time traveling, so the company eliminated private offices and assigned them to a desk hoteling pool.
Making this change along with other workplace design updates allowed the company to eliminate 100,000 square feet of office space while adding 200 employees to bring its workforce to 1,300.
Unlike informal strategies like hot desking, where employees sit at any available workspace, desk hoteling gives your workforce more structure. It also provides you with valuable data you can use to further optimize your space according to need.
3. Invest in the right workplace technology
A hybrid workplace won't work for anyone without the right technology. First, you need space management software that allows you to adjust your real estate spaces and seating arrangements as quickly as your needs change.
You should be able to instantly reconfigure workspaces for appropriate physical distancing so you can reopen safely now, then update them as the CDC relaxes its guidelines.
To make it easy for everyone to navigate your new office spaces, you also need:
These technologies bridge the gap between virtual and physical workplaces, ensuring all employees can connect with each other and collaborate efficiently. The goal is to create a frictionless experience for employees and visitors at every touchpoint.
4. Use sensors to optimize space utilization
Occupancy sensors enable you to collect real-time data that reveals how employees are interacting with your new office environment.
You can track crucial office space occupancy metrics, such as:
Available capacity by floor
Meeting room utilization rates
Average desk occupancy
Peak utilization by space
Peak frequency by space
This data helps you continuously optimize your environment and better forecast future space needs. It also gives you a more complete picture of your real estate portfolio.
Analyzing occupancy and utilization data with iOFFICE's space management software allows you to recognize trends and act on them quickly.
If you notice that almost every desk is occupied every day but there are private offices that are consistently vacant, you can reconfigure those spaces.
You can even connect daily occupancy data with your facilities maintenance software to clean your office more efficiently.
iOFFICE brings all your real estate portfolio data into one place so you can monitor the metrics that matter most – like total costs per square footage and target utilization versus actual utilization. You can even create a forecast of your future needs, based on current data and anticipated growth.
If you're ready to make the most of your hybrid workplace, iOFFICE can help. Learn more about how our solutions give you full visibility into their portfolio so you can take advantage of flexible seating strategies, reduce costs, and improve the workplace experience.
This Week's Sponsor
iOFFICE creates the most responsive, frictionless workplaces everywhere through space planning, employee experience, and asset management SaaS solutions. Our cloud-based, open-API platforms and mobile apps help businesses of all sizes connect data, people, and things wherever work takes place. Facility and workplace leaders leverage our namesake next-generation IWMS for insights to enhance experiences and scalability of their real estate portfolios. iOFFICE also provides ManagerPlus, an enterprise asset management solution, user-friendly maintenance tool Hippo CMMS, and simple space booking and visitor software Teem. See why leading organizations choose iOFFICE software to optimize their spaces and assets at www.iOFFICECORP.com.
Read Next