Partner Content
WiredScore Releases Smart Building White Paper Ahead of Its Launch of Smartscore, Its New Smart Buildings Global Certification
April 15, 2021 | Arie Barendrecht, CEO & Founder, WiredScore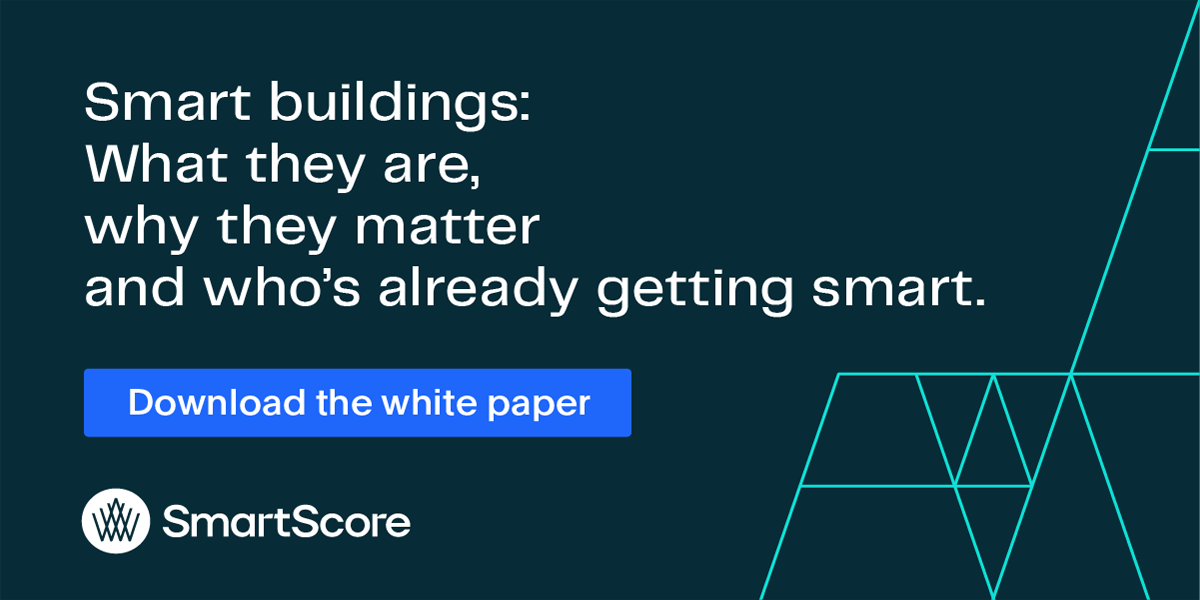 For the past eight years, WiredScore has been demystifying the complex world of technology in the built environment. Within that time, the real estate industry has evolved considerably, and so have user expectations. There now exists a demand for more inspiring, sustainable, cost-efficient and future proof spaces, all under the banner of smart buildings.
The world is getting smart. We depend on all forms of smart tech: smart phones, smart TVs, smart watches and others. And our buildings are following suit. Despite the technological advancements of the time, up until now there has been no unanimous consensus on what constitutes a smart building. For this very reason a new, global product designed to define, identify and certify smart buildings was created – SmartScore and launching on April 20th.
Created in collaboration with the owners and users of the world's most advanced properties, it is designed to champion cutting-edge technology in real estate. It sets the global standard by identifying best-in-class smart buildings that deliver exceptional user experiences, drive cost efficiencies, meet high standards of sustainability and are fully future-proof.
The prevalence of smart technology brings with it a new set of challenges to real estate. Now, landlords and developers must navigate a complicated arena to understand, measure and improve smart buildings. It requires a combination of industry expertise and a global vision to provide a clear and distinct method of identifying and certifying a smart building.
The product is designed to bring much-needed clarity to the market, giving landlords, suppliers and tenants the information and confidence, they need to make informed decisions regarding the smart spaces of today, and tomorrow.
Ahead of the product launch, a white paper on the topic of smart buildings and smart technology has been written. Our future is smart, that is undeniable, yet it's important that that smart future has clarity and that we understand the direction that it is going in.
With so many siloed voices in the smart space, the smart building white paper brings the voices of many industry leaders together in one place, to both define and further-understand smart buildings and the purpose they will serve in our future society.
The document champions forward-looking landlords and developers who have already implemented smart technologies with success, featuring the likes of EDGE, Gecina, Art-Invest Real Estate, PGIM and many more. It analyzes both the want, and need, for smart buildings, and it provides some much-needed direction for the smart buildings sector; because, if the built environment is to become properly smart, the industry must be unified in its classification and understanding of smart buildings.
This Week's Sponsor
WiredScore launched in 2013 in partnership with Mayor Bloomberg and the City of New York. Since then, over 650 million square feet of commercial and residential space has been committed to WiredScore certification, impacting 6 million people across 10 countries. For more information on WiredScore, SmartScore or to find WiredScore and SmartScore certified buildings, visit: https://wiredscore.com/.
Read Next