Partner Content
3 Ways to Seize Corporate Real Estate Opportunities This Year
March 25, 2021 | Chad Smith, VP, Product Strategy, iOFFICE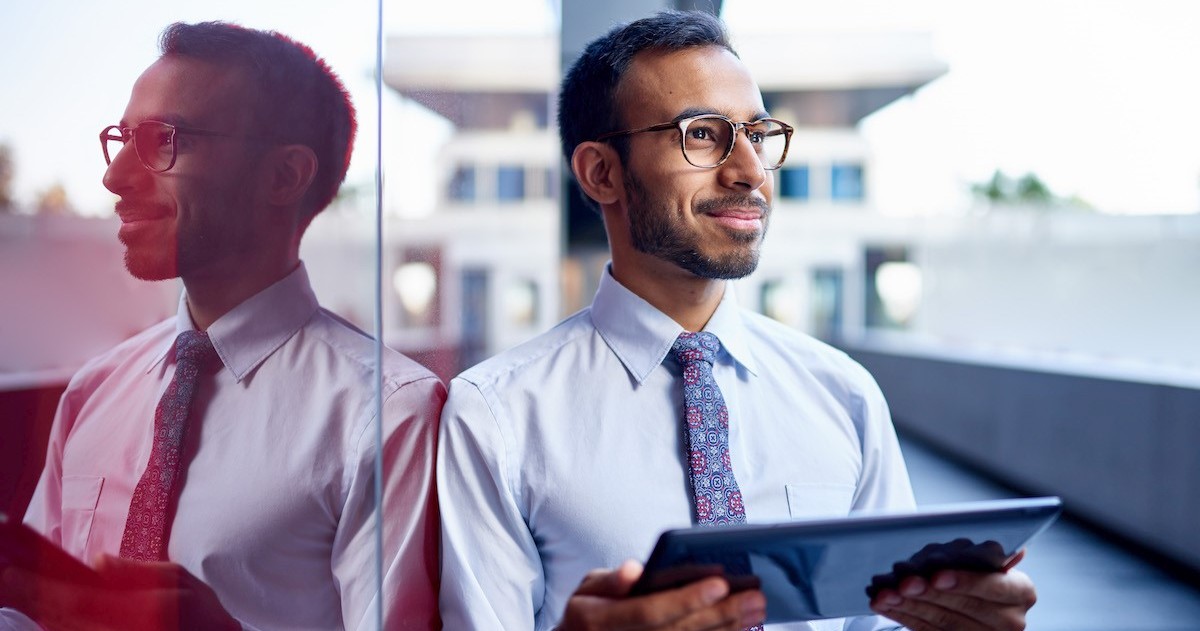 There's no question the pandemic disrupted the corporate real estate market, but it also uncovered new opportunities for CRE leaders.
60% of corporate real estate professionals reported they are aggressively pursuing contraction, consolidation or exit plans as a result of COVID-19, according to CBRE's Future of the Office report in September. Additionally, 74% had paused expansion plans and 52% had paused office relocations. Many also delayed capital improvements not related to the pandemic.
Although the majority of companies expect to return to the office by summer, no one expects to go back to the way things were.
But that's not necessarily bad news. Many organizations already offered employees the option to work remotely, and more than half already planned to adopt some level of unassigned seating; the pandemic simply accelerated those plans.
This presents new challenges, but with the right approach, corporate real estate leaders can use them to their advantage.
As you re-evaluate your portfolio this year, here are three ways to set yourself up for success.
Take advantage of flexible office space strategies
Although many employees have become accustomed to working remotely over the past year, Gensler research shows 70% want to spend three to five days in the office after it reopens.
Employers are exploring new ways to create a "hybrid workplace" that allows everyone to collaborate in person without sacrificing the flexibility they've come to expect.
As a corporate real estate leader, you should be considering flexible office space strategies that support these goals.
56% percent of leaders who responded to the CBRE survey said they plan to use these strategies to help them manage uncertainty and minimize costs and risks. One easy way to improve the flexibility of your existing spaces is to implement desk hoteling. By eliminating assigned seats and making workstations reservable, employees can come and go as needed. At the same time, a desk booking system gives you full transparency into space utilization so you can make adjustments accordingly.
If you notice one of your buildings has an average occupancy of only 10% on Fridays, you might consider opening only four days a week or finding other tenants to use it on those days.
Considering how much the pandemic has changed commuting habits, you may also want to explore adding coworking spaces to your portfolio.
Recently, JLL's Future of Office Demand report predicts a slower re-entry to offices located in areas that are dependent on public transportation. However, these spaces are typically closer to social opportunities and amenities that will make them enticing as people begin to return. Many workplace leaders are considering supplementing these centrally located offices with smaller spaces closer to employees' homes. This gives them access to an office environment without a long daily commute while allowing them to maintain a sense of community at a company's headquarters.
Make your buildings a destination of choice
Because many employees will no longer be required to work in an office every day, their expectations have changed. When they do return, their most basic need is to feel safe. They expect their employer to reconfigure spaces for physical distancing, conduct wellness screenings, and increase cleaning and sanitization.
As a larger percentage of the population becomes vaccinated and concerns about COVID subside, employees want to work in an office that inspires them, promotes collaboration, and supports their long-term well-being.
They expect to use the office more like a hotel, coming in for specific purposes and looking forward to certain amenities. To make your buildings a destination of choice, you need to consider every aspect of the employee and tenant experience.
Do you have a process for managing secure access for employees and visitors?
Does your office design include a variety of comfortable spaces where employees can meet and also work quietly without distractions?
Are you paying attention to air circulation and humidity levels?
Do employees and tenants have access to self-service technology that helps them navigate your buildings, manage reservations, and make requests?
While reducing costs has traditionally been the top priority for CRE leaders, Verdantix principal analyst Susan Clarke said improving the comfort and well-being of employees are now the biggest concerns.
By making your buildings a destination, you can elevate your real estate beyond an expense to a source of profit.
Develop a roadmap for PropTech investments
A company's ability to adopt digital transformation is a strong indicator of its future success, according to Deloitte's 2021 commercial real estate outlook.
Unfortunately, many CRE leaders believe their company's real estate technology is more advanced than it actually is.
Over half of corporate real estate executives who participated in Deloitte's survey said the pandemic uncovered critical deficiencies in their companies' digital capabilities that have kept them from fully implementing new initiatives.
As new PropTech emerges and becomes more intertwined into corporate real estate operations, this digital divide will only continue to grow.
That's why it's critical to evaluate your existing technologies and develop a plan for future investments.
Before you can begin to take advantage of any new technologies, you need real estate management software that gives you full visibility into occupancy, costs and space utilization.
You need to be able to forecast different space and seating scenarios and see how they will impact your portfolio. You also need to be able to make adjustments as fast as conditions change.
With iOFFICE, you can consolidate real estate data from multiple sources into a single platform. You can see the metrics that matter most to you, instantly create new floor plans for physical distancing, and plan and execute office moves. The platform integrates easily with sensors and other building management technologies to give you additional insights and capabilities.
Although the way employees use the office has changed, demand for high-quality office space hasn't. For corporate real estate leaders who have access to real-time data and technology that helps them adjust to changes as they happen, the opportunities are endless.
This Week's Sponsor
Founded in 2002, iOFFICE is the leading provider of next-generation workplace experience and asset management solutions. The company empowers today's connected workspaces with agility, mobility and customization through a highly intuitive SaaS platform and employee-facing mobile app. By creating scalable, connected experiences, iOFFICE helps growth-oriented organizations optimize workplaces and streamline technology stacks. For more information, visit www.iOFFICECORP.com.
Read Next