Partner Content
Analyzing the Effect of Coworking Space Closures
March 18, 2021 | Brian Sutherland, VP, Yardi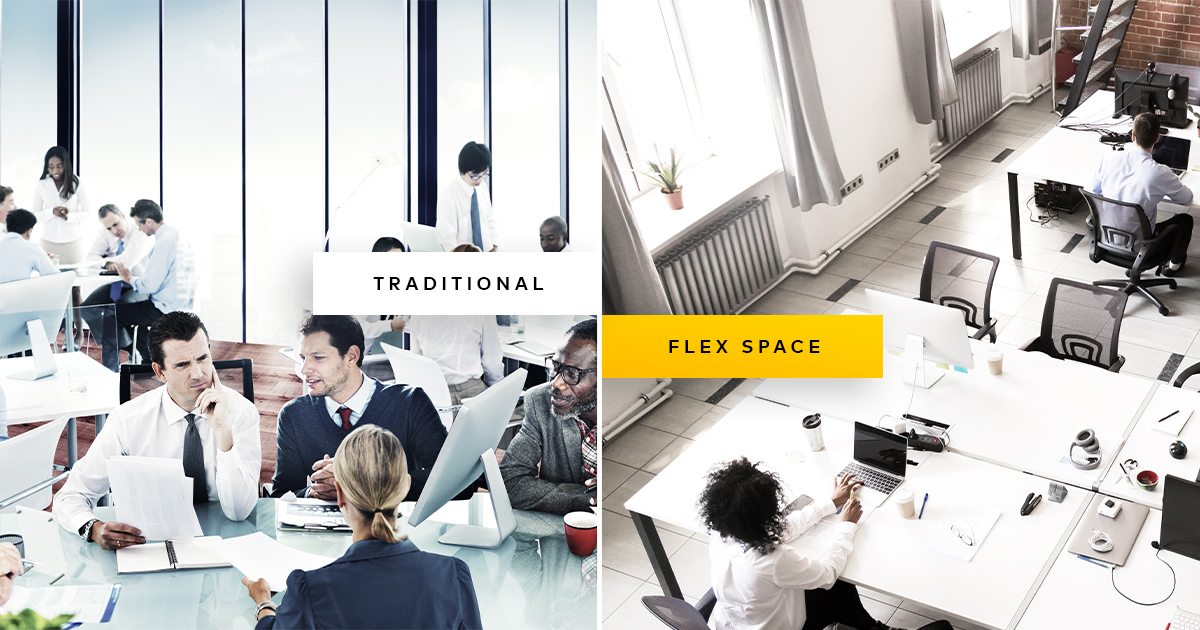 The pandemic has affected the flexible workspace industry more directly than the traditional office market. Coworking and flexible spaces rely on common areas, personal interaction, meeting room usage, events and shared desk space as their core business model. Responding to COVID-19 protocols, however, meant coworking spaces have had to significantly adjust their offerings.
Many spaces have reopened with restrictions such as extra spacing between desks, closed off common areas, limited or no events and enhanced sanitation in meeting rooms. However, the biggest names in the industry have been hit extremely hard by the pandemic, including WeWork, which exited four leases in Manhattan in the span of weeks in January. New York City as a whole is seeing only about 20% office occupancy, with that number very slowly rising as restrictions ease and vaccinations progress.
Overall, 226 coworking locations, about 6% of all spaces in the top 30 North American markets, permanently closed in 2020, per Upsuite data. Four markets, Kansas City, Portland, Edmonton and Atlanta have seen over 20% of their spaces shut their doors in the past year, a number made even more stunning by the consistent growth of the flexible workspace industry every prior year over the past decade. In Washington, D.C., WeWork has closed seven spaces since October, and from July 31, 2020 to January 31, 2021, the amount of total coworking space in the D.C. area declined by 879,000 square feet, according to CBRE data. One of the few pieces of good news for the industry came recently, as CBRE paid $200M for a 35% stake in Industrious, one of the only coworking brands who has seen growth during the pandemic. Industrious, who uses a management agreement model to operate their locations, is in talks to take over some of the closed spaces in the D.C. area, as Bisnow reported.
In a way, there is a reverse effect happening with traditional office space. Because crowded cubicle setups, packed elevators and busy entryways are being avoided by most workers, some business owners are turning to the original coworking ideals to try to encourage people back into the office. Individual private office usage and unassigned desks are growing in popularity, as is a hybrid work model, where individuals or teams are going into the building a portion of the week and working from home the rest of the time. This was the bread and butter of coworking in its inception: capture the portion of the workforce who didn't want to work out of coffee shops and libraries for meetings. Attract those who need private office space for hours at a time and would rather not sign a long-term lease. Provide a professional feel and amenities to those accustomed to working at home. What has happened is a juxtaposition of the major players in coworking being negatively affected, but traditional office users wanting that flexibility and ease of access that coworking prides itself on.
This creates an interesting dynamic where landlords are now exploring options for unexpected vacancies in valuable locations. One of these options is converting vacancy either partially or fully into flexible workspace. While this does not mean a landlord becomes a full-time coworking operator, it could mean offering part of a traditional office as coworking space. With so many businesses turning to a hub and spoke model - a central office surrounded by several branches in suburbs close to where employees live - corporate coworking could continue to rise in these vacancies. For example, a company with 200 employees could choose to have groups of 30 in various offices throughout the city and surrounding areas, while keeping a larger portion in their main building. This would satisfy social distancing guidelines in the main hub and create an alternative for those who do not feel comfortable using mass transit, while still benefitting from the short-term leasing options. Tenants need to feel they can pivot easily if and when a shift back to full capacity happens. As noted in our September Realcomm article, companies such as IBM, Amazon, Microsoft, Verizon and Facebook are some of the mega-corporations who have employees scattered throughout coworking spaces to increase collaboration and partnerships with innovative startups.
There are several approaches for landlords who want to convert vacancy into coworking. A DIY approach is uncommon because landlords often lack the time and industry knowledge to properly run a space themselves. Two other methods have grown in popularity: partnerships and outsourcing. A partnership would entail a business such as a coffee company entering your space and paying rent. It creates exposure to the flexible space offering for tenants throughout the building who stop in for a break while recouping some revenue from a vacancy.
The outsourcing method might be the landlord's first choice, signing "a long-term lease with a coworking operator who knows what they're doing and will enhance the building," as stated by Waad Nadir, co-founder and president of BOSC Realty Advisors. The landlord benefits from the operator's expertise to manage a flexible space, hire staff and bring in tenants.
Regardless of what method landlords choose to manage flexible space, this option gives them the opportunity to reposition their assets and capitalize on the values that made coworking so appealing in the first place: flexibility and collaboration. After a year of working remotely, we recognize that being stuck at home can be just as tedious as being stuck in the office and that our need for human connection is as strong as our need for reliable Wi-Fi. Providing both in a safe and healthy environment addresses the needs of both employee and property owner and brings us one step closer to our new normal.
This Week's Sponsor
Yardi® develops and supports industry-leading investment and property management software for all types and sizes of real estate companies. Established in 1984, Yardi is based in Santa Barbara, Calif., and serves clients worldwide. For more information on how Yardi is Energized for Tomorrow, visit yardi.com.
Read Next