Partner Content
The Rules Have Changed for the Built Environment: Disrupt, Rethink, Reinvent & Reposition
March 11, 2021 | Marc Petock, Chief Marketing & Communications Officer, Lynxspring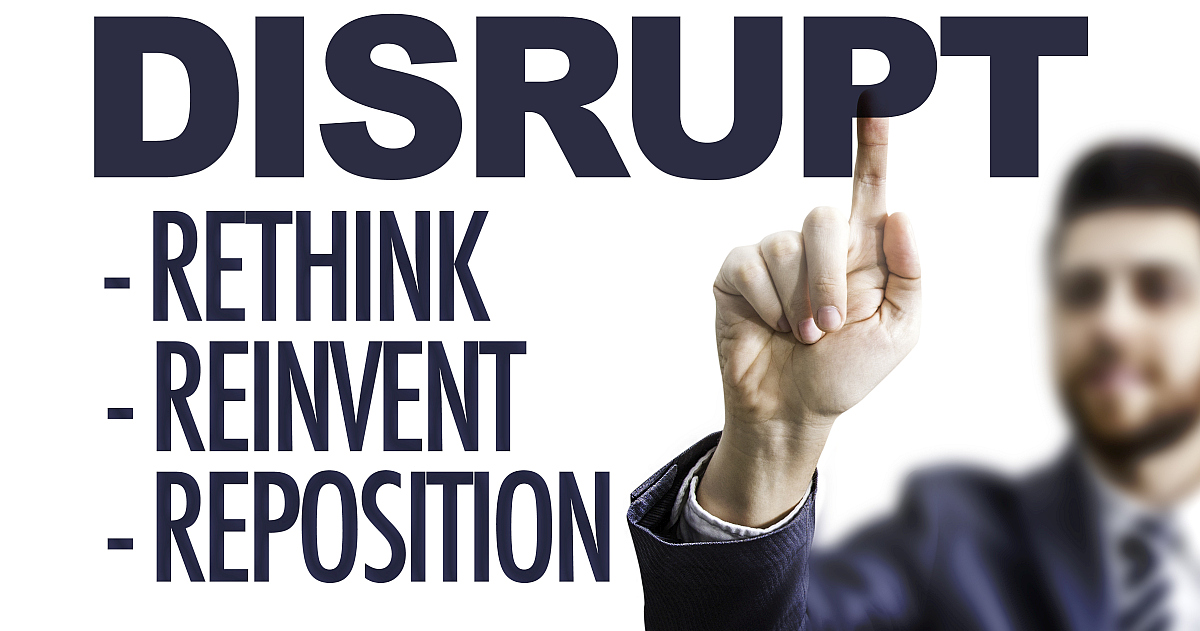 The built environment is in its most transformative and compelling period we have seen over the last twenty-five years.
The pandemic has stress-tested the built environment in unexpected and unwelcome ways. It has revealed new vulnerabilities and exposed old inefficiencies. New technologies and increased functions from existing control systems have helped us adapt. Painful as it has been - the pandemic shockwave - brought greater clarity of vision on how buildings and facilities must now perform, be managed, and operate.
We have moved from perpetual crisis to perpetual motion. Patterns of work, economic, regulatory, and environmental drivers are all propelling our building management systems and solutions forward in new and amazing ways.
Growing pains from COVID-related, advanced connectivity requirements, have made us take a hard look at command and control, remote access and the integration of air quality monitoring devices to ensure occupant health and safety. The interoperability and the types of automation controls that run our energy management systems and HVAC systems are more critical than ever before to meet ever changing ventilation mandates locally and nationally.
The built environment is relying more on smart building data and analytics to better connect and integrate solutions. The need to maintain an intelligent approach to building management is critical in all building infrastructures from K-12 schools/universities to corporate and retail buildings.
The Future Is Now
The COVID pandemic has created an entirely new future for building owners, both strategically and operationally. Embracing today's technology and solutions have enabled them to thrive despite the evolving challenges.
Keeping facility operations and production lines on track amid new restrictions is not an easy task. In many ways, it continues to increase in complexity as tolerances tighten and occupant and operational expectations intensify. I fully expect this year to be the year where digital transformation really takes hold. We now know that digital control (DDC) is not just a nicety, but an essential component of today's buildings.
What is in Store?
Recovery and Execution Mode: We are past the crisis mode. We are now in a recovery and execution mode. The built environment will play a huge part in how we rise to meet these challenges presented by COVID-19 especially in occupant trust, fighting to win occupants back, building confidence in the workplace and the new way facilities must be managed and operated.

Trust: This has become the new building asset. We are in a new age where building control systems need to become more functional and where data and connected technology play a fundamental role not only in facility operations and management, but also in workforce management, engagement, health, and safety. COVID-19 has driven us to adapt and make our buildings healthier and even smarter than before.

Pandemic Prevention: Changes in work environment practices introduced to counteract the spread of COVID-19 will continue and are likely to be in place for the longer term. The pandemic will push building owners and operators over the technology point and continue to transform the built environment.

Digital Transformation: Companies are taking advantage of digital transformation within their businesses. While the built environment has embraced digital transformation to varying degrees, smart building technology has become the cornerstone of this transformation and has changed the landscape in which buildings operate and remain competitive.

Hybrid, Hybrid, Hybrid: We will continue our journey on the road to a hybrid workplace environment. We will examine options including where we work, how we work, when we work, to infrastructures that include VPN solutions, to the increase of edge devices, and making the edge smarter in combination with the Cloud.

IP Edge Devices, Horizontal Architecture: IP-enabled devices and programmable controllers are becoming a common element and more prevalent within buildings of all types. IP is allowing us to flatten the topology of the traditional building controls architecture. We are moving from one which has been vertical for years to one that is now horizontal.

Risk: How to manage it, how to mitigate it, how to control it and how to avoid it is on everyone's minds.

Safety, Health & Wellness: Anything that drives safety, helps to ensure wellness and makes us feel safer will be trending this year. Forget faster, better, newer and different. The technology and innovation wish list will focus on products and services that make us feel safer amid a pandemic. Wellness will be considered a necessity, not an option.

Cybersecurity: While we would hope cybersecurity and information security would diminish in importance, the opposite is happening. We will continue to be challenged by cybersecurity. Hacker attacks can happen at different layers, and we need to make sure the building systems and equipment are well-protected as we continue to up our game.

Data: The new built environment normal will be powered and supported by data with analytics. Data has become an irreplaceable asset in how we manage and operate our buildings. Attention has turned from big data to smart data and real-time accessibility that drives indoor intelligence.

ESG: Environmental, social and governance performance is on the rise as businesses now actively compete for capital, based on this metric. The SEC recently stated it would review how companies are disclosing the risks they face from climate change, as the agency looks to refresh its more than decade-old guidance on the issue.

KPIs: An effective solution and part of the conversation must include identified and understood key performance indicators. Whether they are based on efficiencies, air quality, energy, workplace, service, sustainability, etc., they are essential for implementing improvement strategies, monitoring progress and extending value.
Rethink, Reinvent and Reposition
The pandemic has prompted all of us to rethink, reinvent and reposition ourselves. We must consider how we live, how we work and what we value most.
Our built environment is perhaps the most transformative and compelling application of innovative technologies for businesses today. The challenge is not technology - it is here, and it is proven - but it is the willingness and preparation to now take advantage of it.
It is more than the products that technology solutions providers bring to forefront now, but also an understanding of intelligent buildings and delivering insights that make them even better and smarter.
The future of buildings is now.
This Week's Sponsor
Smart Technology. Smart Equipment. Smart Solutions. Embracing open software and hardware platforms, Lynxspring develops and manufactures innovative edge-to-enterprise solutions. We enable better building automation, energy management systems, control systems and IoT applications. Deployed in billions of square feet of commercial buildings across North America, Lynxspring's solutions simplify integration, interoperability, and help connect your building's data. www.lynxspring.com
Read Next