Partner Content
Real Estate Advanced Stack: The Best of Both Worlds
December 17, 2020 | Donnie Law, CEO and Chief Software Architect, REMLogics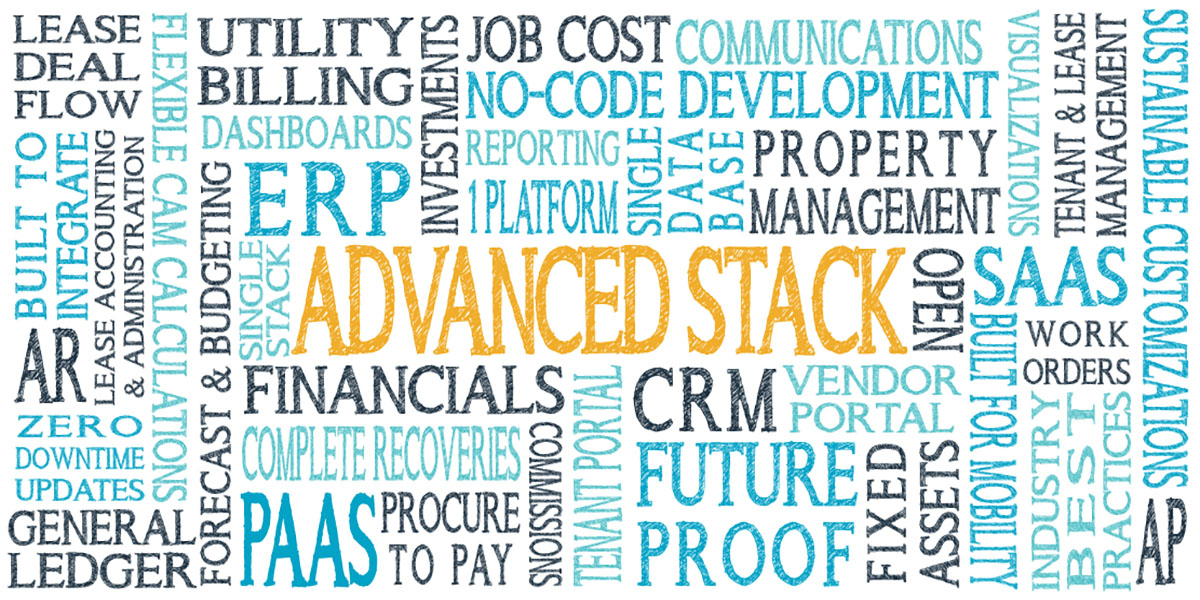 Technology leaders today face a daunting challenge selecting an ERP real estate management (REM) technology stack. A decision like this has long-term effects on an organization's ability to perform. The starting point comes down to adopting a single or open technology stack. Both technology stacks have advantages and disadvantages.
An advanced stack is the best of both worlds and include:
Built in the cloud
Single stack + open for best of breed
Unlimited workflow automation
Configurable billing
No-code development
Built in the cloud
A technology stack must be agile and built in the cloud from the ground up to quickly and easily uptake future technologies. This will cultivate ideation and the execution of innovation to enhance the ability for organizations to achieve mission critical objectives.
Design and architecture matter for a technology stack. ERP REM Software-as-a-Service (SaaS) needs to be nimble enough to adapt to changes in the industry. This includes the ability to integrate to third-party applications for the next 20 plus years – one implementation and done. In addition, Platform-as-a-Service (PaaS) matters. A PaaS built to offer the maximum amount of flexibility to organizations – no-code development, applications, integrations, APIs, function, business analytics, reporting and database management – all come into play when selecting a future-proof platform. Other technology stack considerations include:
Auto generated API and SOAP based integration endpoints
Enhanced security
Unlimited storage/server capacity (auto spin up/down)
Flexible and mobile access options
Best practices cloud vendors
Workflow automation
The COVID-19 pandemic has made automation a priority. We have been forced to do more with less, now and quickly. A single stack software vendor requires organizations to adopt automated workflows that may not fit unique requirements. This often leads to reliance on unwanted spreadsheets, manual processes and inefficiencies. An open stack provides the advantage of integrations to best of breed applications and processes. However, these integrations can be complicated and hard to maintain over time.
An Advanced Stack provides the flexibility to customize, configure or modify internal, external, and industry standard workflows. Workflows are key in building proficiencies in the way organizations do business. Replacing manual workflows and spreadsheets with automated processes pays immediate dividends and enables employees to focus on what matters most – the effective and efficient use of all resources.
An automated workflow example is deal flow. A lead is captured from a property marketing listing service or website. The workflow automatically converts the prospective tenant into a new opportunity. Deal points are used to automatically generate a lease for execution. The remaining workflows generate the new tenant's first monthly billing.
Other examples of workflow automation include:
Auto API generation for integration to applications: Outlook email and calendar, portals and CRM
Auto generated lease amendments, adjustments and clauses: rent deferrals or forgiveness
Employee, tenant or vendor onboarding: user ID and password generation, on-demand "How To" training videos, and automatic email welcome packages
Configurable billing
The ability to configure unlimited types of CAM calculations based on a tenant's use and circumstances have taken on new meaning in the COVID-19 era. Landlords are getting creative to keep tenants in business while still meeting their debt obligations. Providing tenants with rent relief in the form of lease restructuring and rent deferrals or forgiveness is a big undertaking, especially when performing new or modified CAM calculations and rent adjustments in spreadsheets. An advanced technology stack provides the ability to automate CAM calculations and adjustments. Automated workflows are used to obtain approvals, update rent roles, generate reports, analytics, and deliver lease amendments and invoices through a tenant portal. Configurable billing structures with no limitations addresses all special tenant circumstances to ensure recoveries are accurate and complete.
No-code development
No-code development is the next new wave of technology that will spark innovation within the commercial real estate industry. REMLogics' Advanced Stack provides the opportunity to build a no-code developer community. Talented business analysts and new technology professionals will be the catalyst for digital transformation. Imagine being able to quickly and easily automate workflows that take hours, not months to design, develop and deploy. In the early months of the pandemic, landlords needed to provide struggling tenants with a deferred payment agreement. One no-code developer built a deferred payment process in seven hours. IT put it into production in less than one week. This example is only one of the many ways a no-code developer community can help with complete digital transformation. The capabilities are limitless.
Conclusion
Selecting a technology stack does not have to be daunting. The power of an Advanced Stack makes that decision easy. It is the best of both worlds. It delivers the advantages of both a single and open stack. Together, integrated core enterprise real estate management applications and best of breed solutions complete a digital transformation.
This Week's Sponsor
Yardi® develops and supports industry-leading investment and property management software for all types and sizes of real estate companies. Established in 1984, Yardi is based in Santa Barbara, Calif., and serves clients worldwide. For more information on how Yardi is Energized for Tomorrow, visit www.yardi.com.
Read Next