ADVISORY NEWSLETTERS

Vol. 17 No. 29 – 7/19/2017
Tech Perspective @ the Edge with JP Jones, CIO, Macerich
Staff
JP Jones is the CIO of Macerich, where he envisions, implements and manages the technologies of this public REIT with properties all over the U.S. With over 20 years in IT and commercial real estate, JP has extensive experience in leading large projects, measuring and improving enterprise performance, and finding new revenue opportunities. His current focus at Macerich includes strategic cloud decisions, smart building infrastructure and automation, mobile business intelligence and talent management for the future.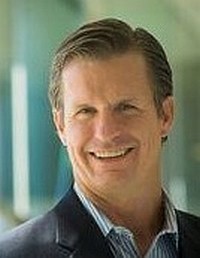 What technology and business initiatives were most important in 2016?
Just to give you a sense of size and scope, we worked on 200 projects last year within our IT department. We've spent a lot of time fine-tuning our program management office (PMO) to allow us to onboard projects, manage resources, execute, train and measure adoption efficiently and effectively. About half of those projects were on the corporate side and the other half were related to smart building technology. Many of our malls are "A" assets, so we have significant technologies related to shopper experience, tenant services and operational efficiencies. Our many technology disciplines include WiFi, security, digital directories and parking, to name a few. My IT team includes business analysts, developers, engineers and operations/support for both the corporate and smart building sides of our business.

'Data Driven' was our IT Department theme for 2016 – utilizing existing data to make more informed decisions and work on a big data strategy to determine the concept's relevance to our company. We found that, for traditional, internal data (e.g., lease and property), big data isn't that big. But when you think of the opportunities for integrating our internal data with our building analytics, tenant data, shopper data, and demographic data, it becomes big really quickly. Data driven is fundamental in our go-forward strategy, and something we will continue to work on. In fact, some consider data the next utility for our malls and tenants.

What will your focus be in 2017?
For 2017, we're staying with the Data Driven theme, because it's just so prevalent in everything we do. We will focus on our continued transformation as a company that supports omni-channel strategies, which includes tenant relationships with not only the front office but also CIO-to-CIO conversations regarding system integrations, tenant services and self-service tenant portal concepts. I will also continue to focus matching our IT talent with our intentions and enhancing our PMO. I would love for us to utilize our PMO for the enterprise, not just IT projects. This is admittedly a lofty goal, but I think there are non-tech-related projects that could use the discipline, organization, and visibility of our PMO. Cybersecurity is also a priority. Another focus is evaluating the real estate software in the market - this landscape has changed sizably over the last six years, with new cloud-software companies focusing on our industry.

Additional specifics about 2017:
Smart building. On the smart building front, we will continue to build out and enhance our infrastructure, and determine the appropriate data capture, collection and analytic solutions. We will also collaborate with our tenants to provide a better and more frictionless experience for their customer and our shopper. So the question is, "When can I make data another utility to our tenants?" Here's your water. Here's your power. Here's your data.

Tenant portals. Tenant portals are another 2017 initiative: We're committed to enabling our tenants to have a 360° view of themselves within our company. Our goal is to allow tenants to easily log into their portal, see their AR, pay their rent, report their sales, and tell us how good we are or where we need improvement. We also want to create an Intranet within the mall that creates a community from a tenant perspective. Plus, it's more efficient from a business point of view, since tenants are all doing similar things to manage, maintain and staff their stores. All this can be more accessible, in a community fashion, so retailers are not tackling these tasks alone.


Tenant services. We've partnered with facility and telco providers to offer our tenants services through our extensive fiber infrastructure: it's quicker, faster, cheaper and more stable. No longer do we have 15 telco providers in the mall each running their own infrastructure through our property. Telco rooms have changed over the years; they're no longer just power and cabling. The rooms contain high-end servers and switches that we need to keep safe and performing. This is achievable because all our building technologies can now run on IP devices, which use a common fiber backbone that also accommodates energy management systems, cameras, digital displays, WiFi and more. We build these fiber highways in our malls, and then manage and sometimes lease the lanes.

More mobile. Like most, we will continue to push forward on mobile solutions. Mobile's the way for us, especially with our front office teams. Times have changed: 15 years ago there were no real tech-current real estate apps out there for a company to easily say, "I want to reinvent myself. I want to be scalable." Today, the look and feel of our industry's apps are a big improvement. Many of the older legacy real estate apps are dated – they're ugly, heavy and expensive. The newer real estate solutions are cloud based, attractive, easy to use and scalable. This transformation has just come into our industry over the last couple of years.

Cybersecurity. Cybersecurity is a priority, as it is for everyone. I've created a dedicated resource at the VP level for our own security strategy and efforts; they work hand in hand with our national security team and risk management. Critical to our success is awareness and training, and then validating our strategy with best practice and outside resources. We're good at collaborating and utilizing steering committees, so our security efforts and direction are holistic and integrated across Macerich.

Talent management. I firmly believe in talent management and culture creation. I feel personally responsible for my department's engagement, growth and performance within Macerich. We're competing with the Amazons, Apples and Googles on talent, so I have to create a culture where the team wants to stay and play. We're very thoughtful about our approach, and enjoy the results of a talented and engaged team. Also, baked into the fabric of our department is continuous improvement. Its a key role within our IT department to measure, analyze and offer ways to improve our business flow performance. We always say, "It's people, process and then tools." I've been doing this for 21 years in this industry. In the past tools were often the limitation but that's not the case anymore. I challenge my team to always ask the "why" and look for inefficiencies to help correct.
Future Technology Trends that will shape our work, in my opinion, include:
The growth and impact of social media on our core business. It's another big source of data that we need to mine, organize, correlate and serve up.

Bots – artificial intelligence – gaining popularity for property services. Janitorial work could become robotic down the road, along with similar services.

Security tech continuing to be a big, big deal—the way we secure our malls both physically and logically. Major retail destinations are one of the largest aggregators of people in many communities. If you consider the types of security controls now in use at stadiums today, I feel we will need to be fast followers. Technologies like wearables, advanced access control and facial recognition are in our immediate future.
Of course, in our core business, we have decisions and adjustments to make regarding working with e-tailers and non-traditional mall tenants, both large and small. How do we work with Amazon, Google and Apple, both in their retail space efforts and integrating with their apps? For small e-tailers and non-traditional tenants, we must help make them successful, and figure out how to best use the common areas and the temporary spaces. We need to reduce the traditional friction and become faster with these smaller and shorter deals.
And finally, regarding our industry overall, I feel we are in desperate need of standardization: standardizing the lease, the process and electronic signatures. Our industry needs velocity, and today many of our leases are custom products that are negotiated outside of any standards. But when you have standards, you can apply technology to business process. Manual and custom are not scalable. Scalable equals velocity and velocity equals NOI.
This Week's Sponsor
Bear River's flagship product, BearTracks, is a fully scalable enterprise software designed to help companies of every size track, report and manage critical office services – from mail & parcels, print & copy, supply & assets – to facilities & hospitality. Whether you have one site or hundreds, BearTracks provides real-time operational insights to help meet and exceed even the most ambitious service goals, turning everyday workplace functions into true competitive advantage. www.bearriver.com
Realcomm News
Click here for the Full Conference Recap
UPCOMING REALCOMM WEBINARS
Future-proofing BUILDING COMMUNICATIONS – 5G, WIFI, CBRS, Bluetooth, In-building Wireless and More - 5/23/2019
In an ever-increasing wireless world, building owners and operators can no longer ignore the needs of a mobile society. Every day, more applications are added to our phones which include video, immersive media, wayfinding, hailing a ride, ordering food, accessing a building and more. So much of what we do relies on good wireless connectivity, and buildings must deliver the same service as the outdoor world. Over the next few years, 5G and other technologies are going to radically improve wireless connectivity and ultimately impact the communications strategy for buildings. In order to provide tenants with a 21st century experience, buildings must keep pace with this trend. This webinar will cover a wireless strategy that includes both experiential and operational issues.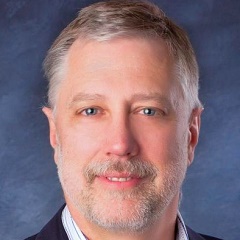 Art King
Director of Enterprise Services & Technologies
As part of the IBN Technologies team, Mr. King leads the development of enterprise services definitions and business case propositions for customers a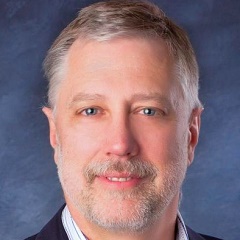 Art King
Director of Enterprise Services & Technologies
Corning
As part of the IBN Technologies team, Mr. King leads the development of enterprise services definitions and business case propositions for customers and partners. Mr. King is Vice Chair of the Services Working Group in the Small Cell Forum. He came to Corning via the SpiderCloud Wireless acquisition and was formerly a lead in IT architecture and operations for Nike Inc. where he held various global roles over 10 years.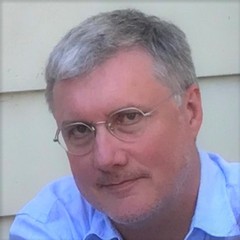 Stuart Strickland
Hewlett Packard Enterprise
Stuart Strickland
Distinguished Technologist
Stuart Walker Strickland is a Distinguished Technologist in the Office of the CTO at Aruba Networks with a focus on strategic planning for Wi-Fi in th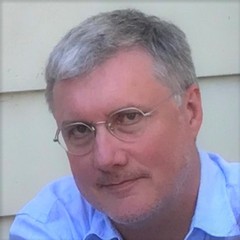 Stuart Strickland
Distinguished Technologist
Hewlett Packard Enterprise
Stuart Walker Strickland is a Distinguished Technologist in the Office of the CTO at Aruba Networks with a focus on strategic planning for Wi-Fi in the context of 5th Generation cellular networks. He has been with Aruba for three years and represents its interests in 3GPP, WFA, IEEE, and WBA on issues relating to spectrum allocation, Wi-Fi/cellular coexistence and integrated network architectures.