ADVISORY NEWSLETTERS

Vol. 19 No. 2 – 1/9/2019
Commercial & Corporate Real Estate Technology Innovation – What's Ahead in 2019
Jim Young, Co-Founder & CEO, Realcomm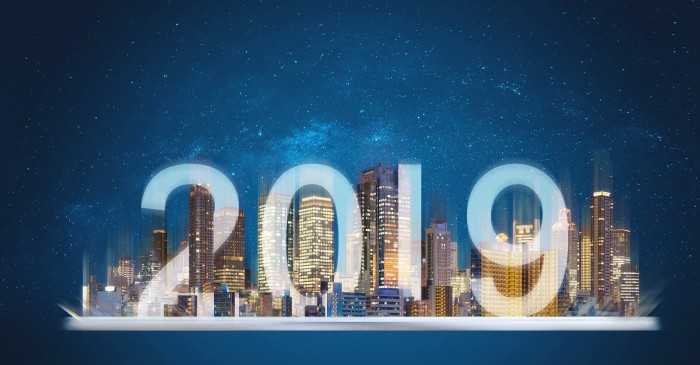 One would think, since we have been focusing on technology and innovation for the Commercial and Corporate Real Estate industry for over 20 years, that forecasting major trends for the next 12 months would be an easy task. Nothing could be further from the truth.
Although we have access to an extraordinary amount of insight from both the demand side (real estate owner/operator/occupant) and supply side (technology and solutions providers), it is still difficult to sift through the competing themes and deliver concrete conclusions. Technology, human psychology, organizational structure, financial climate and general market conditions all play into the introduction and adoption of the technologies that will continue to impact the way we design, build, lease, operate, transact and use commercial and corporate space.

Despite the competing opinions, sheer velocity and volume of information and major shifts that are taking place, we are going to attempt to forecast some existing and emerging trends for 2019 as it relates to CREtech, Proptech or any other descriptor for the technology that is influencing the Commercial and Corporate Real Estate industry. These insights have been gathered as a result of thousands of conversations, surveys, webinars, conferences and other events since June of 2018 and are in no particular order.
Cybersecurity – Out of necessity and risk mitigation, owners and operators of Commercial and Corporate buildings must continue to develop more sophisticated cybersecurity strategies for both information systems and building infrastructure.

Privacy – As more and more properties become instrumented through smart building and IoT programs, the potential for privacy breaches increases exponentially. US laws combined with international regulations such as GDPR will require additional focus on the topic.

Proptech Investment Landscape – Billions of dollars have been invested in Real Estate related technology companies since 2008. With over 10 years of investing in place, the industry is looking for clarity in relation to results, exits, mergers and overall trends.

Building Telecommunications / 5G – New wireless technologies including 5G and CBRS are poised to enter the market over the next 12-36 months. While not yet mainstream today, they are positioned to fundamentally change infrastructure strategies for owners and operators.

Data / Analytics / AI – The data discussion is 10+ years old and remains one of the highest priority topics. Turning volumes of data into business insight has always been the goal. AI will continue to take this discussion to the next level.

Single Stack vs. Open & Integrated – There are two fundamental approaches to a Real Estate Information Enterprise with the lines blurring daily. Deciding on a basic architecture strategy remains at the top of the list for issues and trends in 2019.

Evolving Workplace – WeWork has definitely put a face to the evolution of the workplace. This is just the beginning of a story that could substantially recalibrate how people, own, operate, finance, manage and use office space.

Experience – Experience is the new mobility. Buildings are now expected to react, communicate, motivate, excite, inspire and educate. This is a big change for most owners and operators and is expected to shift the landscape for tenant engagement.

Online / In-Store Digital Retail – An integrated retail experience combining online and bricks and mortar is rapidly evolving. While Amazon is a notable leader in North America, all eyes are on Alibaba and China to lead innovation in this space.

Smart Building / IoT Evolution – The smart, connected, IoT centric journey continues to gain momentum. Corporate Real Estate has jumped in and is showing great interest. Traditional automation stacks and new IoT technology are evolving and blurring.

Emerging Technologies – AI, Autonomous, Robotics, Augmented/Virtual Reality and Blockchain continue to evolve, yet still have not produced scalable case studies. Most believe they will dramatically change the landscape and continue to pursue cautiously.

Talent Shortage – The skills shortage includes both technical and business experience. A decline in math and science skills combined with the Millennials' limited business experience and a smaller talent pool to draw from Generation X, are all making it difficult for Baby Boomers to transition out of the workforce.

Economic Uncertainty – Many Real Estate owner/operators believe there is a possibility of an economic downturn in 2019. While not yet taking dramatic action, they are proceeding with caution. A downturn would initially negatively impact innovation.

Organizations' Ability to Adopt Innovation – There continues to be a different adoption cadence between owners/operators and solution providers. While the technology might be extraordinary, most organizations have a limited capacity for dramatic change.

Connecting Technology to Business Drivers – A consistent theme over the last five years has been that the technology should not be the primary focus; understanding what problem you are trying to solve should be the highest priority. As more and more firms focus on strategic outcomes, the tech / business alignment will continue to improve.
Based on the thousands of conversations we have had over the last year, observations on innovative projects in our industry and volumes of media on the topic,
our sense for 2019 is cautious optimism
. While some are sensing that there might be some pullback in the industry and economy as a whole, others are moving forward with extraordinary confidence. Letting future business strategies drive technology decisions, concentrating on reduction of expenses and increasing revenue, thoughtful examination of potentially outdated business models and a focus on the customer will always have good results.
Technology is here to stay, as is automation and innovation.
As we have for 20 years, we are excited to continue being involved in the conversations focused on Technology and Real Estate!
These trends and corresponding topics will be discussed in-depth at the upcoming Realcomm | IBcon 2019 conferences, which will be held in Nashville, TN on June 11-14. Register early and save!
This Week's Sponsor
Angus Systems is a leading provider of customer driven mobile and cloud-based work order and operations management solutions for commercial real estate. Our software supports over 2 billion square feet across North America in buildings from 20,000 to portfolios of more than 100 million square feet. Visit www.angus-systems.com to learn how we help our clients shine.
UPCOMING REALCOMM WEBINARS
REAL ESTATE INFORMATION ANALYTICS – Harnessing the Power of the Data - 2/7/2019
It started with spreadsheets and pivot tables, moved to databases, then to data warehouses, onto analytics and business intelligence. Now, analytics often refers to machine learning and artificial intelligence. In the end it is simply about collecting and maintaining accurate comprehensive data and applying some form of sophisticated analysis to gain insight and make better decisions. Combining internal and external data can provide organizations with a better understanding of individual assets, portfolios and markets. This webinar will gather the industries' most experienced professionals who will discuss how data disruption and leveraging data will allow you to better position yourself for significant growth. Product options, data strategies, personnel requirements and more will be addressed.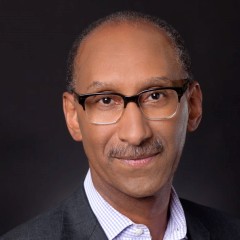 Wayne Pryor
2Five1 Consulting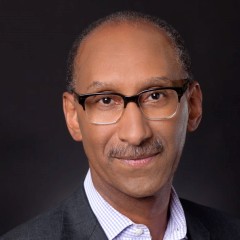 Wayne Pryor
Founder
2Five1 Consulting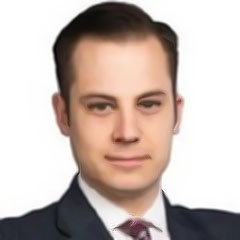 Andrew Weakland
W.P. Carey
Andrew Weakland
VP, Director of Systems Development
Andrew Weakland is the Director of Systems Development for W. P. Carey, a net-lease REIT focused on providing long-term sale-leaseback and build-to-su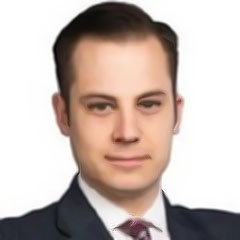 Andrew Weakland
VP, Director of Systems Development
W.P. Carey
Andrew Weakland is the Director of Systems Development for W. P. Carey, a net-lease REIT focused on providing long-term sale-leaseback and build-to-suit solutions for companies in the U.S. and Northern and Western Europe. Andrew specializes in bringing emerging technologies into the real estate space to drive competitive advantage while maintaining the cohesiveness of the overall enterprise technology footprint.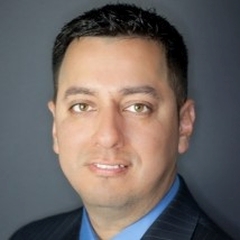 Luis Ramos
Woolbright Development
Luis Ramos
Director, IT
As the Director of Information Technology at Woolbright Development, Luis Ramos is responsible for the corporate technology strategy, which includes t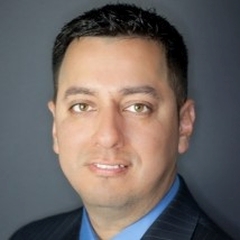 Luis Ramos
Director, IT
Woolbright Development
As the Director of Information Technology at Woolbright Development, Luis Ramos is responsible for the corporate technology strategy, which includes the IT infrastructure and enterprise application platforms. Additionally, he is also responsible for implementing technology solutions toward the company's existing business processes, and helping create new efficiencies throughout the company's business model. Since his arrival in 2004, his team has been responsible for the constant development of various industry-focused proprietary software applications and tools. These award-winning technologies have fundamentally changed the way commercial real estate has been done at Woolbright.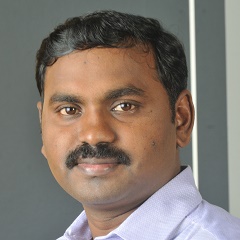 Prabhu Ramachandran
Facilio
Prabhu Ramachandran
CEO and Founder
Prabhu's career spans over 18 years of product, business, and customer experience focused on enterprise-scale software for IoT-based connected service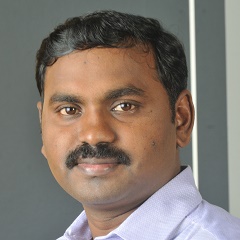 Prabhu Ramachandran
CEO and Founder
Facilio
Prabhu's career spans over 18 years of product, business, and customer experience focused on enterprise-scale software for IoT-based connected services, sustainable building solutions, and telecom network management. Prior to becoming an entrepreneur, he was the Director of the IoT division of Zoho Corporation. At Zoho, he was responsible for and directly oversaw strategy, innovation, product, marketing and revenue operations of end-to-end telecom and IoT building solutions.